A Cavalcade of New Things Are in the Works at Golden Nugget Las Vegas
Whenever a Las Vegas hotel plastic-wraps anything, new offerings (and security breaches) are likely to follow.
Here's some new plastic at the Golden Nugget, downtown.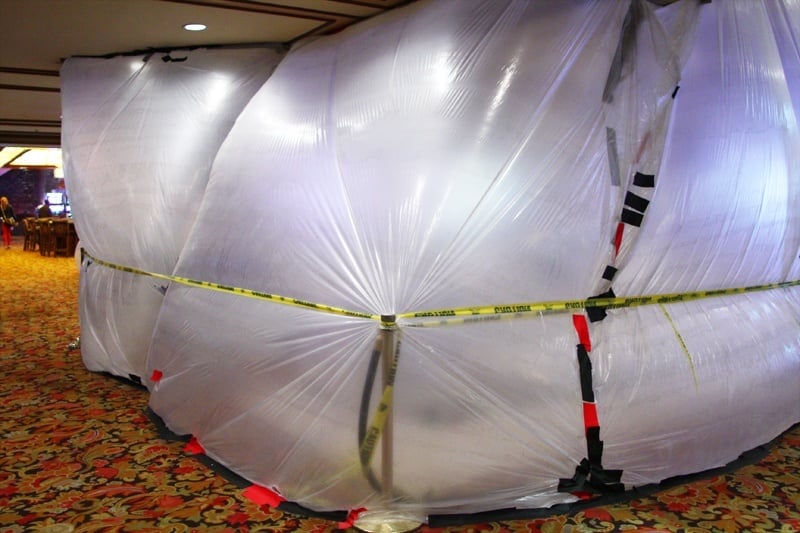 Security measures precluded us from photographing what was behind the plastic sheeting, although if you know anything about this blog, the entire first half of this sentence was probably complete bull.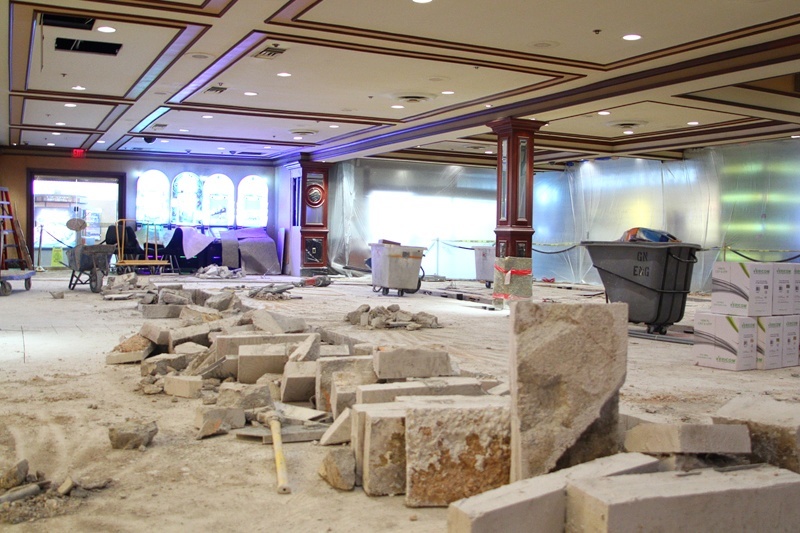 A hefty portion of the casino is getting seriously tore up! Yes, that's the technical term.
The construction is part of ongoing enhancements to Golden Nugget's legendary casino. Nearby, dozens of slot machines have been removed to make way for a new table games area.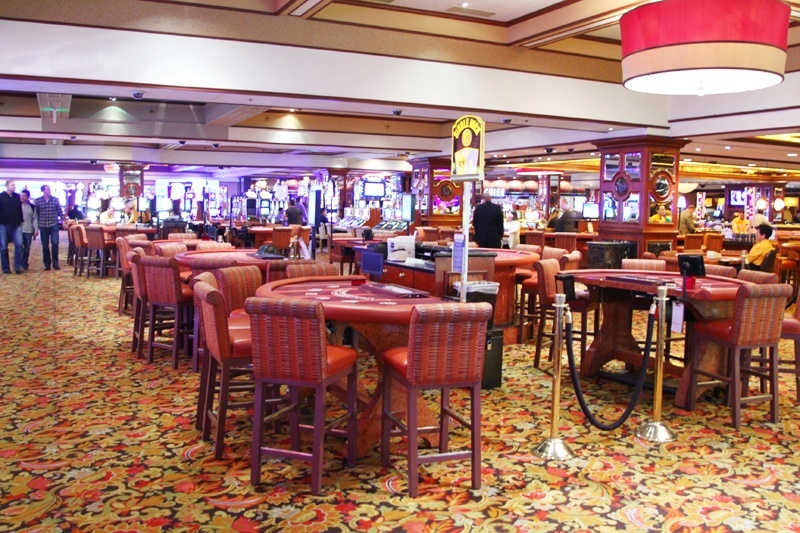 But the newness doesn't stop there. This is Las Vegas, after all, and in Sin City, new is the new old. Or something.
Golden Nugget is readying for the arrival of a new restaurant, Claim Jumper, moving into the space formerly occupied by the hotel's cafe.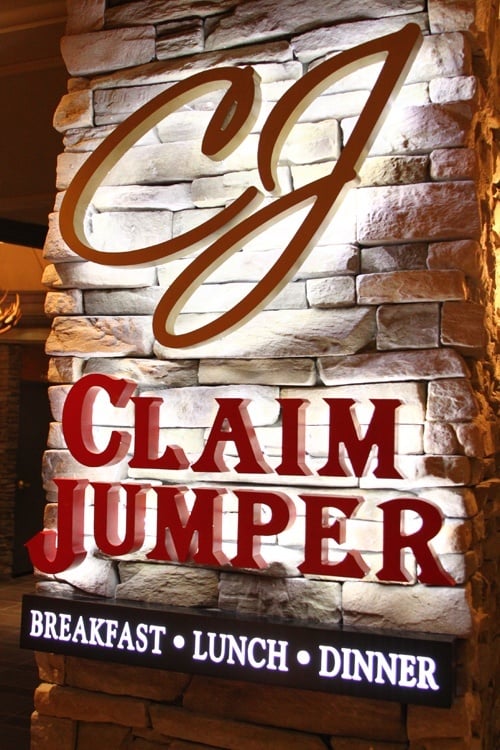 The Claim Jumper restaurant chain appears a good fit for the Golden Nugget, because, you know, gold mining and such.
Claim Jumper has several other locations in Las Vegas, with 40 across the country, and we're already sort of a fan.
The menu covers a lot of ground, including steaks, fish, rotisserie chicken, baby back pork ribs, pot pies, salads, road flares, wood-fired pizzas, pasta, sandwiches, burgers and more. Hey, just checking to see if you're still paying attention.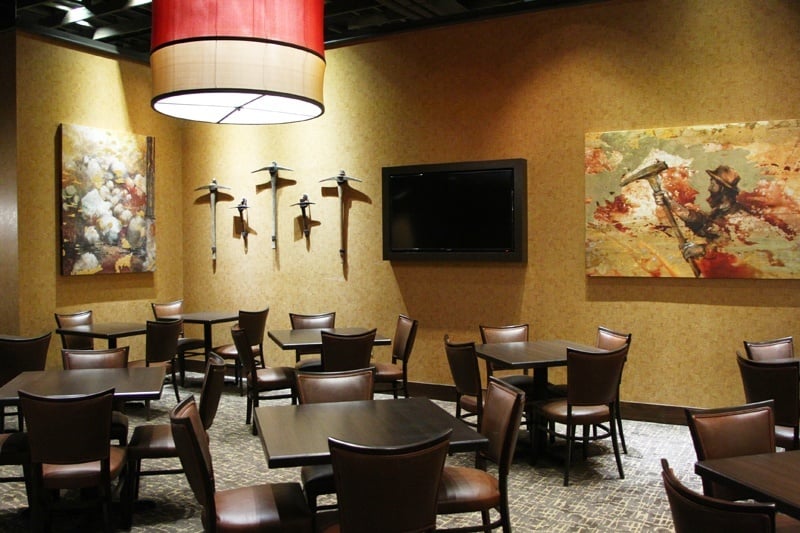 Claim Jumper is also known for its desserts, including a Six-Layer Chocolate Motherlode Cake larger than many cruise ships.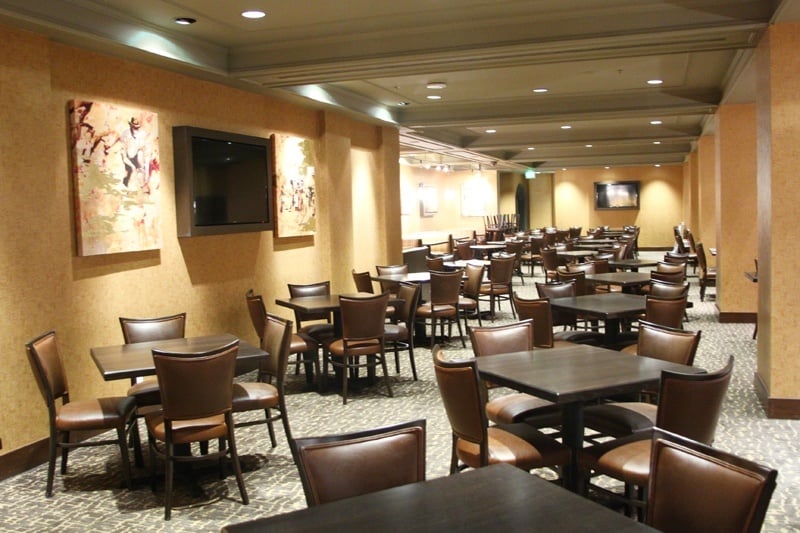 When will Claim Jumper open? The sign out front says it quite cleverly, actually.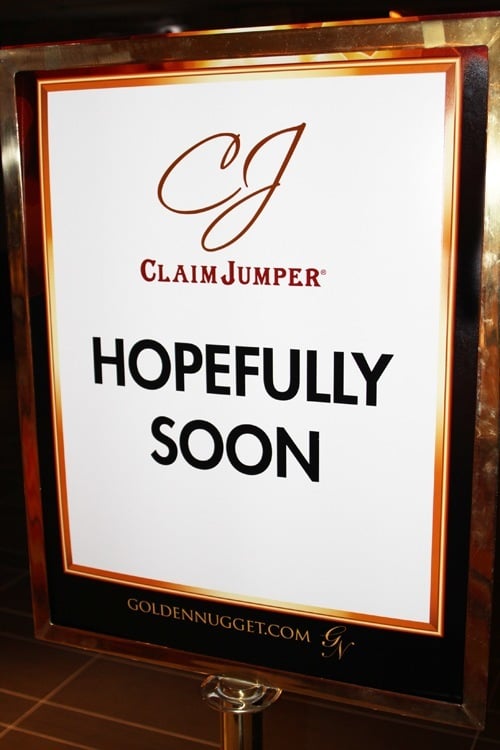 Right next door is an intriguing offering, Cadillac Tequila Cantina and Sports Bar.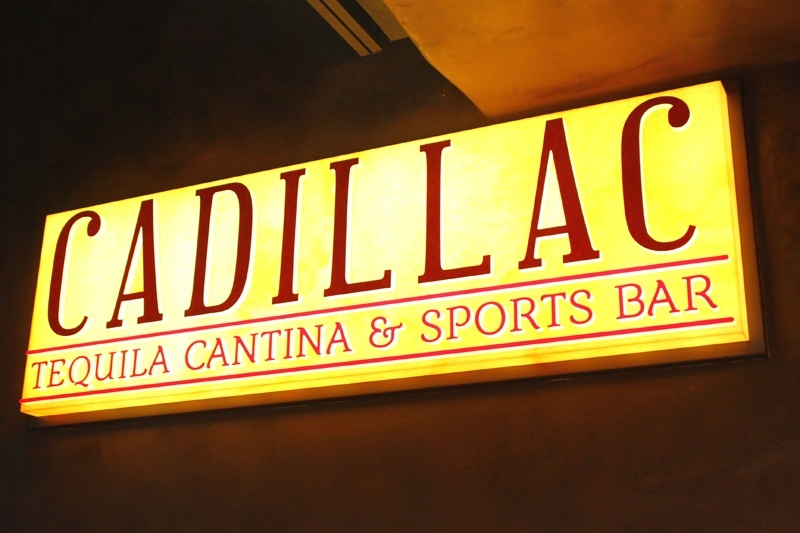 After upwards of three minutes of investigation, we have determined the Cadillac Tequila Cantina and Sports Bar will offer: 1) Tequila, and 2) Sports.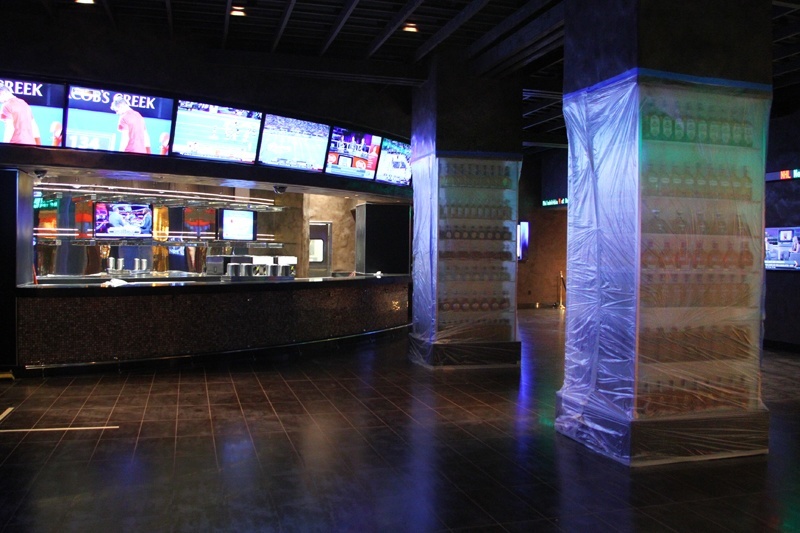 Both Claim Jumper and Cadillac come from Landry's, a company that owns nearly 500 restaurants in the U.S. and 15 other countries. They're the same folks that own the Golden Nugget, in fact. Ah, the circularity of life.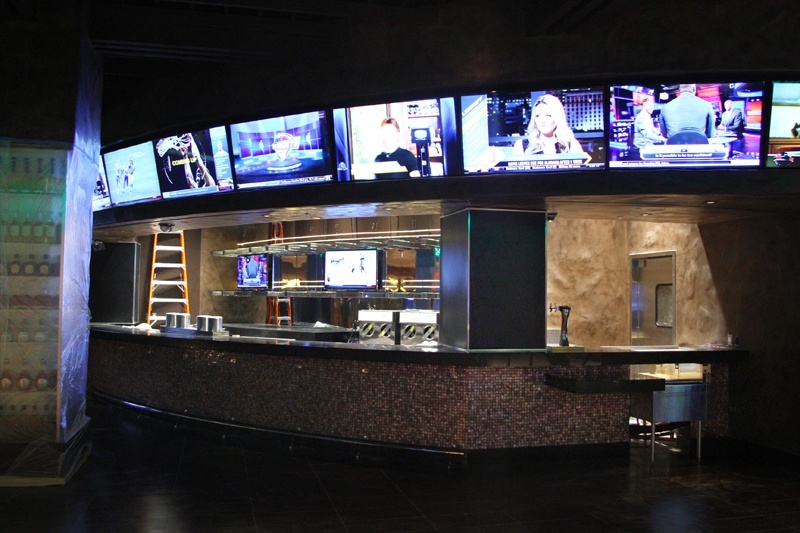 Here's a little tequila trivia, since we've run out of information about these new Golden Nugget establishments, and don't have the ambition to dig up any more.
It's a misconception tequilas contain a worm in their bottles. The marketing gimmick of including a "worm" applies to mezcals, a completely different distilled beverage made from the maguey planet. Tequila is made from the blue agave plant. The "worm," by the way, is actually the larva of a moth.
You're welcome for this six-layer motherlode of Golden Nugget updates.