11 Places We're Going When Las Vegas Gets Video Poker Bars Back
There are rumblings Las Vegas is about to get its video poker bars, and its groove, back soon. (Update, 9/17/20: Bars will reopen at 11:59 p.m. on Sep. 20, 2020.)
Bars (that don't serve food) have been shut down for weeks due to the pandemic, including the most important bars, ones with video poker.
Let's just say we have some pent-up demand.
While some bars have found workarounds, like free-standing video poker away from the bar, it's just not the same, and video poker fans are champing at the bit to have their favorite places back online again.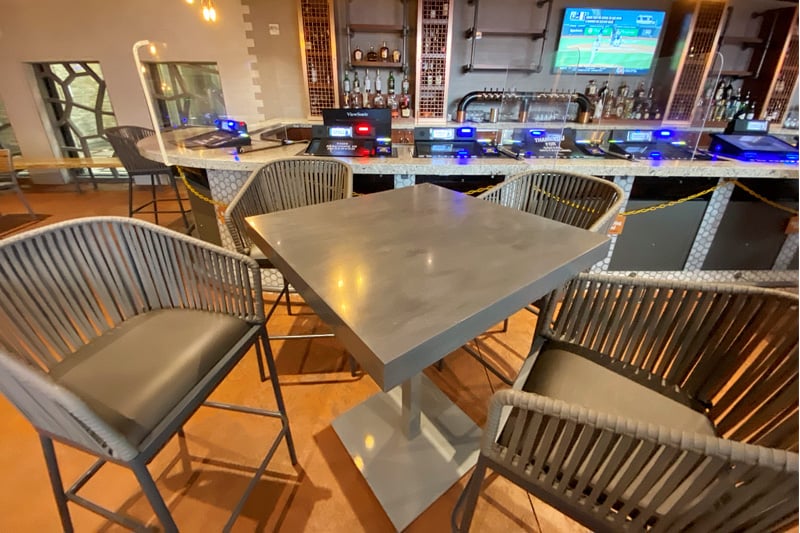 Here, then, are 11 places we're going the moment Las Vegas has its video poker bars back again.
1. Vue Bar at The D
This is at the top of our list of favorite video poker bars. The machines are generous, the bartenders are friendly and they pour liberally from the bottle. Pretty much a trifecta of video poker bar greatness.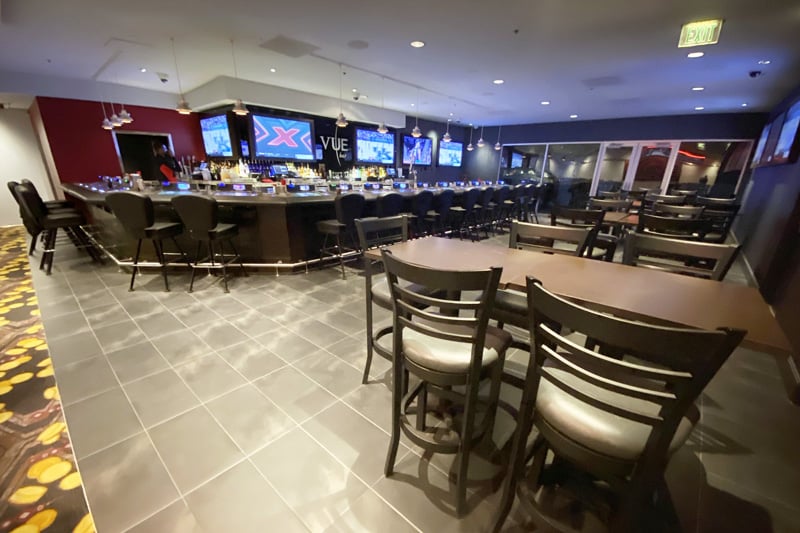 2. Whiskey Licker Up at Binion's
When Whiskey Licker Up opened at Binion's, there was no video poker. We changed their mind. There are four machines at one end of the non-revolving bar, and there's something magical about that spot. Bonus: Epic chicken tenders.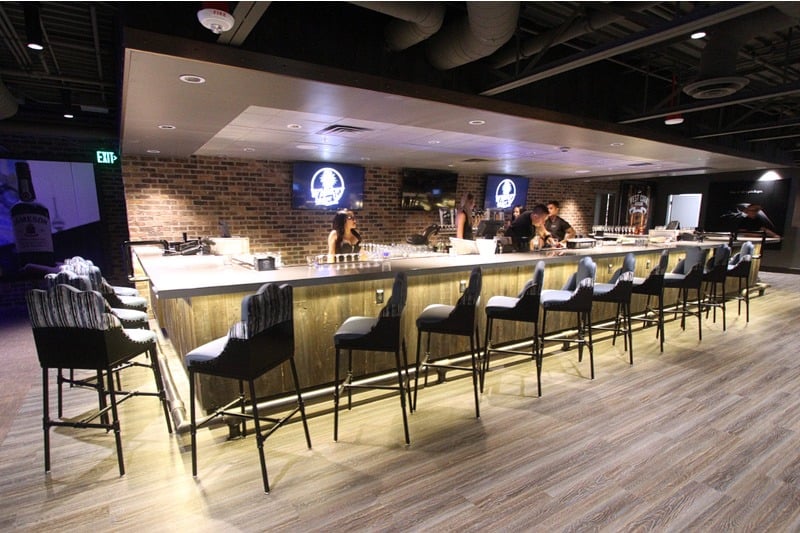 3. Front Yard at Ellis Island
Front Yard barely had a chance to get rolling before the closures hit. While the restaurant at Front Yard is open, we need the bar back! Pours from the bottle (no guns), a great atmosphere, awesome food menu and outstanding value make Front Yard a must-do near The Strip.

4. View Bar at Strat
This one's a gem we sometimes refer to as our home away from home. View Bar at Strat is all the things we love about a video poker spot. We've rarely had a losing session on their machines, the drinks and service are excellent, and the food (served from the nearby PT's Pub kitchen nearby) is top notch. Another video poker bar, Remix, is great, too, if food isn't one of your requirements.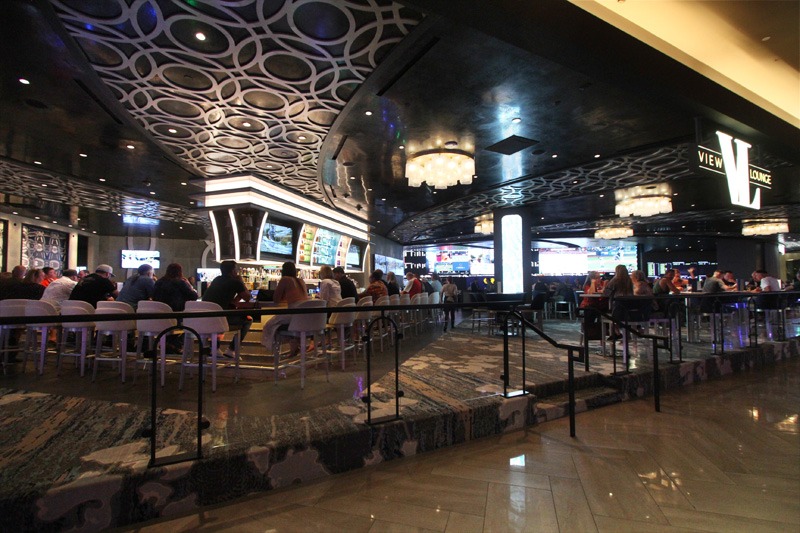 5. Lobby Bar at Mirage
We don't play at Lobby Bar a lot, but when we do, it's mostly for nostalgia. Lobby Bar at Mirage was the first video poker bar in Vegas that used drink monitoring via a voucher system. Drink monitoring has become pretty universal in Vegas now, but sometimes we play at Lobby Bar just to chat up the bartenders and beat the house to remind them who's boss.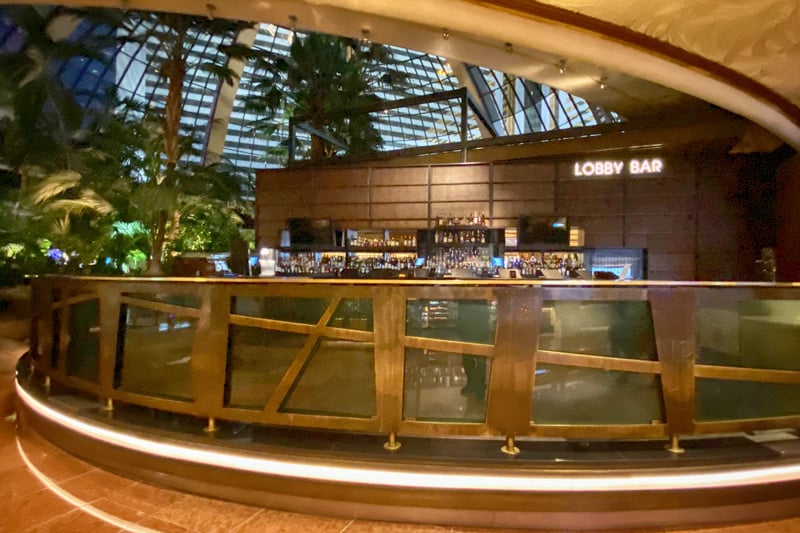 6. Prohibition Bar at Golden Gate
Prohibition Bar at Golden Gate is a glorious stretch of everything Vegas. Long pours, good games and a view that's hard to beat. (Two words: Dancing dealers.) Golden Gate is a tad loud, but if you're in the mood, it's hard to find a better spot to settle in and flex those quads.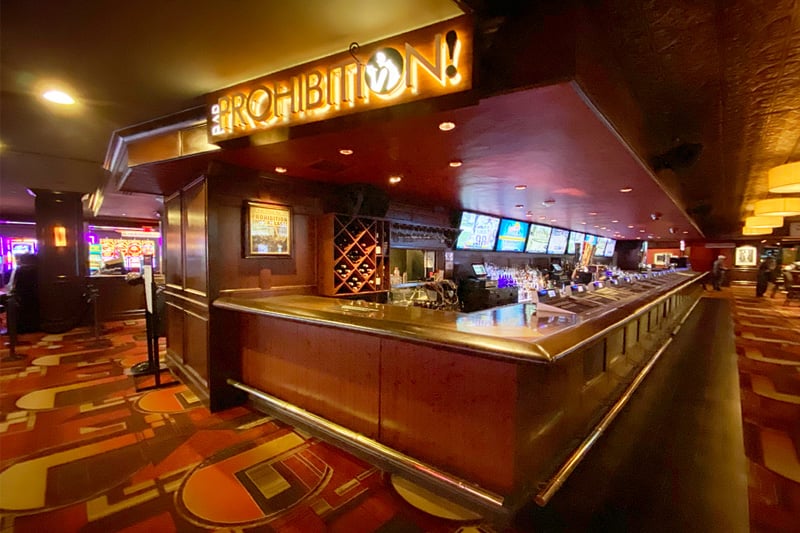 7. West Bar at Park MGM
The bar is recognizable to many, even if the name isn't. This petite casino bar at Park MGM is the quintessential casino bar, and has just the right amount of comped drinks (you have to use a players card now), socializing and service. Park MGM reopens Sep. 20, 2020, and we suspect our bars will be back by then, so we can't wait to visit West Bar at the first opportunity.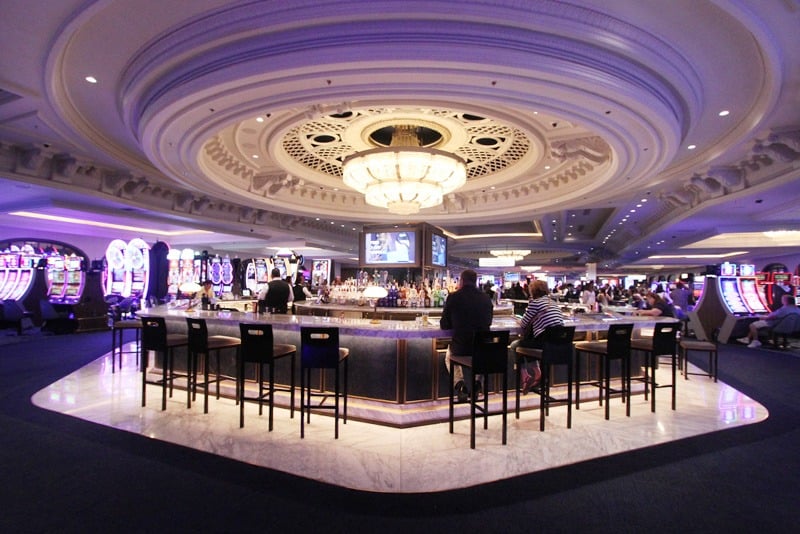 8. Palace Bar at Four Queens
It's not fancy, but Palace Bar at Four Queens downtown is nevertheless epic. We'll always have a special place in our heart for Palace Bar, as it was where we got our first and only royal flush, ever. Honestly, all the video poker at Four Queens is great, including at another casino bar, Kings Bar, and inside Chicago Brewing. We can't wait to return.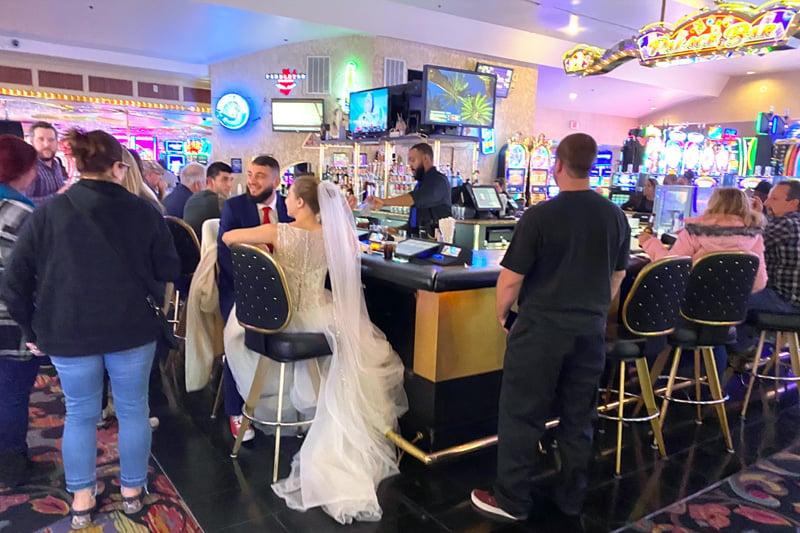 9. Longbar at The D
Longbar has a lot going on. It's loud as hell. There's a lot of sports. There's flair. There's testosterone. There's the energy of the table games nearby. The people-watching is off the charts. Oh, and there's also video poker. Longbar is the undisputed center of the action on Fremont Street, and seeing it without people has been a daily gut punch. We need our Longbar like a pack needs a fanny. Or something.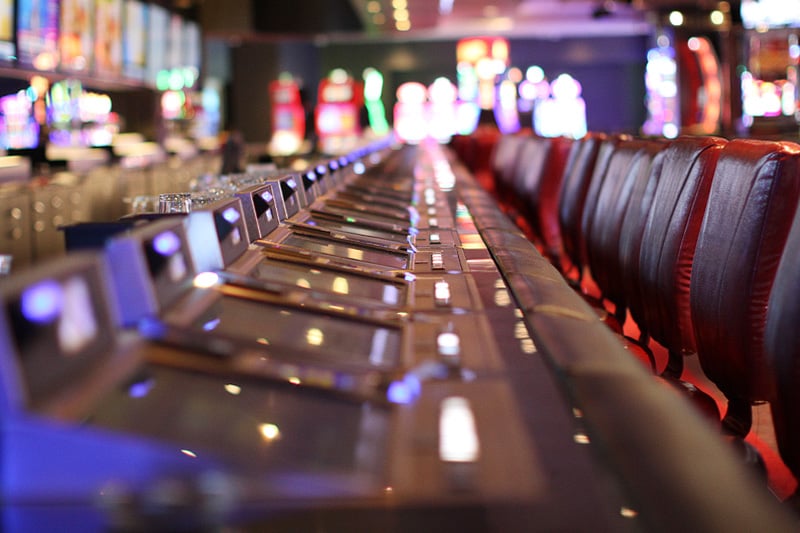 10. SG Bar in Summerlin
We had to include one for the locals, and SG Bar is one of our absolute favorite locals joints to drink, play, drink, eat and drink. Although, not always in that order. SG stands for "Sierra Gold," from Golden Entertainment, owners of The Strat. The atmosphere is a notch above the typical PT's or Sierra Gold, and SG Bar just does everything right. It's about 15 minutes west of The Strip, and the minute bars open again, we'll be there downing pot stickers and foolishly giving up full houses to go for four-of-a-kinds.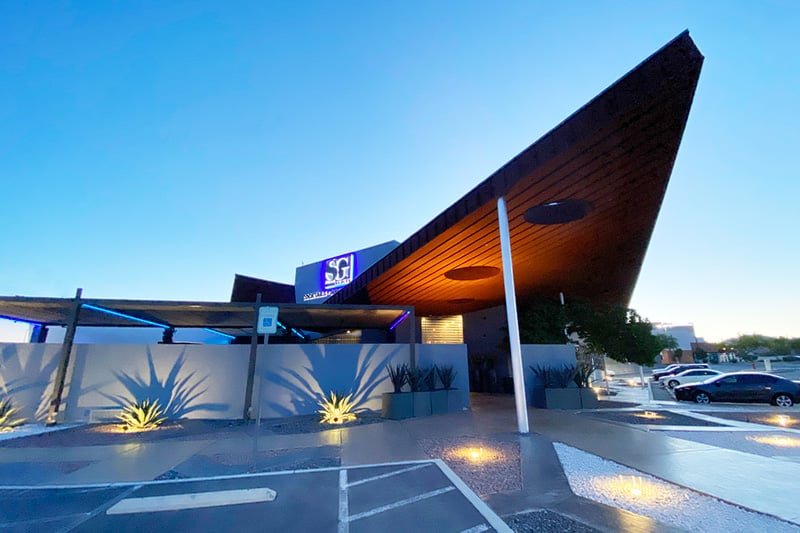 11. Chandelier Bar at Cosmopolitan
Last, but not least, is the jewel of The Strip. Chandelier Bar isn't so much a video poker bar as an experience. The gorgeous surroundings and liberal drink vouchers make this spot a vital part of any visit to Las Vegas. Vegas won't really be Vegas again until we can play video poker at Chandelier Bar, so let's make it sooner than later.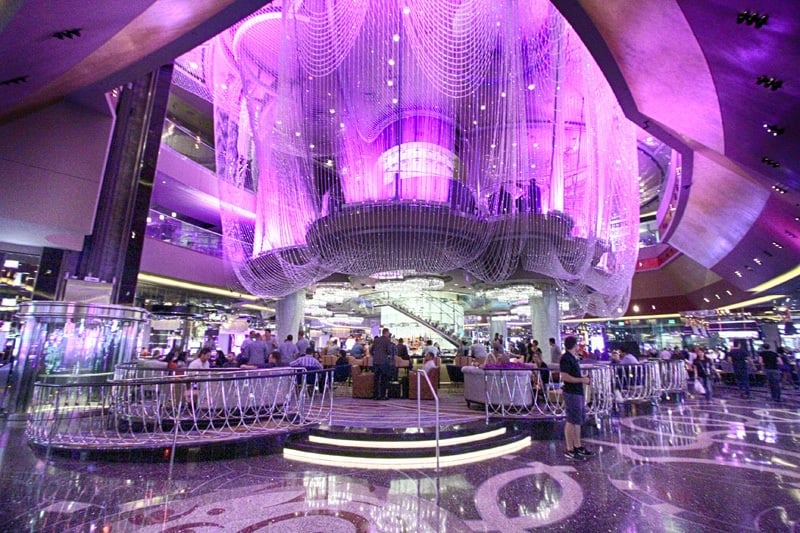 So, that's our itinerary for when video poker bars open up in Las Vegas again.
We'd love to hear about your favorite places to play.
For the record, Boar's Head Bar at Main Street would've been on our list, but the casino isn't open yet.
Has the closure of video poker bars influenced your decision to visit? Can you scratch your itch playing video poker on the casino floor?
Not that itch, the metaphorical one.
Let's get video poker bars open again in Las Vegas. These machines aren't going to "one jack off" themselves!