Las Vegas Bars to Close Again Due to COVID-19 Concerns
Governor Steve Sisolak has announced bars, pubs, taverns, distilleries, breweries, and wineries in Las Vegas that don't serve food must close effective 11:59 p.m. on July 10, 2020.
Because we haven't been through enough suck, already, apparently.
While these establishments have to close, they can offer curbside pick-up or home delivery where allowed.
The directive mandates "bar tops and bar areas within restaurants and food establishments must also close."
Talk about putting the "boo" in "booze."
Seven Nevada counties are affected by the new directive, including Clark County, wherein sit most Las Vegas casinos.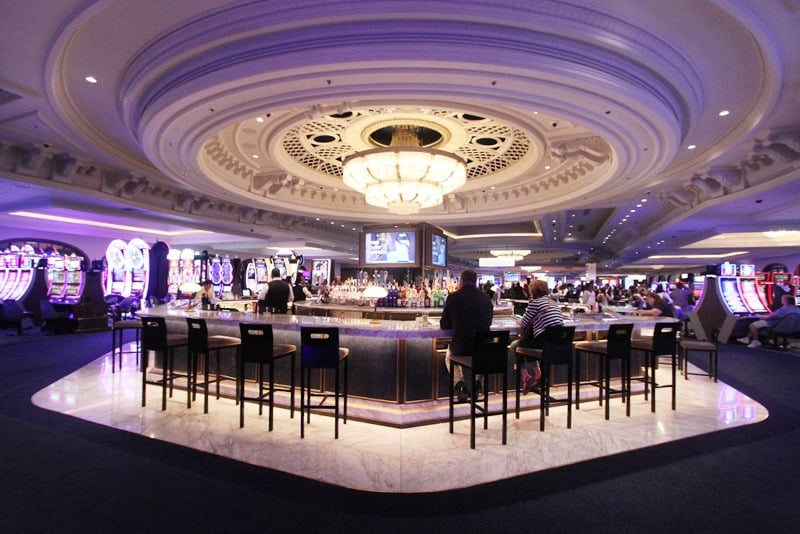 The Governor's statement said, "Local health experts and federal partners have advised that if Nevada does not take swift policy action to prevent the spread of COVID-19 throughout our state, we will likely soon be in a precarious condition where hospitals are overwhelmed with patients."
As has happened fairly frequently during the COVID-19 crisis, the new directive has left many Las Vegas businesses, including casinos, scrambling to understand how their operations will be affected by the directive.
For many taverns (restaurants with bartops with video poker machines), the decision must now be made as to whether remaining open is financially viable at all.
Naturally, we're most concerned with casino bars and video poker at bars in pubs and taverns. They're done for the moment.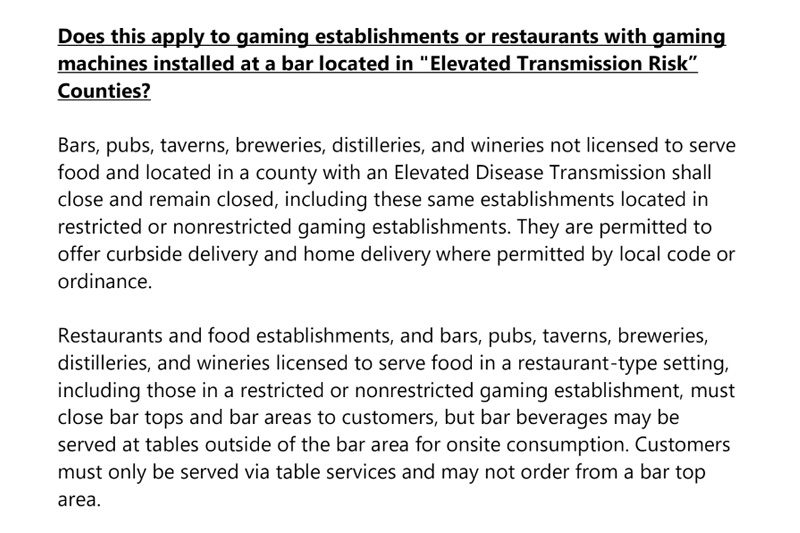 While such moves are brutal for businesses and their employees, these steps are being taken due to concerns about what's described as "a continuous upward trend of new daily cases and an upward trend in our confirmed and suspected hospitalizations for COVID-19."
The fact is many Las Vegas venues aren't doing a great job of enforcing mandatory mask and social distancing guidelines.
While casinos snapped to attention when it was clear the Governor might shut them down again due to lax enforcement, other businesses still aren't meeting expectations. Only about half of the bars inspected by officials were found to be in compliance with the mandatory mask directive.
State officials will continue to monitor three main criteria for when bars can reopen: Average number of tests per day, case rate and test positivity.
On the bright side, Nevada's effective reproduction number has dropped to 1.09.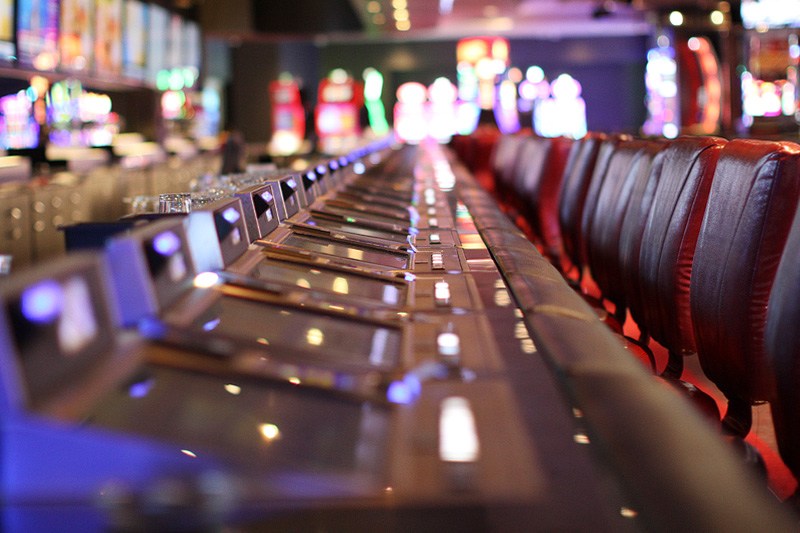 While casino bars may close, there will still be ample hooch flowing. Tip your cocktail server early and often!
In restaurants, you can still drink, of course, you just can't order it (or sit) at the bar. For now, you're going to have to hook up online like everyone else.
Everyone has to decide whether this version of Las Vegas is one they can still enjoy. We love video poker, so we'll just move on to machines on the casino floor and let cocktail servers do their thing. The current rules, like requiring masks everywhere, are annoying, but they don't really disrupt the fun all that much.
Our heart goes out to all the folks who were just getting back to work, only to be given another kick to the loins by this surreal, confounding pandemic.
Update (7/10/20): We got our hands on an internal document from Station Casinos. The company will pay its employees affected by the bar closures.