Wynn Resorts Restores Free Parking for All Las Vegas Guests, as Tourism Remains Stagnant
Posted on: April 30, 2019, 01:54h.
Last updated on: April 30, 2019, 02:06h.
Effective May 1, Wynn Resorts is offering free parking at its Las Vegas Strip casinos.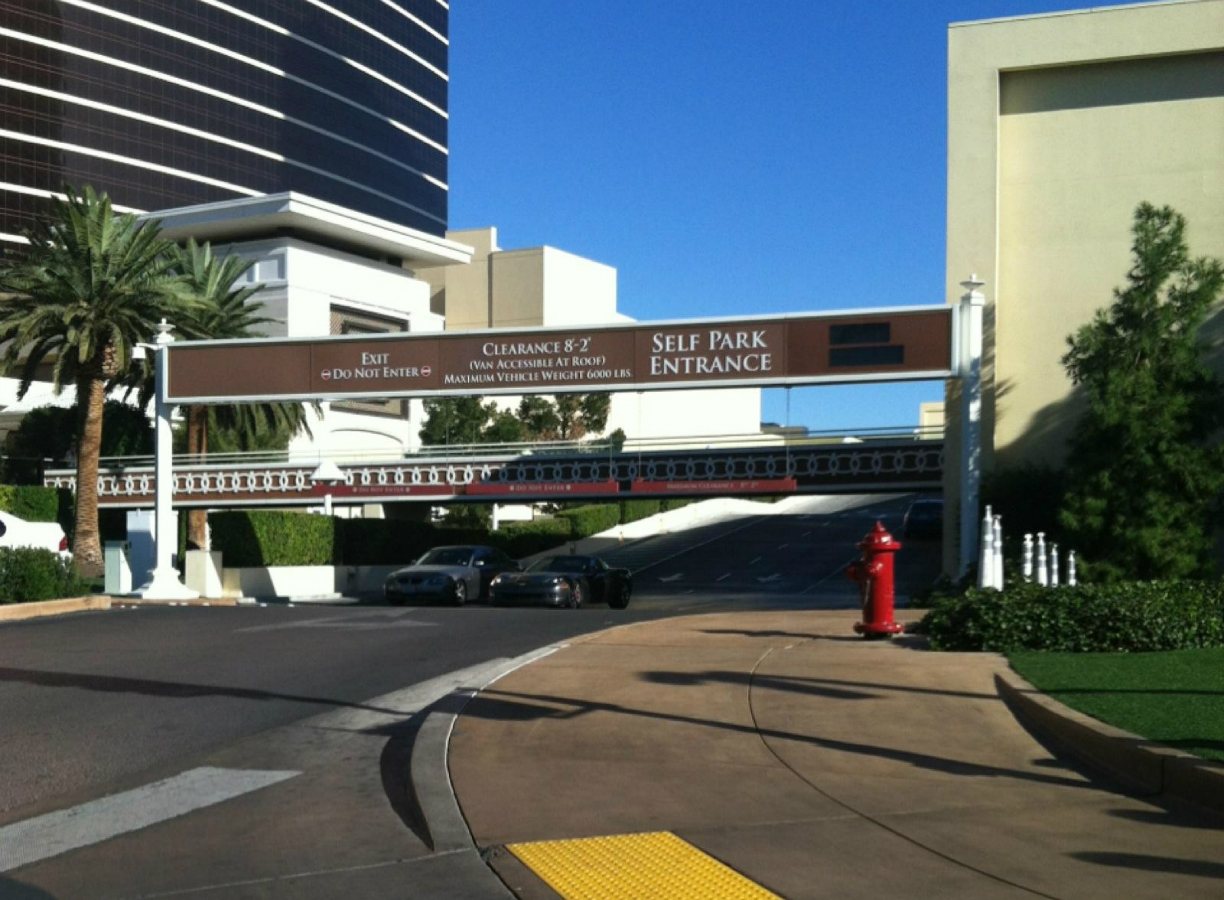 The casino operator says self-parking will be complimentary "for all visitors, without limitation," meaning even those who aren't staying at the properties can put their car there for free. Wynn spokesman Michael Weaver said the decision is a result of the company's "position as a provider of luxury experiences for guests."
The one comp nearly all Las Vegas patrons received for decades was free parking. That began ending in the summer of 2016 when MGM Resorts – the owner of more Strip casinos than any other company – eliminated the perk. Caesars Entertainment soon followed, as did Wynn Resorts.
The owner of Wynn Las Vegas and Encore modified its parking last June to afford complimentary self-parking to overnight guests and anyone who spent at least $50 in either property. Now, it's back to $0 for all.
Registered hotel guests additionally receive complementary valet parking.
Gaming Lagging Behind Economy
The Las Vegas Convention and Visitors Authority (LVCVA) reports that 41.116 million non-locals made their way to the area last year. That was a negligible 0.23 percent decrease, but the 12-month period came after the October 2017 massacre that kept visitors away in the final quarter of that year.
Between 2014 through last year, overall visitor arrivals to Las Vegas has increased 2.4 percent. A gain is a gain, but during that timeframe the US economy roared, with the Dow Jones Industrial Average up nearly 38 percent.
And despite the Dow up another 14 percent in 2019, gross gaming revenue (GGR) on the Strip is down 3.2 percent through the first quarter. VIP baccarat play has been cited for the GGR downturn on the Strip in 2019.
The Strip has traditionally flourished when the US economy is strong. It leads to businesses being able to spend more on conventions, and vacationers having more disposable income for activities like gambling and entertainment. Over the last five years, Strip GGR has gone from $6.37 billion in 2014, to $6.58 billion in 2018 – only a 3.3 percent gain.
Reversing Gears
One analysts told the Las Vegas Review-Journal Wynn Resorts and others simply must reinstate free parking.
Wynn didn't have a choice," Access Vegas founder Ted Newkirk declared. "Someone's (planning on) going to Wynn, park at a Wynn-adjacent (property), and they may get sidetracked and never make it."
Las Vegas Advisor publisher Anthony Curtis said last year that the elimination of free parking is indeed turning some otherwise would-be visitors away from the Strip.
"Everyone hates resort fees, but the parking fee is even worse," Curtis stated. "Everyone wants some kind of comp. The most basic is free parking. The customers hate it. I really do think that these fees are starting to cause people to second-think a trip here."
Several Casino.org readers agree. Peter recently commented on a parking story that after 10 years of golfing trips staying on the Strip, his group is opting to rent a house through Airbnb. Another said, "Wanted to take my son to LV … but the resort and parking fees were a turn off. We went to San Antonio and used the money we saved from those fees to vacation like kings!"
Locals are perhaps most upset at parking charges. David explained, "I can tell you as a local I no longer go to the Strip because of parking fees. Station Casinos comps aren't great but free parking gets me there."
Similar Guides On This Topic