Wynn Resorts Begins Reputation Clean-up Mission, Appoints Three Women to the Board
Posted on: April 20, 2018, 05:00h.
Last updated on: April 20, 2018, 04:57h.
Wynn Resorts plans to appoint three women to the board as it seeks to refresh its corporate structure in the wake of accusations it ignored the alleged sexual misconduct of its former chairman and CEO, Steve Wynn.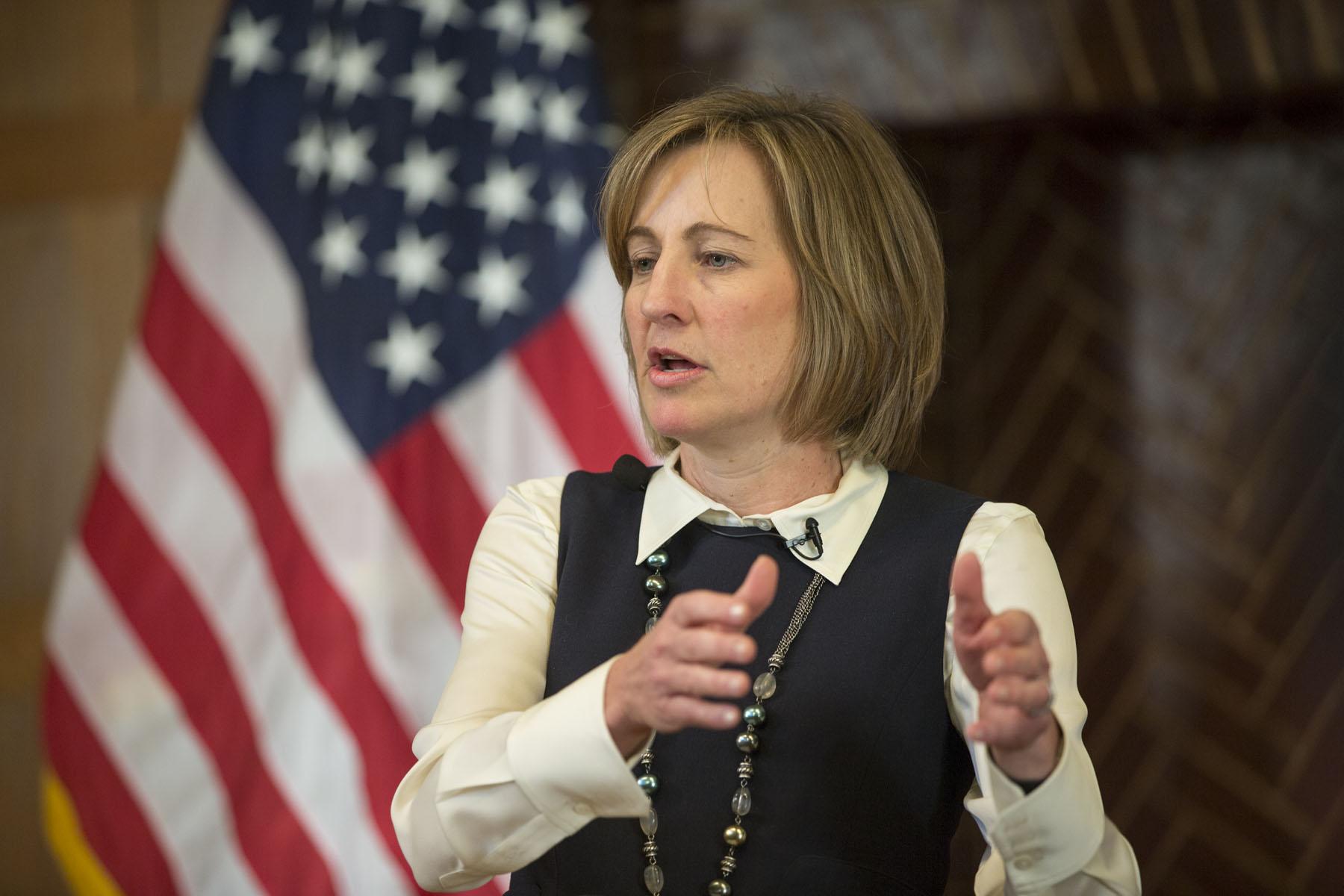 The nominees must be approved by shareholders at the company's AGM next month.
Wynn Resorts said the appointments of Betsy Atkins, Dee Dee Myers and Wendy Webb would mean four of its 11-member board were women. The Wynn board has been criticized in the past for its underrepresentation of women, an accusation that rang louder after the revelations about Wynn's alleged behavior.
A Wall Street Journal article in January accused the casino mogul of engaging in a "decades-long pattern of sexual misconduct" towards his female staff members.
'Refreshing' the Wynn Resorts Board
"This is the first step in our effort to refresh the Board," said Wynn Resorts chairman D. Boone Wayson. "We intend to add additional new directors in the coming months. The Board is committed to enhancing value for our shareholders, delivering superior experiences for customers and creating a supportive and inclusive environment for all of the company's employees."
Atkins is a venture capitalist and expert in corporate governance who has serves on the boards of Cognizant, HD Supply, SL Green Realty Corp, Schneider Electric and Volvo Car Corporation.  Myers, a political analyst and author who served as White House press secretary during the Clinton administration, is the head of corporate communications at Warner Brothers. Meanwhile, Webb is the former investor-relations chief at Walt Disney Co and currently a director of ABM Industries.
Elaine Wynn Demands Change
The nominations come just days after Elaine Wynn demanded sweeping changes to the corporate governance at Wynn Resorts and a "reconstitution" of the board in order to "restore the company's reputation." Wynn became the company's majority shareholder when her ex-husband sold his entire stake last month in a bid to safeguard the company's gaming licenses.
"I believe that the company's governance structure needs to be reformed and that the board of directors needs to be reconstituted," she wrote in a letter to directors. "This should be done immediately and certainly before any material decisions are made that could affect the long-term interests of the shareholders."
Wynn CEO Matt Maddox said the changes to the board represent "meaningful change" for the company.
"These appointments signify a turning point for us and I look forward to working with each of our new directors as we usher in a new era at Wynn," he said in a statement.