The Show Must Go On: WWE Likely to Hold Pay-Per-View in Saudi Arabia Despite Criticism
Posted on: October 18, 2018, 02:30h.
Last updated on: October 18, 2018, 01:59h.
Not too long ago, professional sports leagues hated the idea of putting a team in Las Vegas, afraid that the gaming industry presence would make fans question the integrity of their contests. As the Vegas Golden Knights and the upcoming move that will bring the Oakland Raiders to town have shown, that's no longer seen as an issue. But there are still places where holding sports entertainment events is controversial – and as the WWE is finding out, Saudi Arabia is right near the top of that list.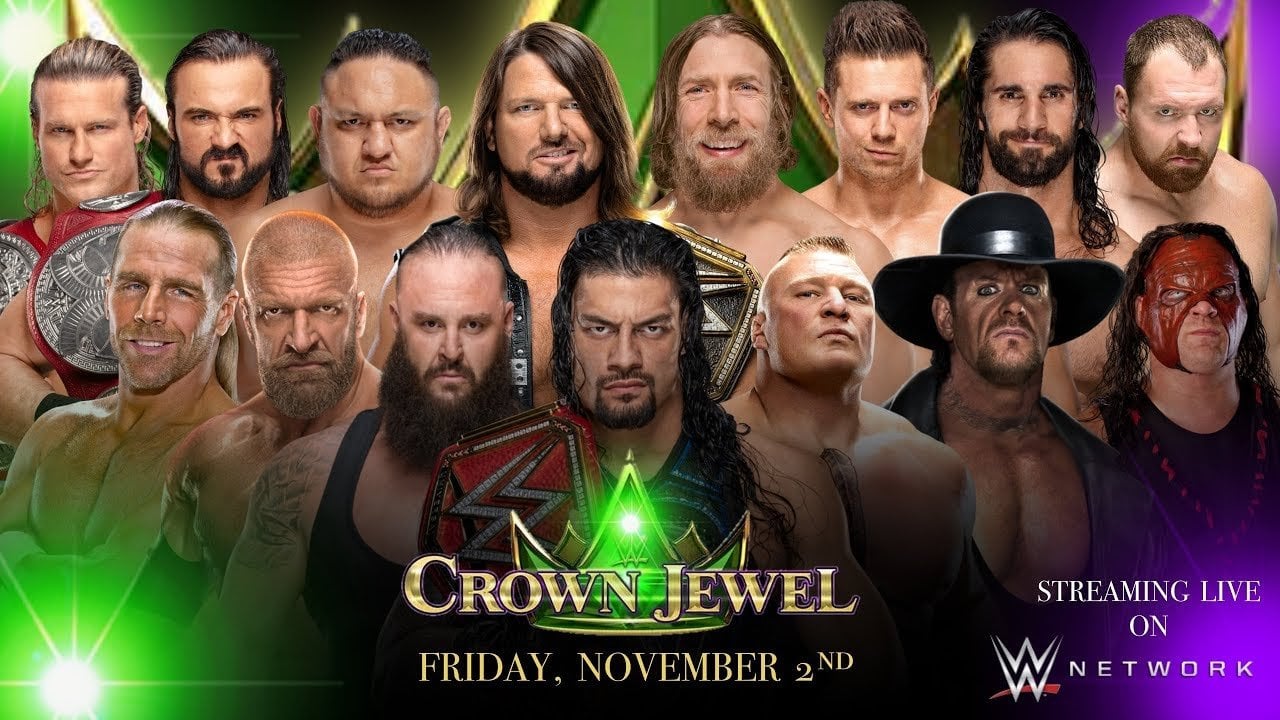 World Wrestling Entertainment is still planning to host a pay-per-view event called Crown Jewel in Riyadh, Saudi Arabia on Nov. 2, despite the backlash that has come their way since the disappearance of dissident journalist Jamal Khashoggi after he entered the Saudi consulate in Istanbul, Turkey earlier this month.
Turkish authorities say they have audio proof that Saudi agents killed and dismembered Khashoggi, allegations that have led to international outrage and a renewed global criticism of Saudi Arabia's record on human rights.
WWE in 10-Year Deal with Saudi Arabia
That has led to pressure on businesses to distance themselves from the nation, at least temporarily. That includes the WWE, which is at the start of a lucrative 10-year contract with the country that could be netting the wrestling promotion as much as $50 million per show.
The first event in the deal, Greatest Royal Rumble, took place on April 27 in Jeddah. It drew an announced crowd of 60,000 and was apparently well received locally, with a couple of caveats: there were no female performers, and Saudi Arabia's General Sport Authority had to apologize for a promotional video during the show that featured wrestlers from the women's division of the WWE roster.
That show and the overall deal raised a few eyebrows, but didn't cause any serious criticism for the company at the time. But the Khashoggi disappearance has caused many people to take a second look at the WWE's relationship with the Kingdom of Saudi Arabia.
In statements to the media, WWE officials have only said that they are "monitoring the situation." On television, the company has tried promoting Crown Jewel without mentioning where it will take place. Despite this, fan reaction has been negative: by Tuesday night's airing of Smackdown, a mention of Crown Jewel from WWE superstar The Undertaker received audible boos from the audience.
WWE Defenders: Engagement Better Than Isolation
While the company may not be directly defending their deal with Saudi Arabia, there have been comments from multiple former WWE wrestlers that have been similar enough to sound like talking points from management. The general argument is a simple one: WWE can be an agent for change in Saudi Arabia, but only if it actually goes there.
"I think the only way to help with change over there is to go and not to cancel the trip," 13-time WWE World Champion Randy Orton told TMZ. "The goal is to make things better everywhere and I think us not going doesn't help. Going helps."
There's no betting in Saudi Arabia on whether the WWE will ultimately hold Crown Jewel in Riyadh: after all, gambling is prohibited in the Islamic kingdom. But for those in jurisdictions where wagering is available, MyBookie.ag is offering odds of +350 on WWE pulling out of the event, or -500 on the company holding the pay-per-view as planned – odds which suggest it is very likely that the show will go on.
Latest Casino Stocks:
Retrieving stocks data...
Retrieving stocks data...
Retrieving stocks data...
Retrieving stocks data...
Retrieving stocks data...