World Cup Quarterfinals Set After England Ends History of Shootout Futility
Posted on: July 4, 2018, 09:00h.
Last updated on: July 4, 2018, 08:06h.
England scored a dramatic win over Colombia in a penalty shootout on Tuesday to advance to the quarterfinals of the 2018 FIFA World Cup.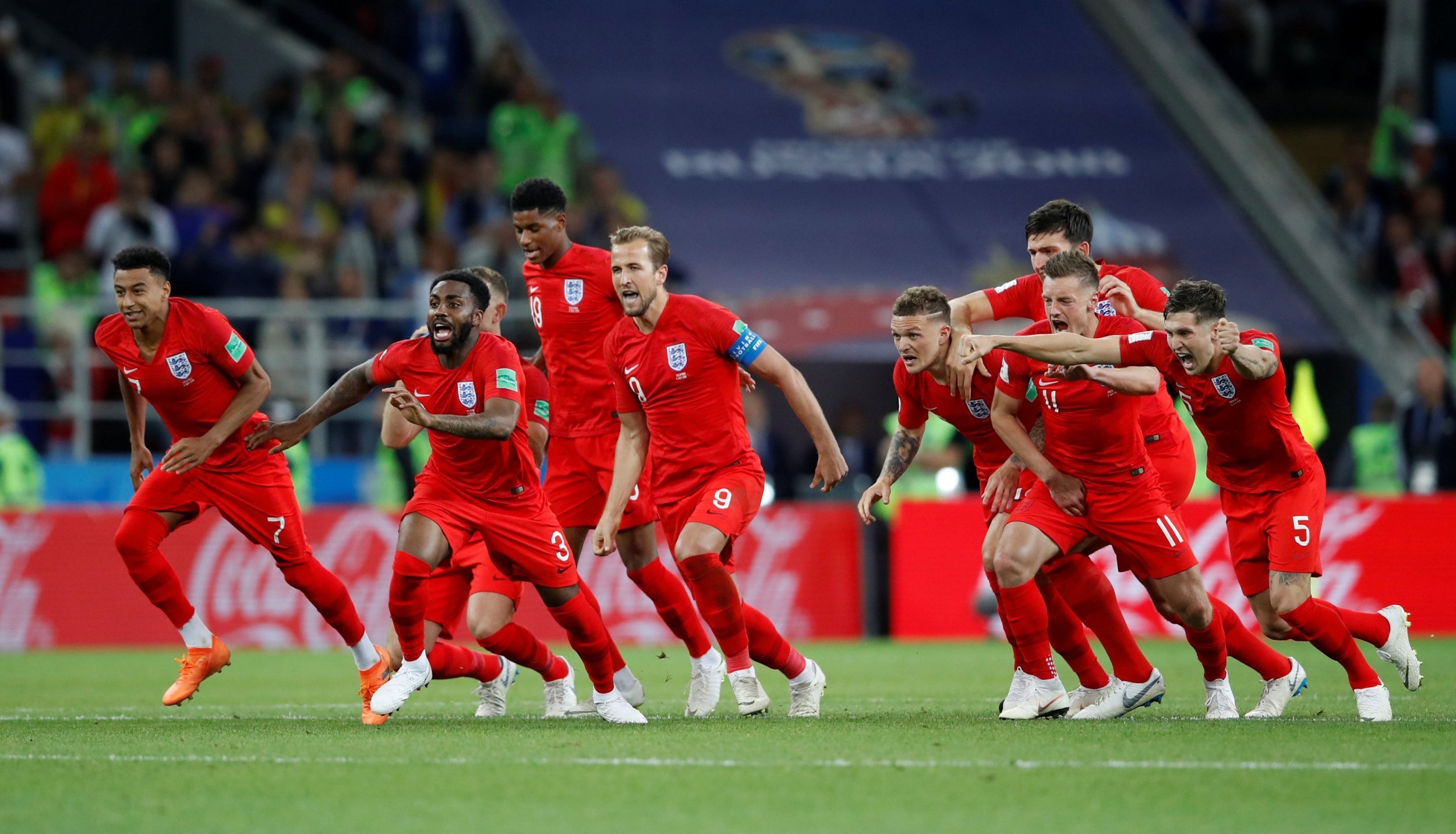 The win ended a long history of disappointment for English fans when it came to shootouts, as the country had lost their three previous World Cup matches that were decided by the tiebreaker.
Late Equalizer Leads to Shootout
England was just minutes away from victory when Colombia tied the match at 1-1 in the 93rd minute on a Yerry Mina header, which forced extra time and eventually the shootout.
"We were so unlucky not to go through in 90 minutes," said English striker Harry Kane, who scored England's only goal on a 57th-minute penalty and also converted during the shootout. "No one laid on the floor and we stood there when it counted."
England manager Gareth Southgate said that he hoped his team's efforts would prove inspirational for fans.
"We have fantastic supporters who have had to stand with us through decades of disappointment and this was a really special moment for our country," Southgate told reporters. "Today will give belief for generations to follow and not be hindered by history or expectations."
England's win, as well as Sweden's 1-0 victory over Switzerland, ended the first round of the knockout stage and set the quarterfinal matchups, which begin on Friday.
Brazil Favored, But Has Tough Road to Final                                           
The consensus favorite in the tournament is now Brazil, which is coming off of a 2-0 win over Mexico. Brazil is an 11/4 pick to win the World Cup according to Paddy Power, and will face off against Belgium (13/2), which came back from two goals down to beat Japan 3-2.
Also on Brazil's side of the bracket, France (7/2) will take on Uruguay (14/1) in the other quarterfinal. France has been explosive, beating Argentina in a 4-3 thriller in the first knockout round, but they may not be able to run wild against Uruguay, which has allowed only one goal so far in the tournament.
The other half of the draw will play their quarterfinal matches on Saturday. While Brazil's section is filled with squads that look capable of winning the tournament, the other side is wide open, featuring no team that has made a World Cup final since 1966.
The biggest surprise of the tournament so far has been Russia (20/1). After a 3-0 loss to Uruguay in their final group stage game, few expected the hosts to make much noise in the knockout stage. Instead, they eliminated one of the tournament favorites by knocking off Spain in a shootout.
Russia faces another stiff test in their quarterfinal, where they will face Croatia (13/2). After winning all three of their group stage games, Croatia struggled against Denmark, needing a penalty shootout to advance after being held to a 1-1 draw. The Croatians will still be heavy favorites heading into their match with Russia, and should advance if they can find their form again.
And finally, there's the last quarterfinal between England (4/1) and Sweden (25/1). England is a significant favorite over the Swedes, and supporters feel like the Three Lions now have an open path to the final. But English fans are also used to disappointment when their hopes are highest, and Southgate says that his team can't overlook their next opponent.
"We've not got a good record against them, I think we've always underestimated them," Southgate told reporters about the Swedish team. "They have good plans, they have a clear way of playing – and it's bloody difficult to play against."