Vegas Golden Knights in Push to Even Stanley Cup Final, But Series Odds Favor Washington Capitals
Posted on: June 4, 2018, 09:45h.
Last updated on: June 4, 2018, 09:50h.
The Vegas Golden Knights will be playing full throttle to even the Stanley Cup Final Monday night in Washington, D.C., but Nevada oddsmakers now predict their hometown team's stuff-of-legends run is going to have a not-so-happy ending.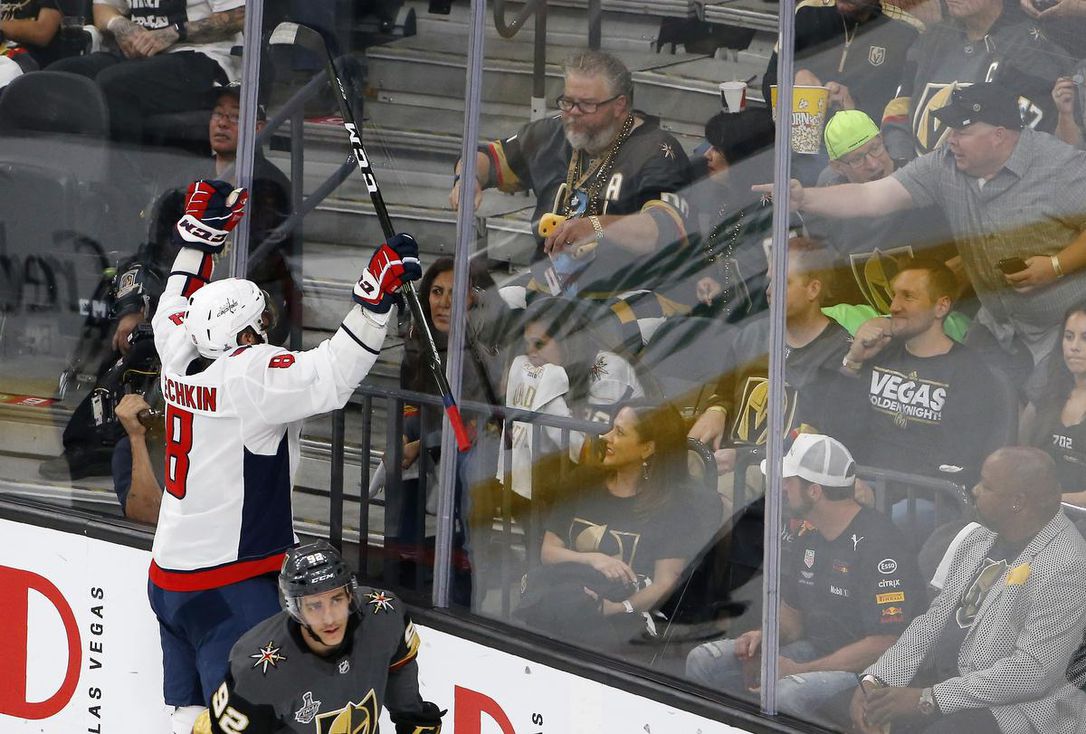 After the Washington Capitals won 3-1 on Saturday to take a 2-1 lead in the best-of-seven series, Las Vegas oddsmakers lengthened the chances of the Golden Knights winning the most coveted trophy in hockey.
The Westgate SuperBook now has Vegas at +190 to win the Stanley Cup Final. That implies odds of 34.5 percent, and a $100 winning wager netting $190. The Caps have been shortened from being the underdog prior to Game 1 (+130) to now the favorite at -240. To win a $100 on the current odds, you'll need to risk $240.
For Monday night's Game 4, Washington is the favorite at home at -125, and Vegas the underdog at +115. The over/under is at 5.5 points (over +105, under -125). The puck drops at 8 pm ET.
"In the three games, we haven't been good enough," Vegas coach Gerard Gallant said on Sunday. "If we don't step up our game, the same result's going to happen tomorrow night. So, we'll see what we're made of."
Long Shot to Victory
The Vegas Golden Knights aren't supposed to be here. The first-year expansion team has overcome the longest of odds in reaching the Stanley Cup Final in the VGK's inaugural season.
Prior to the start of the regular season, sportsbooks had the team as long as 500/1 to win the cup. The SuperBook printed more than a dozen tickets on those long odds, the greatest being a $60 bet. At 500/1, that $60 wager would net the fortunate gambler $30,000.
It's estimated that Las Vegas casinos stand to lose between $5 million and $7 million should the Golden Knights find a way to win three of the remaining four games. That would be the biggest loss on a futures line in state history.
"Every expert had them finishing dead last or maybe next to last in the Western Conference," William Hill oddsmaker Nick Bogdanovich told the Washington Post recently. "We're going to be wrong, and we'll just have to pay. That's just the nature of the beast."
Back to the Futures
Gamblers can't print a new ticket with those long Vegas Golden Knights odds that were offered last fall. But that doesn't mean you can't buy an already placed wager on such long odds.
Prop Swap, an online exchange that allows bettors to sell their tickets in order to effectively hedge their bets, had several slips up for sale that have since been sold. One remains, however, and it's a bet that wins $120,000 should Vegas claim the Stanley Cup. The $400 wager was placed on 300/1 odds. The ticket is listed at $90,000.
In contrast, the SuperBook's updated +190 series price would net $171,000 on a $90,000 bet, but where there's a hustle, there's usually a willing sucker somewhere.
Similar Guides On This Topic
Latest Casino Stocks:
Retrieving stocks data...
Retrieving stocks data...
Retrieving stocks data...
Retrieving stocks data...
Retrieving stocks data...