Super Bowl 53 Throws Las Vegas Oddsmakers Small Win, Yawner Big Game Costs 'Bettor X' Millions
Posted on: February 4, 2019, 07:27h.
Last updated on: February 4, 2019, 07:27h.
Super Bowl 53 was likely the most legally bet upon big game in US history, as seven additional states had regulated sportsbooks in 2019.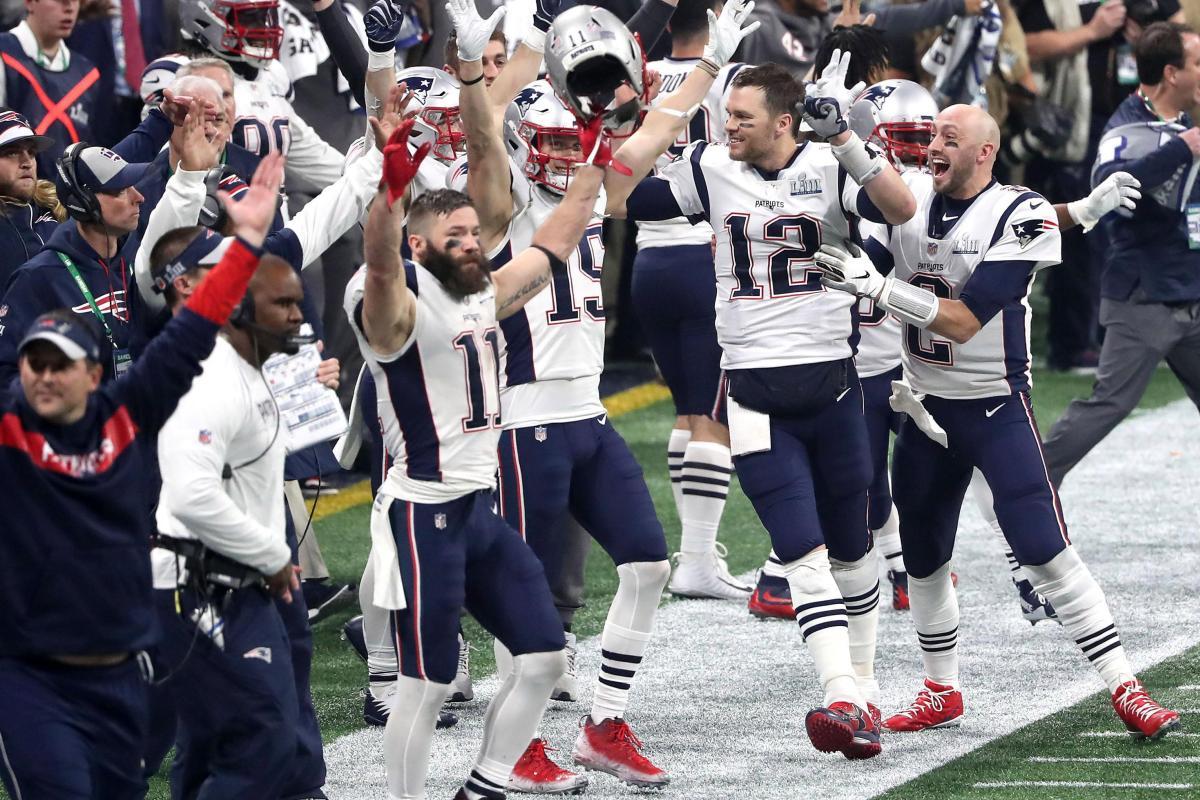 The New England Patriots' 13-3 win over the Los Angeles Rams lacked excitement – and even a touchdown – for the first three quarters of play. When the clock hit 0:00 and quarterback Tom Brady officially secured his record sixth ring, oddsmakers say their net result was a small win.
Early reports out of Las Vegas suggest small win for the sportsbooks," ESPN's David Purdum tweeted. "'Solid.' 'Decent, but nothing crazy.'"
Fans in Delaware, New Jersey, Rhode Island, Pennsylvania, West Virginia, Mississippi, and New Mexico were able to access legal and regulated sportsbooks for Super Bowl 53.
What was billed as an epic showdown between Brady – perhaps the best quarterback in NFL history – and the high-powered Rams offense led by Jared Goff, quickly morphed into a defensive showcase. Super Bowl 53 was the first big game to go without a touchdown through three quarters. And the 16-point total is the lowest scoring Super Bowl ever.
Betting Results
The Patriots easily covered the 2.5-point spread they were giving the underdog Rams. Super Bowl 53 came far under the 56.5-point over/under by a staggering 40.5 points.
ESPN reports that "Bettor X," the anonymous gambler who made millions of dollars on the 2017 World Series and last year's Super Bowl 52, lost at least $3.8 million on the New England win. The person placed a $2 million moneyline bet on the Rams at an MGM Resorts book, $1.5 million at William Hill, and another $300,000 at South Point.
Had Los Angeles won, Bettor X would have netted around $4.5 million. Instead, he or she has $3.8 million fewer dollars.
At 41, Brady became the oldest winning Super Bowl quarterback in history. His coach, Bill Belichick, became the oldest winning Super Bowl coach at 66.
"He's a great quarterback and I'd certainly put him up there against anybody," Belichick said. "He's a great player, and he's been a great player for the New England Patriots. His record is unmatched. I'm glad he's my quarterback."
$250 Into $100K
Oddsmakers took bets on practically every aspect of Super Bowl 53. From the color of the Gatorade dumped on the winning coach (Blue), to which song Maroon 5 would begin their halftime show ("Harder to Breathe"), everything was on the table.
One fortunate bettor at the South Point put $250 on the Rams to score exactly three points. The odds were 400/1, meaning the lucky gambler netted $100,000. 400/1 odds imply a chance of 0.25 percent.
Nevada sportsbooks took in a record $158.6 million in Super Bowl bets last year between the Patriots and Philadelphia Eagles. With Los Angeles in the game in 2019, expectations are high that a new handle record will be set.
The Nevada Gaming Control Board will release official statistics on the big game this week.
Similar Guides On This Topic
Latest Casino Stocks:
Retrieving stocks data...
Retrieving stocks data...
Retrieving stocks data...
Retrieving stocks data...
Retrieving stocks data...