Sports Bettor Risks $67K on Golden State Warriors to Make NBA Playoffs for $670 Net Win
Posted on: October 16, 2018, 02:00h.
Last updated on: October 16, 2018, 01:10h.
A $67,736.25 bet on the Golden State Warriors making the NBA Playoffs this year was placed in September at the Westgate SuperBook. Should the ticket slip pay, the gambler stands to take home net proceeds of $677.35.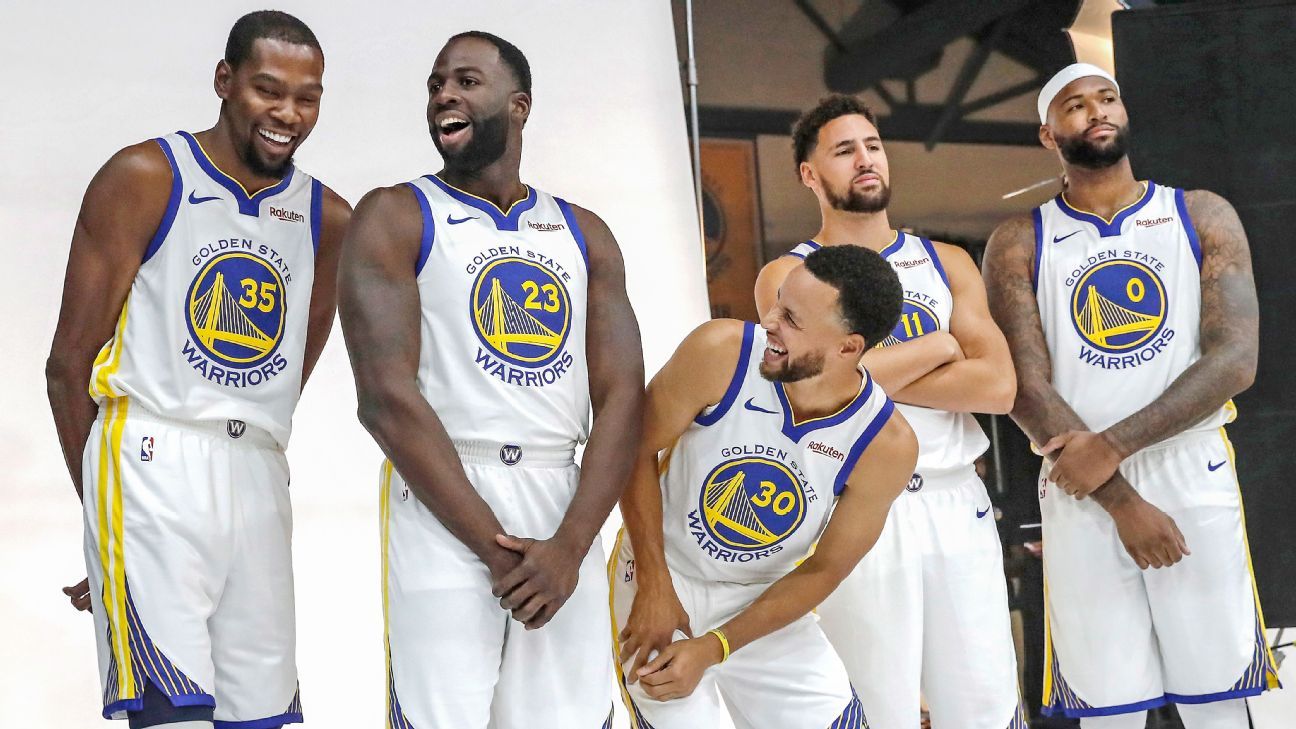 Barring Armageddon, there's seemingly no way the Warriors don't reach the postseason next spring. But still, is it a good or foolish wager?
Golden State has appeared in the last four NBA Finals, and won three. With the addition of DeMarcus Cousins at center, the team's 2018-19 starting five are all NBA All-Stars from a year ago.
Golden State's season over/under win total is a staggering 62 games, which is the most in the NBA's 30 teams. The Warriors also have the shortest odds of winning their fourth championship in five years, with their preseason odds at -200, or implied odds of 66.67 percent.
During the 2017-18 NBA season, the San Antonio Spurs and Minnesota Timberwolves grabbed the seventh and eighth seeds in the Western Conference with 47-35 records.
Fully Insured 'Gambles'
The SuperBook's -10000 odds on the Warriors making the NBA Playoffs implies there's a 99.01 percent chance of the team reaching the postseason. The only way to get better odds is through an absolute "sure thing," and that's not a concept that goes with gambling, at least for the gambler.
Online commenters on the $67,000 for $670 bet claim the gambler could guarantee a larger win, without such risk, by simply investing in a money market or certificate of deposit (CD).
CDs are saving certificates issued by banks with fixed maturity dates (aka when investors can withdrawal their money free of penalty). The FDIC typically insures such investments up to $250,000 per individual. While higher annual percentage yields (APY) are typically associated with CDs that don't mature for several years, banks and financial institutions do offer CD terms as short as six months.
Bankrate.com, a website that displays current offers, shows a six-month CD with a one percent APY. Another CD for 11 months advertises a 2.1 percent APY, which if the Golden State bettor was willing to wait 11 months instead of seven when the NBA Playoffs will be determined, his $67,736.25 would increase by roughly $1,400.
NHL Tops NBA
The Warriors seemingly unstoppable dominance in the NBA is leading to a reduced handle on outright futures. That's according to SuperBook oddsmaker Jeff Sherman, who told ESPN this week that the NHL is actually generating more title wagers at the sportsbook.
If the NBA was more wide open, or at least perceived that way, handle would be greater," Sherman explained. "So many teams have little to no chance of winning the title with the lack of parity."
The Golden Knights are of course also playing a role in Las Vegas oddsmakers seeing an increase in hockey betting. The NHL team nearly did the unthinkable a year ago when the first-year expansion team fell just short of winning the Stanley Cup Final.
As for the Golden Knights title odds in 2018-19, the SuperBook has Vegas at 14/1.
Similar Guides On This Topic
Most Read

Latest Casino Stocks:
Retrieving stocks data...
Retrieving stocks data...
Retrieving stocks data...
Retrieving stocks data...
Retrieving stocks data...