Skill-Based Gambling Machine Manufacturer Gameco Targets Australia, But Hurdles Remain
Posted on: July 25, 2017, 12:00h.
Last updated on: July 25, 2017, 11:40h.
Skill-based gambling machines, which pair elements of aptitude with chance, are predominantly being developed in the United States. One manufacturer, GameCo, is ready to take its show on the road to Australia, where residents have long loved to test their luck at the slots, or pokies, as they're called Down Under.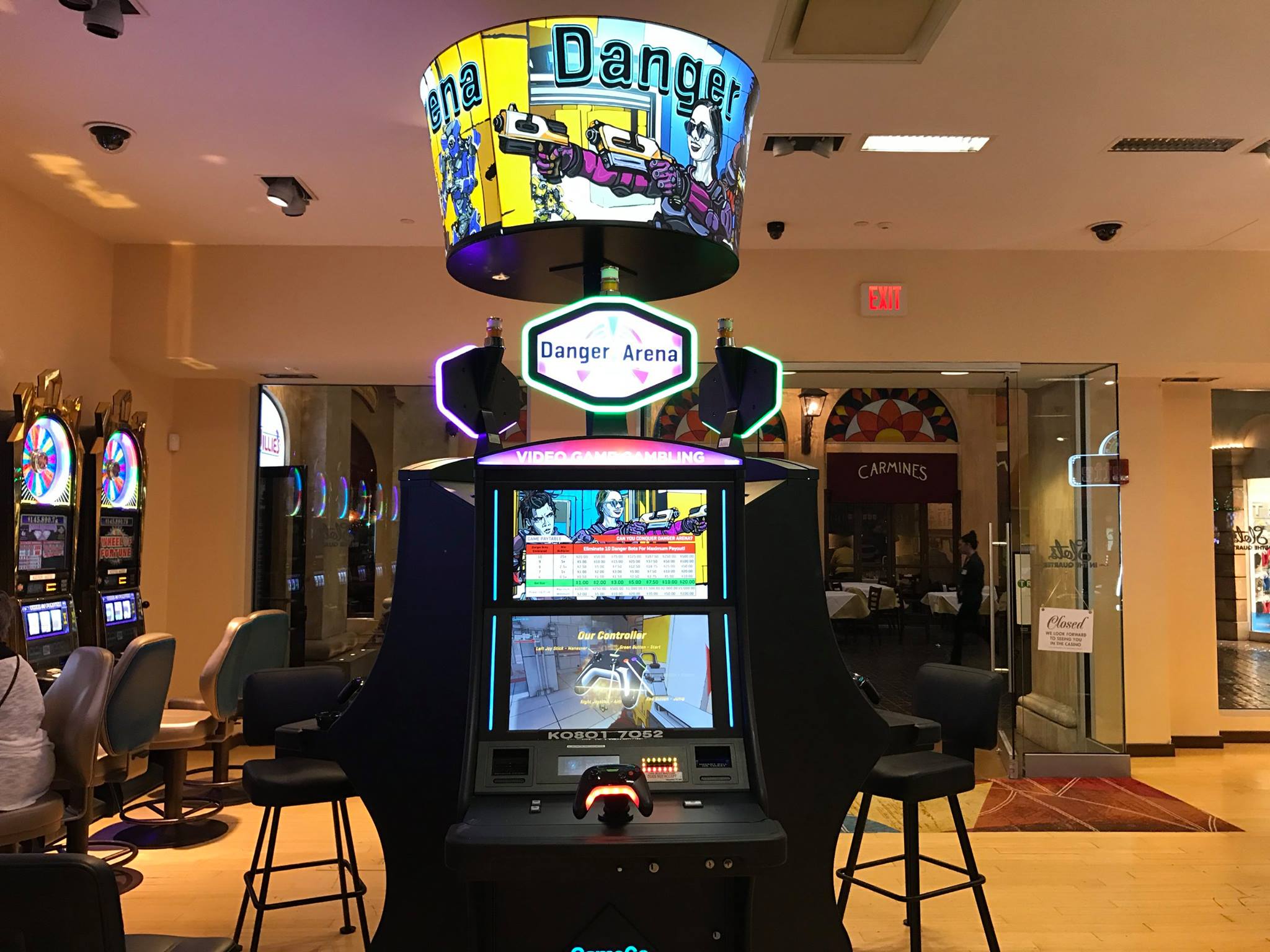 New York City-based GameCo tells The Sydney-Morning Herald that it plans to unveil its skill-based products next month at the Australasian Gaming Expo. Among the company's titles is "Danger Arena," a first-person action shooting game, and "Nothin' but Net," a virtual basketball challenge.
Australians play slot machines at near-epidemic levels. Aussies lose about $12 billion a year on them, with 40 percent of that money coming from those identified as having a gambling problem.
As previous generations continue to age and millennials' business becomes more vital to casinos, the demographic's reported lack of interest in traditional games of chance is fueling the skill-based movement. Competitor Aristocrat Leisure, the largest casino machine manufacturer in Australia, recently expanded its presence in Nevada with an 180,000-square-foot campus.
Identifying Luck in Skill
Before Australian casinos can put GameCo machines onto their floors, the products need to obtain legal approvals. As is the case in Nevada and other domestic markets, slot machines, by law, must come with the same odds from one gambler to the next.
Nevada and New Jersey have both passed reforms that allow elements of skill to dictate a machine's payout percentage. Lawmakers in Australia are currently mulling similar action.
"The government is monitoring the emergence of skill-based gaming machines," a spokesman for Marlene Kairouz, the Victorian Government's minister for Consumer Affairs, Gaming, and Liquor Regulation, said recently.
While full-fledged casino resorts are located in all six states and both territories, Victoria is home to 18 casinos, the most of any jurisdiction.
Kairouz will likely look to Nevada and New Jersey for skill-based gaming input, however, her committee is also advised by the Responsible Gambling Ministerial Advisory Council. The council is presently studying skill gaming with the University of Sydney's Gambling Treatment and Research Clinic.
Dr. Sally Gainsbury, a senior lecturer at the university, expressed concern that some gamblers "will not have an understanding of where skill is involved and what comes down to just chance."
Better Luck Needed
Despite the heavy attention skill-based gambling is receiving, the machines' debut has been less than stellar. GameCo's rollout last November at three Caesars properties in Atlantic City lasted just seven months before their products were pulled, due to not making their nut.
GameCo has since moved the terminals to Tropicana Atlantic City and the Borgata, and several machines are also located at Foxwoods in Connecticut. Gamblit, a rival based in California, has landed deals with several Las Vegas casinos, including MGM Grand, Caesars Palace, Paris, and the LINQ.
Providing a bridge between traditional casino formats and the video games millennials grew up on is slow to take, but manufacturers remain optimistic.
"We are averaging players nearly 20 years younger than those of a slot player," Gamblit Chief Marketing Officer Darion Lowenstein declared.