'Sin City Justice' DA Steve Wolfson Quizzed Over Hushed Up Embezzlement
Posted on: March 16, 2018, 05:00h.
Last updated on: March 16, 2018, 03:28h.
Clark County DA Steve Wolfson has been forced to defend to the Las Vegas Review-Journal this week his decision not to prosecute a gambling-addicted employee for embezzling $42,000 from his 2014 campaign fund.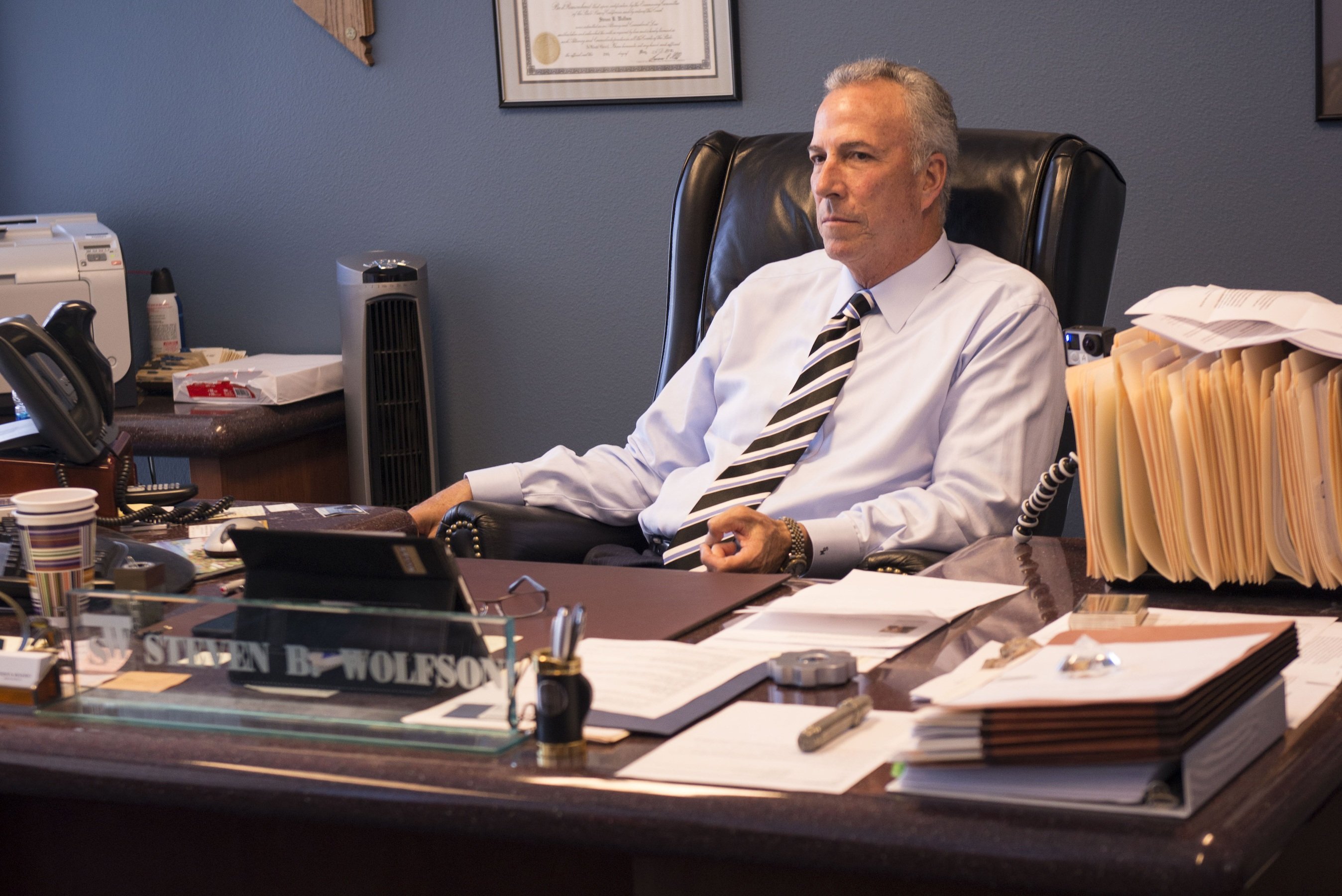 Sleuthing by LVRJ reporters has revealed that Nevada's top prosecutor suppressed the theft by his long-time community liaison and spokeswoman, Audrie Locke, 45, allowing her to remain in her job and repay the money.
When confronted by the newspaper, Locke confessed that between February and August 2014 she had written herself a series of checks from the campaign account after blowing her salary on video poker.
She said she desperately needed the money to pay household bills, but admitted to dipping further into the fund in the hope of winning enough money to repay what she had already taken.
She said her addiction, along with the death of her mother, three close friends, and two family pets, had left her contributed to a fragile emotional state at the time.
Sin City Justice?
On Wolfson's discovery of her crime, Locke resigned and agreed to enter an intensive six-week gambling addiction program before she was rehired two months later. During this period Wolfson simply told her colleagues that she had resigned for health reasons.
The DA who has achieved a small degree of celebrity through the Investigation Discovery reality documentary Sin City Justice, told LVRJ he had used his "discretion" when deciding not to press charges.
But for a man for whom pressing charges is a job, this has exposed him to accusations of favoritism and hypocrisy at a time when he is about to declare his running for re-election.
"I don't know if he affords that same opportunity to other individuals that he prosecutes," Clark County Commission Chairman Steve Sisolak, told LVRJ.
Conflict of Interest
Former Las Vegas federal prosecutor Kathleen Bliss was sympathetic but felt the situation was problematic and hinted at a conflict of interest.
"He clearly showed mercy for a friend," Bliss said. "I hope that he exercises his discretion to similarly show mercy for those who may have troubling situations like this woman, but who may not have the same kind of access to him as she obviously does."
But Wolfson said he believed Locke's behavior had been an aberration and that it was "the illness that caused her to do this." He wanted to give her a second chance to prove she could get treatment and overcome her addiction, he said.
Locke is still employed at the Clark County DA's Office, where she is still trusted to handle money.
"She's been the best employee I've ever had in 37 years, times 10," said Wolfson. "If I could have a hundred Audries, I would love to have a hundred Audries."