Seven Suspended by IIHF for Role for Fixing Hockey Game in Belarus
Posted on: July 6, 2020, 11:04h.
Last updated on: July 7, 2020, 08:15h.
Seven players from the top-flight professional ice hockey league in Belarus have been suspended indefinitely because of their role in fixing a game last November.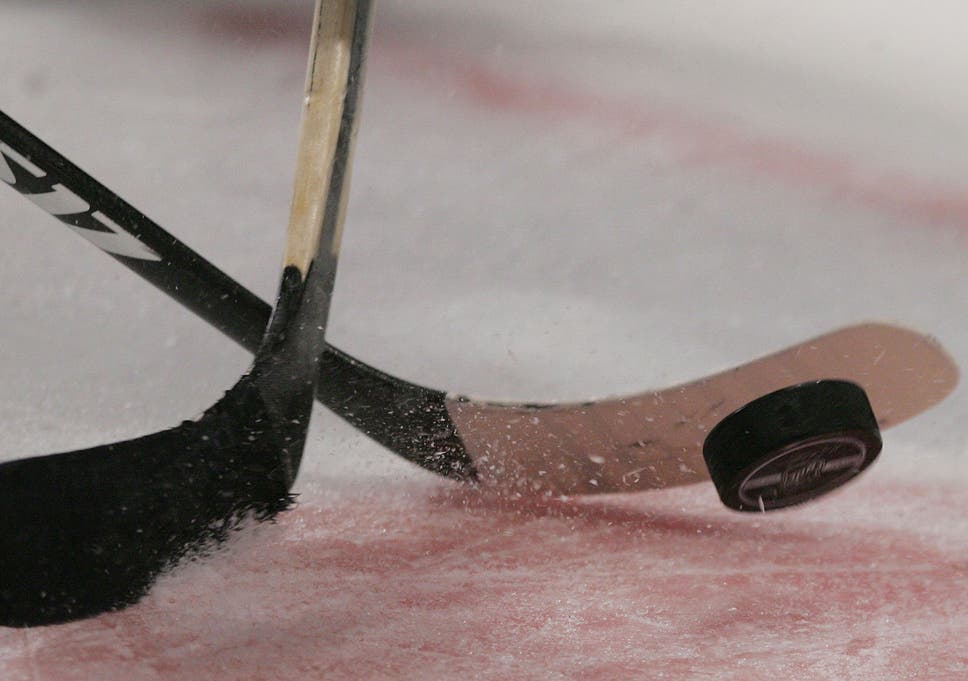 The International Ice Hockey Federation announced its ruling on Friday. The players taken off the ice are Pavel Boyarchuk, Stanislav Kuchkin, Vyacheslav Lisichkin, Alexei Ivanov, Nikita Ustinenko, Sergei Sheleh, and Alexander Syrei.
The individuals played in a game for Dynamo Molodechno on Nov. 12 against Mogilyov, which the latter won, 6-5. However, the win in the Extraliga Championship game raised suspicion.
A day after the game, the country's Ministry of Internal Affairs opened an investigation into the game. That uncovered the match-fixing scheme.
During the investigation, each of the players also admitted that they had agreed to exert an unlawful influence on the outcome of the Game in exchange for illegal remuneration," the IIHF said in a statement.
All seven players received "provisional" suspensions, meaning they cannot play until the matter is adjudicated by the federation's Disciplinary Board.
Report: Nonpayment Led to Fixing
EuroHockey.com offered more details about the game in question. At one point, Dynamo led 5-1, a seemingly comfortable margin that gave them a chance to pull its top goalie, Ivanov, for his backup. However, Ivanov went back in after the second-stringer allowed a goal.
With Ivanov back in the crease, Mogilyov scored three more goals in quick order to tie the game and subsequently won.
According to EuroHockey, the atmosphere inside Dynamo's clubhouse was "turbulent" because of players not receiving their salaries. Belarusian authorities eventually charged all seven players for their role in the outcome. They all pleaded guilty and were fined up to a million Russian rubles, or the equivalent of about $15,000.
In March, the players received suspensions through May 31 by league authorities.
The investigation also found that Igor Krivoshlyk, a Dynamo assistant coach, made more than 20 bets on Belarusian hockey games. Officials in Belarus suspended him indefinitely.
Lesser-Known Leagues Pose Higher Risk
Although the match-fixing took place well before Belarus hockey became an approved sport for betting in US states that have legalized wagering, it still underscores the risk facing bettors who choose to play in little-known markets.
In March, COVID-19 forced the cancellation of all major US sporting events, with the exception of some horse racing, although betting on that sport is regulated differently in most states. As a result, it left some state gaming commissions scrambling to approve markets that would keep sportsbooks open and generate some revenue.
Among the more popular events approved were Russian table tennis and the Belarusian Premier League, the top-tier soccer league in the former Soviet state.
In April, at an SBC Digital Summit panel, experts said that the COVID-19 crisis leading to a lack of high-level competition created a ripe environment for corruption. That environment will be around even after the virus subsides.
"It is very clear that many athletes, many clubs, in many sports, in many countries, are going to be financially weakened, and they have been fragilized," said Gilles Maillet, director of sport integrity for French lottery operator Groupe FDJ. "This is going to increase the risk of manipulation of competitions in the very near future, starting by the end of this year."