Second Las Vegas Airport Explored as Visitation Continues to Rise, McCarran Nearing Threshold
Posted on: September 19, 2018, 02:38h.
Last updated on: September 19, 2018, 02:38h.
A second airport in Las Vegas — in the Ivanpah Valley about 30 minutes off of the heart of the Strip — is getting serious consideration once more.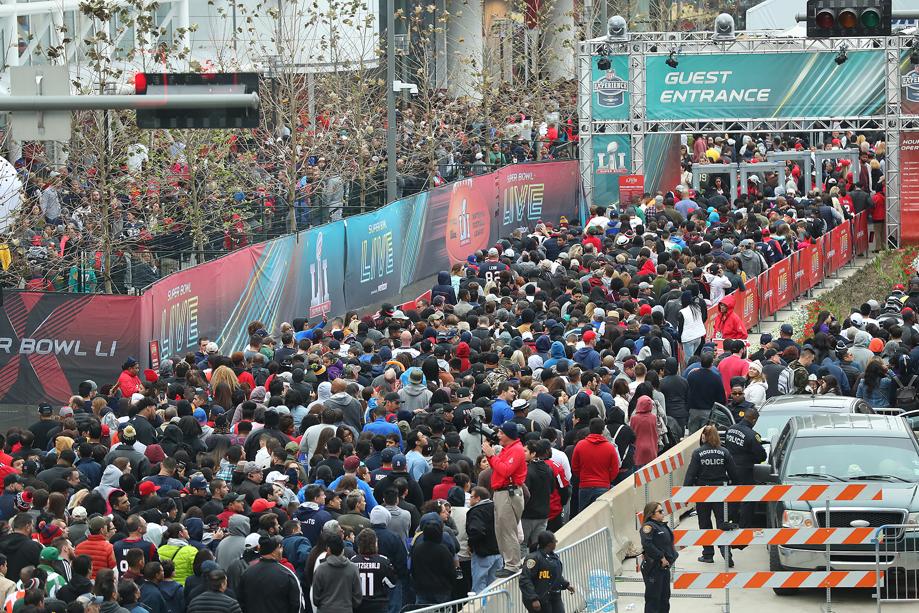 Bowling for Dollars
Las Vegas will most likely host a Super Bowl within the next decade. And the addition of a proposed second airport in the Las Vegas Valley — which would also be only 30 miles south of the city's future NFL Raiders stadium — could help ease the inevitable congestion that such an event would bring.
Clark County Commissioners approved an environmental impact study (EIS) for the proposed airport, which would be located in the Ivanpah Valley between the las Vegas approach cities of Jean and Primm. Plans for the airport were set in motion almost 20 years ago, but flamed out during the height of the recession in 2010.
As visitors and attractions in Las Vegas continue to grow each year, Clark County Director of Aviation Rosemary Vassiliadis has expressed concern that "airspace around McCarran [International Airport] will eventually reach a maximum level for sustainable operations."
"Therefore, staff recommends commencing the processes necessary to resume the EIS for the SNSA (Southern Nevada Supplemental Airport) to continue its efforts to preserve and expand air travel efficiencies for the future," Vassiliadis wrote in a commission meeting document, citing 2017 as the busiest year in McCarran's history.
Gameplan for the Big Game
It's a matter of when — not if — Las Vegas hosts its first Super Bowl in the $1.8 billion stadium, which is expected to be completed in 2020. All six NFL stadiums built within the last 10 years have hosted, or are scheduled to host, a Super Bowl.
Lucas Oil Stadium in Indianapolis, AT&T Stadium in Arlington, MetLife Stadium in New Jersey, Levi's Stadium in Santa Clara, and U.S. Bank Stadium in Minnesota have hosted the Super Bowl since 2011. Mercedes-Benz Stadium in Atlanta is hosting this year's extravaganza in just its second season of operation. Los Angeles Stadium, currently under construction, will host the 2022 Super Bowl.
The NFL has scheduled Super Bowl locations through to the year 2024, meaning the earliest Las Vegas could host one would be the following year. Experts told the Southern Nevada Sporting Event Committee (SNSEC) this week that Las Vegas would be highly qualified to host the Super Bowl at the 70,000 seat stadium.
Earlier this year, Las Vegas — along with Miami, Los Angeles, and another as-yet-to-be-determined city –- would constitute a future four-city of regular Super Bowl hosts.
The Super Bowl attracts tourists, and lots of them. The city of Minneapolis reportedly made $300 million of hosting the game last year. Part of what makes Las Vegas an appealing destination to host the Super is its ability to accommodate that visitor volume, but McCarran is close to its threshold already, according to studies.
Infrastructure Expansion
Growth in the Las Vegas Valley isn't going unnoticed by Clark County or the city of Las Vegas.
Project Neon – a massive construction project to ease traffic in the valley by widening nearly four miles of highway near Downtown Las Vegas and the Las Vegas Strip – has been underway for nearly two years and is expected to be completed in the summer of 2019, a year before the Raiders are expected to begin play at the new Las Vegas stadium.
If the EIS ultimately leads to the construction of a new airport in the Las Vegas Valley, it likely won't be done in time for the first time Las Vegas hosts the Super Bowl.
The Las Vegas Review-Journal reported that the study will begin in early 2019 and will be completed in 2021. Though it's unclear how long construction would take to complete the airport, initial plans call for construction to take seven years.
Similar Guides On This Topic