Scientific Games Posts $200 Million Q1 Loss as It Gambles Big on Sports Betting
Posted on: May 5, 2018, 12:00h.
Last updated on: May 4, 2018, 07:18h.
Las Vegas-based Scientific Games will be praying that the United States Supreme Court strikes down PASPA when it finally delivers its ruling on Murphy vs. NCAA, the case that will decide whether individual states can legally regulate sports betting.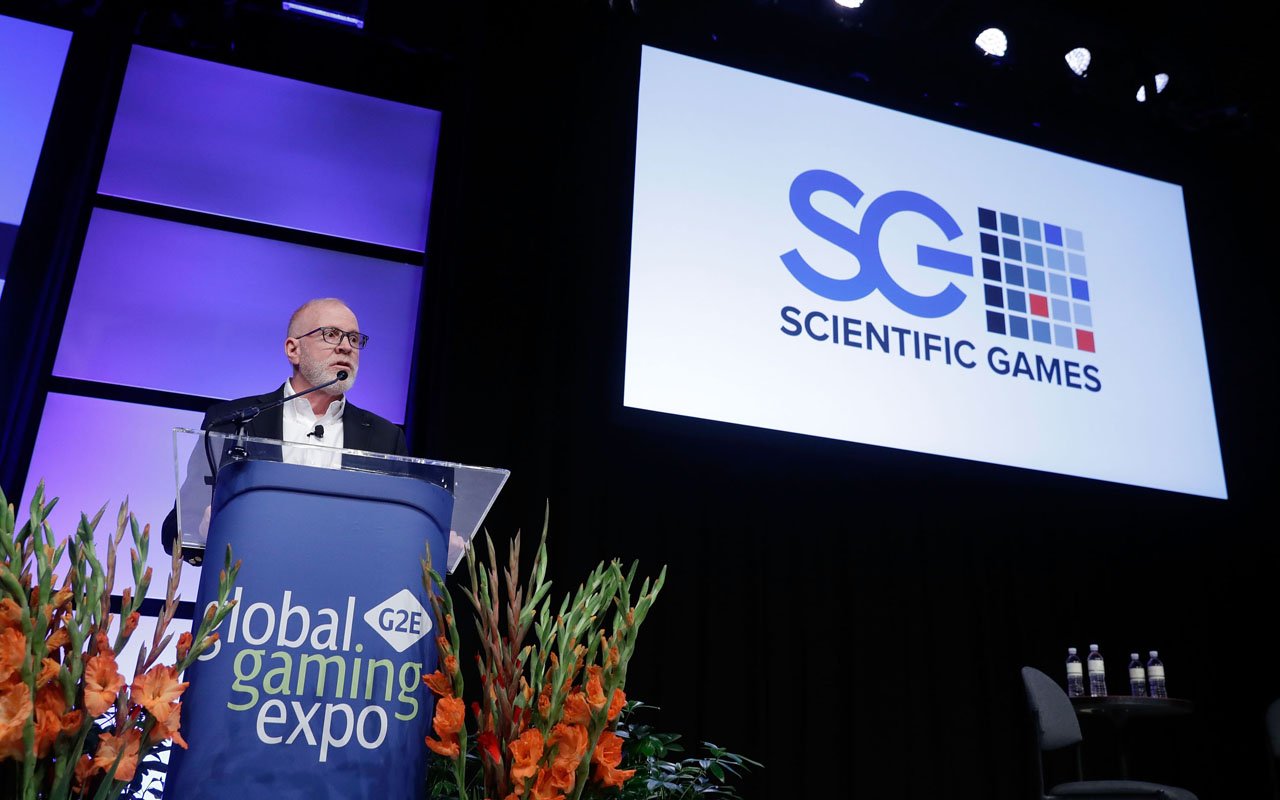 On Thursday, the casino equipment supplier and lottery provider – and now sports betting giant – reported a $201.8 million net loss, most of which was attributable to costs and interest payments related to the acquisition last year of the NYX Gaming Group.
NYX is the developer of the OpenBet sports-betting platform, which is responsible for 80 percent of sports-betting transactions in the UK, the largest and most mature regulated online sports betting market in the world.
Transformative Deal
Scientific Games completed its acquisition of NYX in January this year, a transaction it said had created a "global digital gaming and lottery powerhouse" which it hopes will dominate a future US sports betting market, if SCOTUS obliges.
The court is widely expected to strike down PASPA, the federal law that prohibits state-sanctioned sports betting in all but a small handful of states. New Jersey, whose residents have voted to approve sports betting at its racetracks and casinos, has argued that PASPA is a unconstitutional violation of its Tenth Amendment rights and SCOTUS is widely tipped to agree – although nothing is certain.
But the company's CEO Kevin Sheehan said during Thursday's earning call that it's not all about the US market and that the NYX acquisition has extended Scientific's footprint across the world.
It's All Gravy
"We have so much business, we can't even handle it at this point," he said. "That's really exciting. We're looking for more mathematicians and technology scientists and engineers from other parts of the planet so that we can get more of this business up and running. That's all without the Supreme Court ruling.
"As we've said from the beginning, we bought this wonderful business based on the metrics that it had in place on the day we bought it. This is all gravy and it could be very exciting," he said.
Despite the optimism and the 11.9 percent increase in revenue that Scientific reported for the quarter, investors recoiled from the $200 million loss. Shares prices had fallen by 3.4 percent at the close of trading in Thursday.
With a positive ruling from SCOTUS expected within the next few weeks, you can expect that stock to go through the roof.