'Rumors' of Kentucky Sports Betting Bill Demise are Exaggerated, Rep. Koenig Says
Posted on: February 2, 2020, 11:29h.
Last updated on: February 2, 2020, 12:28h.
It's been more than two weeks since a bill to legalize sports betting in Kentucky unanimously cleared a state House committee. However, the bill has yet to make it on the House floor for its next vote.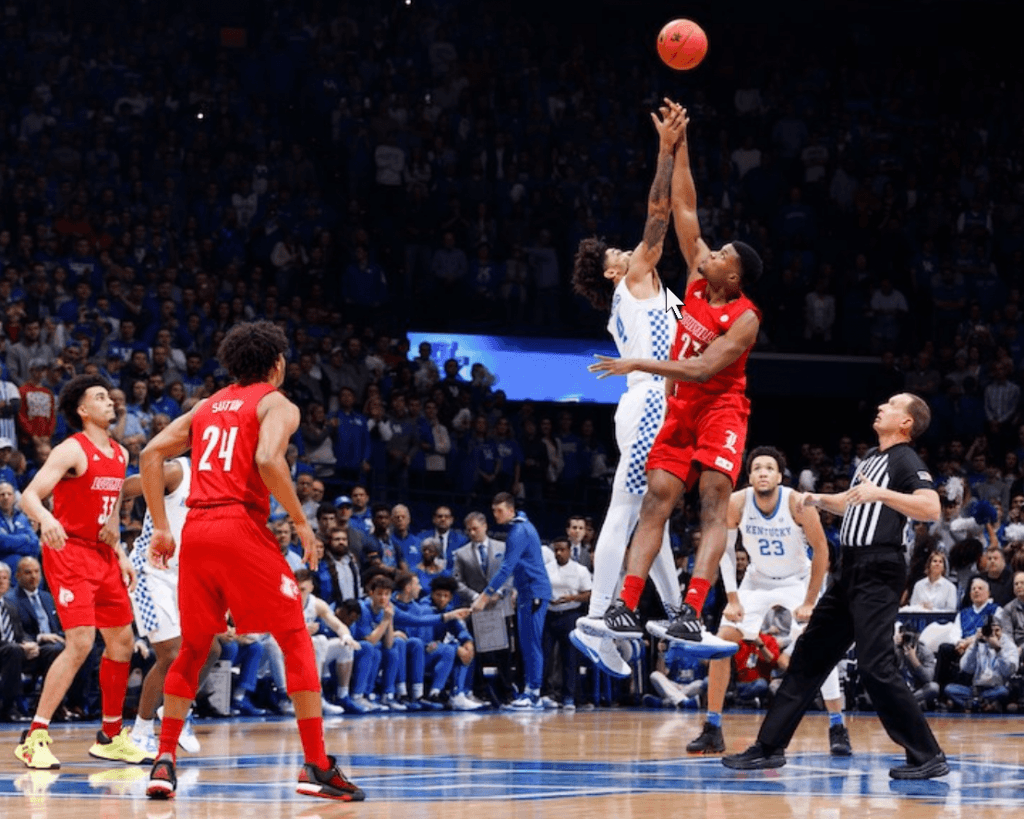 While that has led to some rumors and speculation of whether House Bill 137 has enough support to become law, the bill's primary sponsor sought to quell such talk.
The rumors of the death of HB 137 are greatly exaggerated," state Rep. Adam Koenig (R-Erlanger) told Casino.org on Friday. "Today is day 18 of a 60-day session. There is plenty of time. This is a controversial issue, and it's not unusual for such bills to move slowly as legislators consult their constituents."
Koenig sponsored a similar bill last year that also passed out of committee, but did not get a floor vote. However, since last year's session did not include passing a state budget, state law required a 60-vote majority for passage. In this session, which is a budget year, it just needs a simple majority.
Including Koenig, the bill has 38 sponsors in the House. Assuming the members of the House Licensing, Occupations, and Administrative Regulations Committee who aren't co-sponsors maintain their yes vote on the floor, that gives the bill 40 yes votes. With the House currently at 98 members because of two vacancies, that means it would only need nine more yes votes to move on to the state Senate.
It remains unknown how broad support is for the bill in the 38-member state Senate. It does have the support of state Sen. Damon Thayer (R-Georgetown), the majority floor leader. However, Senate President Robert Stivers (R-Manchester) has been more skeptical, raising concerns that the bill is like legalizing "internet casinos."
Koenig's bill allows the state's racetracks, such as Churchill Downs, along with the Kentucky Speedway, to offer both brick-and-mortar sportsbooks as well as online sports betting. For the first 18 months of the law, participation in online sports betting would first require registering in-person at the affiliated track's sportsbook.
It also legalizes and regulates online poker and daily fantasy sports.
Family Foundation Questions GOP Leadership
Those who oppose the bill say that House majority leadership is not paying attention to the rank-and-file GOP members. Republicans hold a 61-37 majority. Of HB 137's sponsors, 28 of them are Democrats.
Republicans hold a similar advantage in the Senate, where 29 of the 38 members are Republican.
"It is ironic that Kentuckians gave Republicans a majority in the KY House of Representatives, only to see them trying (to push) Democratic legislation like #SportsWagering," said Martin Cothran, a spokesman for the Family Foundation of Kentucky, in a tweet on Thursday. "That won't play well in the fall."
Expanded gaming, though, is not necessarily a Democratic issue. Last year, Republican-majority legislatures in Indiana and Tennessee, two of Kentucky's neighbors, passed sports betting legislation.
Is A New Law Necessary?
On Saturday, another Kentucky lawmaker supporting sports betting made an argument online that the General Assembly may not even need to pass a law in order to make it legal.
State Rep. Jason Nemes (R-Louisville) said he wants to see lawmakers pass the bill, and he is a co-sponsor of Koenig's bill. However, should the measure stall, he thinks businesses could be allowed to set up a "sports betting business" and be taxed at the 6 percent sales tax rate.
"This is because Kentucky has no law prohibiting sports betting," Nemer said on Twitter. "The Kentucky Constitution clearly doesn't. And I haven't found a statute that does either. Under our system, conduct isn't presumptively illegal. It is legal until a law is passed criminalizing it. There is no such law."
Some chapters of Kentucky state law do deal with unlawful betting. However, he said he thinks an argument could be made before the courts where judges rule that sports betting and fantasy sports are considered games of skill and not games of chance.