Colombia President Pressuring Gaming Regulator Boss to Resign
Posted on: April 18, 2023, 03:52h.
Last updated on: April 18, 2023, 11:22h.
Gustavo Petro, who became Colombia's president in August of last year, wants a new health care plan for the country. Anyone in a position of government power whom he believes isn't on board with that plan could meet an unexpected end to their tenure, including the head of the country's gaming regulator, Coljuegos.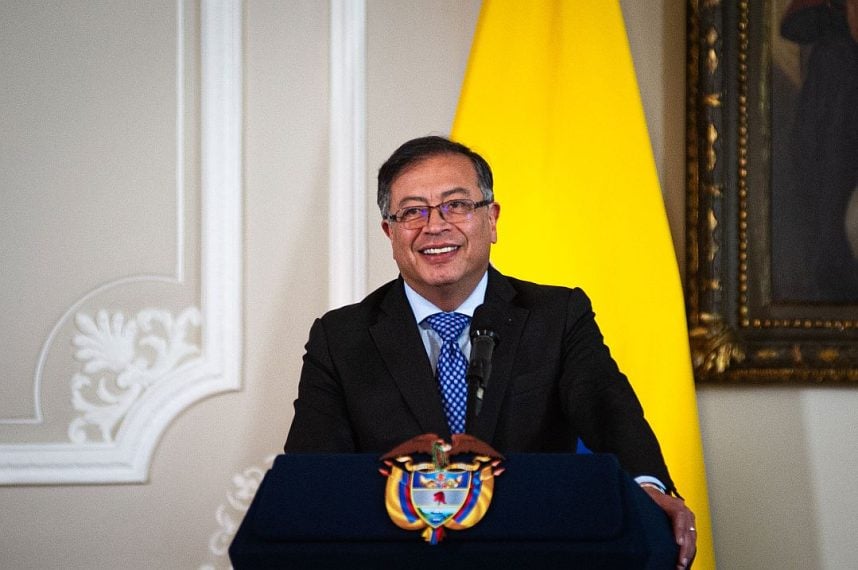 In addition to a few vice ministers of his cabinet, Petro has asked the president of Coljuegos, Roger Carrillo, to resign. It's a political move, as Carrillo is a member of the Conservative Party, which is trying to force the introduction of certain concessions in the health plan. Petro, who just made Time Magazine's list of 100 Most Influential People of 2023, is the leader of the Humane Colombia party.
The decision to request Carrillo's resignation came shortly after Colombian Conservative Party President Efrain Cepeda made statements, according to local media, regarding the reforms. He said that if the health care plan doesn't include reforms, the Conservative Party would try to block the initiative.
My Way or the Highway
The Conservative Party supported Carrillo's nomination for the presidency of Coljuegos. His experience as an economist and financial manager were viewed as key components to guiding the regulator into the future.
In his professional career, Carrillo has held numerous administrative positions, including one leading the Coljuegos Planning Advisory Office. He took over as the head of the regulator this past March after the Minister of Finance, a Petro ally and appointee, greenlighted the promotion.
Although Carrillo has been able to find solid footing in political circles, it hasn't always been that way. In 2009, he stepped down as director of Colombia's Social Security Institute following questions over money movements. He later served as a member of the Council of Bogota before joining Coljuegos.
In addition to Carrillo, Petro has asked for the resignations of two housing vice ministers (both with the Liberal Party), Felipe Arbouin and Hannibal Jose Perez. In addition, he wants Conservative Party Transport Deputy Ministers Carlos Eduardo Enriquez and Maria Constanza Garcia to step down.
Lastly, Information Technology and Communications Vice-Ministers Nohora Mercado and Sergio Octavio Valdes, both with the liberal Union Party, are now unwelcome in Petro's domain. All have voiced concerns over the health care reforms that Minister of Health Carolina Corcho, a Liberal Party member, has delivered.
Political Infighting Disrupts Colombia
It's clear that the debate around health reform in Colombia is becoming more heated. Petro is trying to exert pressure for the approval of the reforms in Congress through his requests for resignations. Some see that as an attempt to manipulate the democratic process.
At the heart of the matter is a plan to revert to a government-led system of health care that decides when and where citizens can seek treatment. It's a plan that has found overwhelming opposition among legislators and the population.
The parties accuse Corcho of ignoring 73% of their proposals, sparking division within the political ranks. Consequently, Cepeda asserted that he won't attend meetings to try to reach a consensus, since he considers the proposed framework nonsense.
The government only has nine sure votes in support of its reforms. In contrast, it has 12 potential votes against them. The debate continues in Congress today.