New Monitoring System to Look For Suspicious Sports Betting Activity
Posted on: June 6, 2015, 12:49h.
Last updated on: June 6, 2015, 12:50h.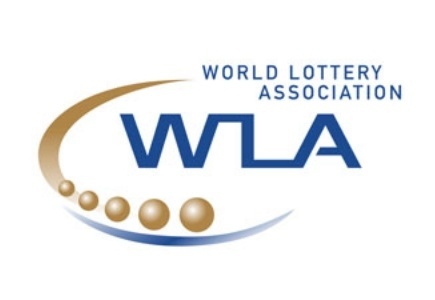 Match-fixing is one of the biggest threats to sports all over the world, as nothing about competition works unless players, officials and fans can be certain that the results are on the level.
Now, industry groups are launching a new system designed to help alert them to any suspicious betting activities that could signal a potential problem with a game or match.
New System Will Aid Communication, Issue Alerts
The new global lottery monitoring system (GLMS) has been launched by the World Lottery Association and European Lotteries. The system is being powered by Sportradar, and will allow the groups using it to communicate with each other and issue alerts about any suspicious matches.
"Both the EL and the WLA are absolutely committed to honest betting and sports integrity worldwide," said Friedrich Stickler, president of European Lotteries.
"We recognize the role we play in helping safeguard that spirit. The GLMS, powered by Sportradar, will give our members a unique, global view into betting behavior and irregular betting patterns."
Increasingly, the detection of suspicious betting activity has become a tool used to stop potential match fixing before it starts, or sniff it out and stop betting before a match begins.
If an unusual volume of betting is coming in on a contest, or if in play betting goes strongly against what a bookmaker would expect (such as more money coming in on a team or individual that is falling far behind), bets can be voided or future betting canceled.
Tennis, Soccer Appear Most Vulnerable
According to a recent report by the European Sports Security Association (ESSA), tennis appears to be the sport most often associated with suspicious betting activities.
ESSA itself has been monitoring and issuing alerts on betting patterns, and over the first three months of 2015, they issued 27 alerts for tennis matches, 17 of which were deemed suspicious after further investigation.
That accounted for more than half of all alerts. Most of the remainder were generated by soccer, with table tennis, ice hockey and snooker also having at least one suspicious betting pattern during the quarter.
According to WLA president Jean-Luc Moner-Banet, the new GLMS should help the gaming industry cooperate further with the world's top sports organizations.
"Through the GLMS we look forward to continuing our partnership with the IOC and FIFA, providing them with information on irregular betting patterns in accordance with our respective agreements," Moner-Banet said.
The operational headquarters for the GLMS will be hosted by Danske Spil, the national lottery of Denmark.
According to Sportradar CEO Carsten Koerl, their technology has already been used by many other organizations looking to detect issues with match integrity around the world.
"Our Fraud Detection System has been relied upon by sports federations for over a decade now and has recently been used by law enforcement agencies to initiate or support criminal prosecutions," Koerl said. "I am delighted to see that as well as working with them, our system will now underpin the global lottery monitoring system.
While lotteries may not seem directly related to sports betting, state lottery organizations offer sports-based betting in many nations.
In some cases, they offer lottery games based on the results of sporting events; in others, lottery agencies have a monopoly on all gambling products, including sports betting.