New Hampshire Casino Legislation Dead, But Sports Betting Bill Progresses
Posted on: May 9, 2019, 08:40h.
Last updated on: May 9, 2019, 08:40h.
The New Hampshire House of Representatives this week strongly rejected legislation to legalize two full-scale casino resorts by a vote of 289-63, but sports betting remains on the table.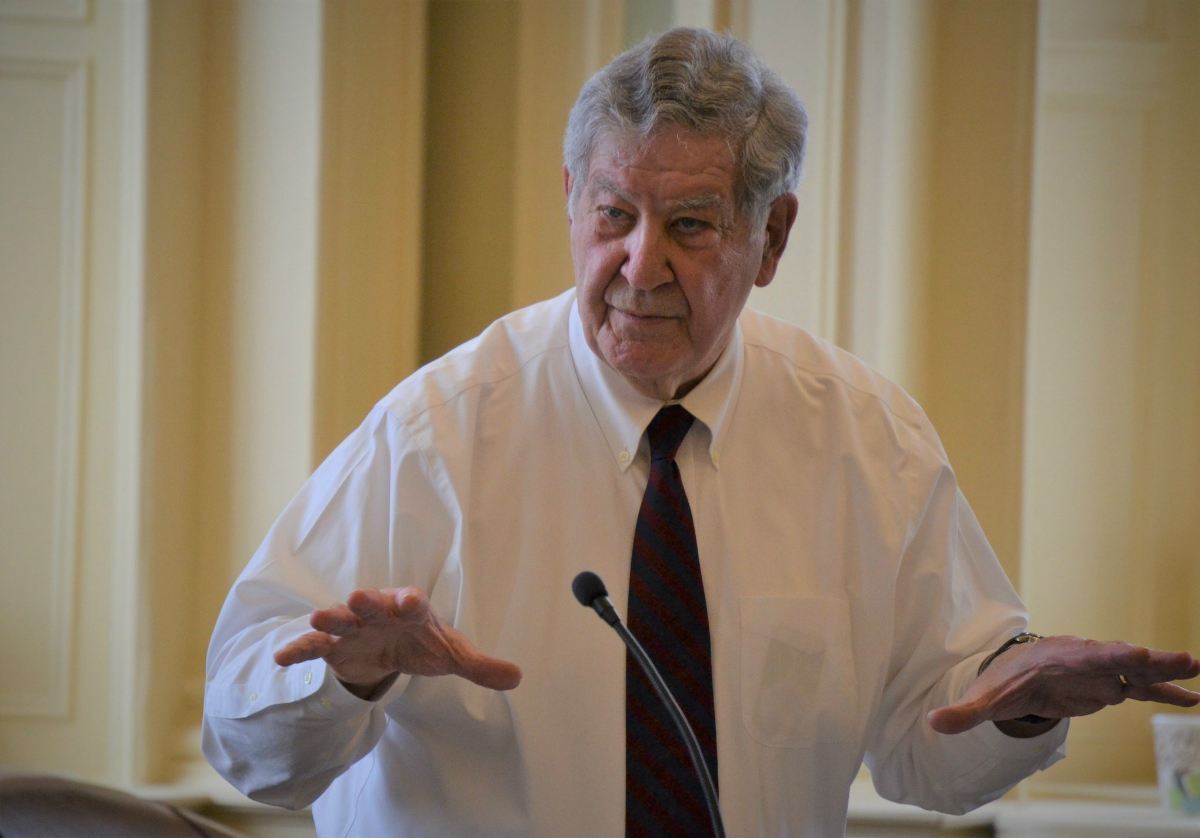 Senate Bill 310 – introduced by State Senator Lou D'Allesandro (D-Manchester) – would have authorized two casinos. The legislation projected the state would receive $60 million in upfront licensing fees, and more than $100 million in annual taxes from legalizing commercial gambling.
D'Allesandro's bill passed his Senate chamber in March by a narrow 13-11 vote. The legislation had bipartisan support. But the House not only rejected the casino measure, but additionally voted 214-139 in favor of indefinitely postponing the topic. The postponement means casino gambling cannot be considered again in 2019.    
There may have been a time when casinos made sense for New Hampshire, but that time has without a doubt come and gone," Rep. Willis Griffith (D-District 18) opined.
The Portsmouth Herald says since 1975, the New Hampshire General Court, which is the state legislature, has considered casino bills more than 50 times. The Granite State is one of just nine states that does not have a tribal or commercial casino.
Sports Betting Remains
The New Hampshire General Court isn't fully finished with gambling legislation for its 2019 session. House Bill 480 – introduced by State Rep. Timothy Lang (R-District 4) – would authorize as many as 10 sports betting facilities and mobile wagering.
The sports betting bill easily passed the House of Representatives by a vote of 269-82. This week, the legislation received the support of the Senate Ways and Means Committee.
Lang's proposal assumes the state would receive $7.5 million in associated taxes in the first full fiscal year of allowing sports betting, and $13.5 million two years later upon market maturation.
"We're not creating a new industry here. We're just bringing an illicit industry into a legalized industry," Lang stated.
State vs. DOJ
While state lawmakers wrestle with the merits of legalizing sports betting, the New Hampshire Lottery Commission (NHLC), Gov. Chris Sununu (R), and Attorney General Gordon MacDonald continue their fight against the US Department of Justice regarding the federal agency's most recent interpretation of the Wire Act.
The Justice Department Office of Legal Counsel has decided that the Wire Act bans the transmission of interstate bets for all forms of gambling. The agency's 2011 opinion said it applied only to sports betting. The modification threatens online gambling and interstate lotteries.
In a lawsuit against US Attorney General William Barr, the NHLC asks the New Hampshire US District Court to vacate the most recent DOJ Wire Act interpretation, and declare that the 2019 opinion does not apply to state-conducted lotteries.
The state argues, "The US DOJ's reversal of the 2011 Opinion … is likely to have a chilling effect on banks accepting and processing these lottery-related transactions, which can effectively shut down this sales channel. This would result in a loss of approximately $6-8 million in education funding for New Hampshire."   
The lawsuit concludes, "The 2018 Opinion also has the potential to create catastrophic consequences for lotteries across the country and to jeopardize billions of dollars in state funding for good causes that are supported by lottery activity."
Latest Casino Stocks:
Retrieving stocks data...
Retrieving stocks data...
Retrieving stocks data...
Retrieving stocks data...
Retrieving stocks data...