NCAA Against Requiring College Football Teams to Issue Injury Reports, Remains Opposed to Sports Betting
Posted on: August 8, 2019, 01:27h.
Last updated on: August 8, 2019, 09:03h.
The NCAA announced Wednesday it will not require its college football teams to submit mandatory reports each week on their players' availability for upcoming games.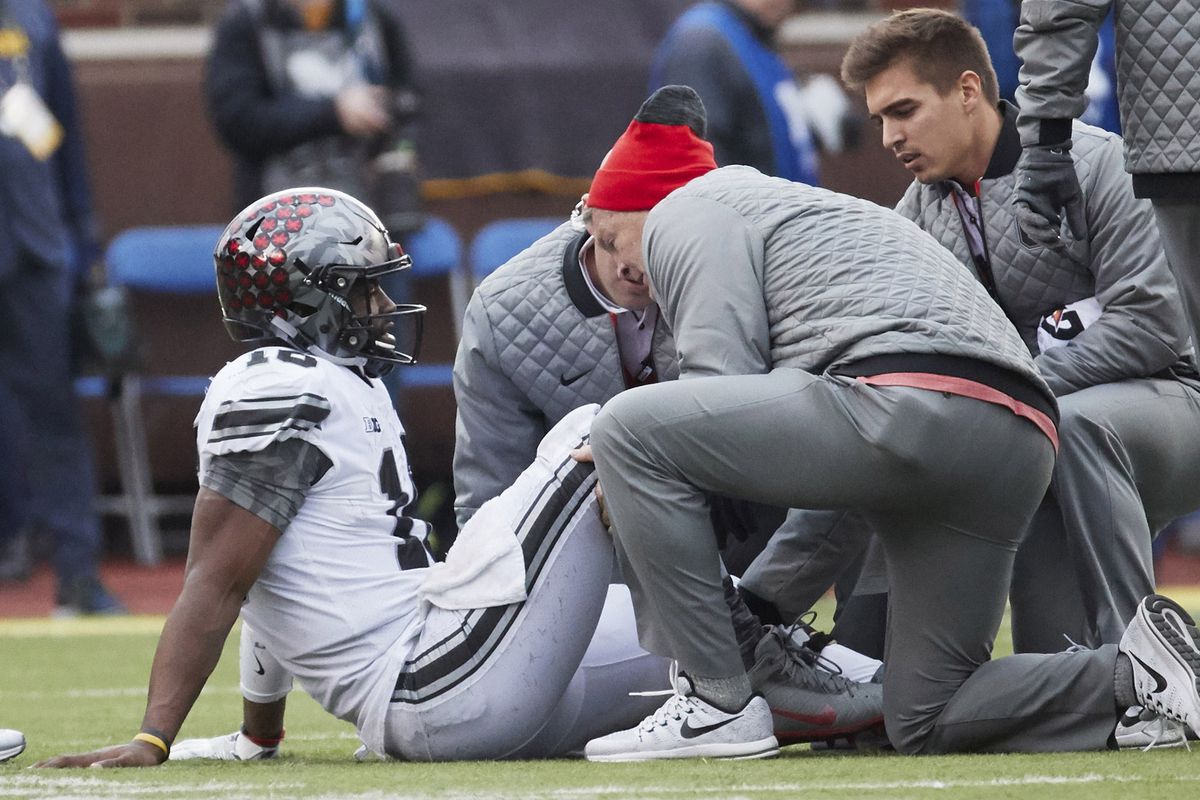 That was determined by the group's Board of Governors after a committee they set up to examine sports betting issues advised against the reporting, saying it was "not a viable option" to mandate.
"The ad hoc committee gathered thorough feedback from conference commissioners, athletics administrators, athletic trainers, and student-athletes across all three divisions about potential player availability reporting," said Ohio State University President Michael V. Drake, chairman of the Board of Governors, after Tuesday's board meeting in Indianapolis. "The membership has significant concerns about the purpose, parameters, enforcement, and effectiveness of a player availability reporting model."
The question about a college report arose after the proliferation of sports gambling across the United States last year, thanks to the US Supreme Court's decision to overturn the Professional and Amateur Sports Protection Act (PASPA). Currently, in the NCAA's Division I Football Bowl Subdivision (FBS), the highest tier of college football, reporting on injuries and suspensions will vary among the 130 FBS teams.
Utah coach Kyle Whittingham told reporters at the Utes practice Wednesday that he would not disclose a player's injuries, unless they were out for the season.
"Until the NCAA makes it mandatory that you do (an) injury report, we will never address injuries during a season," he said.
It's possible individual conferences may take up the reporting requirement on their own, but the American Football Coaches Association has encouraged that any reporting requirements be uniform across FBS.
NFL-Style Reporting
The NCAA report would have been like injury reports the NFL uses to provide credible information to the public about players who have suffered injuries. The report indicates the type of injury the player sustained, how much they practiced, and the likelihood of them playing in the next contest. Sportsbooks use the reports to set and adjust points spreads and odds accordingly.
However, even NFL teams and coaches have been known to skirt around injury reports. Last year, the league fined the Oakland Raiders $20,000 after failing to disclose properly that a player that had been listed as questionable for a road game did not travel with the team.
NCAA on Sports Betting
The professional leagues that were once vehemently opposed to expanded sports betting now have come around to accepting it, although that acceptance also comes with a price tag. League officials have lobbied states to require sportsbooks to use official league data, which they make available on a subscription basis. In addition, they've also pressed for "integrity fees," or a percentage of each bet placed on their sport.
The NCAA has not taken the same approach as it remains in opposition to sports betting, citing the amateur status of its student athletes. College officials have claimed some players who may need money may be susceptible to match-fixing schemes. They also have raised concerns about student-athlete safety, primarily if their fellow students on campus bet on their classmates and lose.
Current NCAA regulations prohibit players, coaches, athletic department staff, university officials with ties to athletics, and conference staff from placing any bets on sporting events. The one major concession the NCAA has made was agreeing to allow states where sports betting is legal to host postseason events.
On Wednesday, the Board of Governors said they have encouraged NCAA leaders, along with conferences and member colleges to provide additional resources to educate student-athletes about sports betting guidelines.
Latest Casino Stocks:
Retrieving stocks data...
Retrieving stocks data...
Retrieving stocks data...
Retrieving stocks data...
Retrieving stocks data...