March Madness Odds Favor Virginia and Villanova, 24 Million People Expected to Fill Out Brackets
Posted on: March 12, 2018, 09:00h.
Last updated on: March 12, 2018, 09:26h.
The 68-team bracket is set, but March Madness odds show that bettors believe only a handful of teams have a realistic shot at scoring the men's basketball NCAA national championship.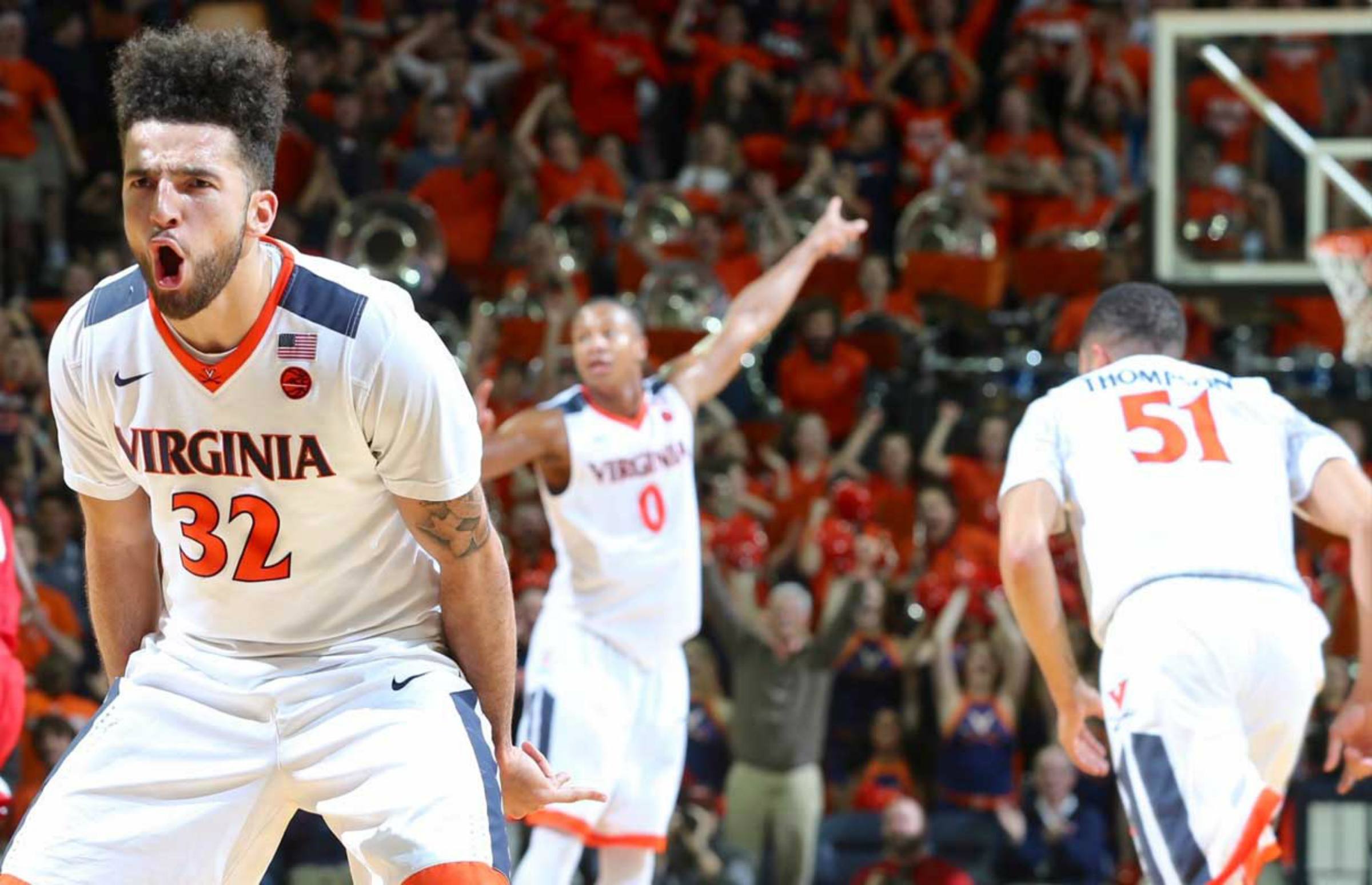 Virginia and Villanova are the two heavy favorites, and Las Vegas oddsmakers have them in a league of their own. But sportsbooks are having a difficult time deciding which team is best positioned to win the title.
MGM sportsbooks have Virginia the favorite at 4/1. After winning the ACC title over North Carolina, the 31-2 Cavaliers are the overall #1 seed in the entire tournament.
However, the NCAA tournament committee didn't do the Cavaliers any favors in the South Region.
To reach the Final Four in San Antonio, Virginia will need to emerge from a region that has four of the seven major conference champions. In addition to the Cavaliers winning the ACC, the South includes conference winners #2 Cincinnati (AAC, 30-4), #4 Arizona (Pac-12, 27-7), and Kentucky (SEC, 24-10).
The potentially difficult road to the Final Four for the #1 overall seed might be why some other sportsbooks feel 'Nova has the best chances of being the last team standing.
The Big East winners are a #1 seed (East Region) for the third time in four years. The 2015-16 NCAA National Champions are the favorites for this year's tourney at the Westgate SuperBook at 7/2.
Westgate confirmed it took multiple bets on Virginia preseason at 100/1. At those long odds, even a $10 bet would net the fortunate gambler $1,000. However, Arizona and Michigan State seem to be a worst-case scenario for the SuperBook, as those teams account for the most money wagered and most bets placed at the casino.
Rejecting the Field
Aside from Virginia and Villanova, there are only a few other teams that bettors believe have any realistic chance at cutting down nets.
Behind the Cavaliers and Wildcats, MGM's March Madness odds has Duke (7/1) ahead of #1 seeds Kansas (10/1) and Xavier (12/1). Michigan State and Cincinnati are also currently at 12/1.
After those handful of teams trailing the favorites, the line moves to 15/1 for Purdue and Arizona, then 20/1 for UNC and Michigan.
At FiveThirtyEight, statistician Nate Silver's website, Virginia has an 18 percent chance of winning the title, and Villanova has a 17 percent chance. Only five other teams have a five percent or greater chance. They are Duke (10 percent), Kansas (7 percent), Michigan State (6 percent), and UNC and Purdue (5 percent).
Big (Illegal) Money
Gambling on sports is mostly illegal in the US, but that won't stop an estimated $10 billion from being wagered on the NCAA tournament. According to the American Gaming Association, 97 percent will be bet illegally.
As for those fun office pools, when money is involved they're illegal too in 37 of 50 states. ESPN gambling writer David Purdum reports from The Mellman Group, a DC-based opinion research firm, that some 24 million people participated in a tournament pool last year, and filled out roughly 60 million brackets.
Latest Casino Stocks:
Retrieving stocks data...
Retrieving stocks data...
Retrieving stocks data...
Retrieving stocks data...
Retrieving stocks data...