NBA Gambling Rules Under Microscope as League Looks at Avoiding Gaming Pitfalls
Posted on: January 17, 2019, 12:51h.
Last updated on: January 17, 2019, 12:53h.
The NBA is making moves to eliminate the potential for any headaches or controversy as it makes a full court press on legalized sports gambling.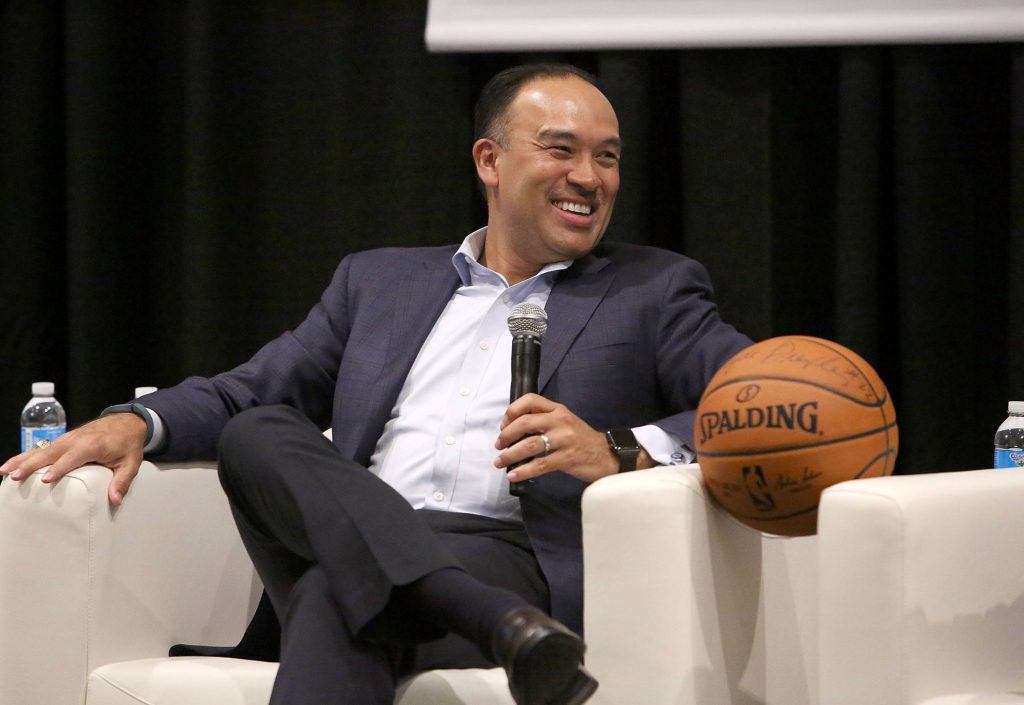 According to a report by ESPN, league officials are pouring even more resources into making sure that its gaming guidelines are strictly enforced among players, teams, and staffers.
It's all made more complicated by the fact that the NBA is doing more than simply allowing betting on its matches; the league has also partnered with the actual sports book, giving it a vested financial interest in the book maker's performance.
NBA Gaming Rules
Players, league staff, and team officials must not:
Bet on, fix, or tip any match
Advocate for others to place bets
Exercise "improper influence of manipulation"
"A lot of it has to do with education with respect to our players, with respect to our teams," NBA deputy commissioner Mark Tatum told ESPN. "We're spending a lot of time learning from the mistakes that were made and what we're seeing in sports betting in places around the world."
Staying Scandal Free
The NBA's worst nightmare in this new golden age of gaming would be a match-fixing scandal along the lines of what we're seeing in tennis right now.
It's what has been called a "tsunami of corruption," police in Europe are investigating a widespread scheme which had more than a hundred players, one of whom took part in the US Open, throw matches for cash payments.
Fortunately for the NBA, Europe is a mature betting market that has already gone through plenty of growing pains over the decades. The league is hoping to learn from organizations like the English Premier League (EPL) and avoid making some of the same mistakes.
"That really helped inform some of our thoughts on how sports betting could work in the United States," said Tatum. "We've gone to school on them. "We've actually shared a lot of information with them and have a great partnership with them."
With many of its clubs bearing sponsored gaming patches on their jerseys, heavy advertising, and betting windows in the stadiums, the EPL is deeply entrenched in sports betting. Tatum says they'll look to learn from the league when it comes to striking a balance between making money and being trustworthy.
On the Radar
Beyond educating its players and teams, the league is also taking more of a technical approach to keeping things clean.
In November, the MGM, which is the NBA's official gaming partner, signed a deal with Sportradar, Europe's leading sports data provider. The Swiss-based company already provides real-time betting statistics to the NHL, NFA, and NASCAR.
By sharing it's data and instantly distributing it among its partners, the hope is that any suspicious betting patterns can be spotted before they become an issue.
Latest Casino Stocks:
Retrieving stocks data...
Retrieving stocks data...
Retrieving stocks data...
Retrieving stocks data...
Retrieving stocks data...