NBA Commissioner Says League Not Considering Expansion, Las Vegas Dreams Delayed
Posted on: July 4, 2019, 10:03h.
Last updated on: July 23, 2019, 02:55h.
NBA Commissioner Adam Silver is in Las Vegas this week for the tipoff of the Summer League. And with the casino mecca now home to an NHL franchise and soon NFL team, the basketball boss was naturally asked whether Sin City might soon score a team in his league.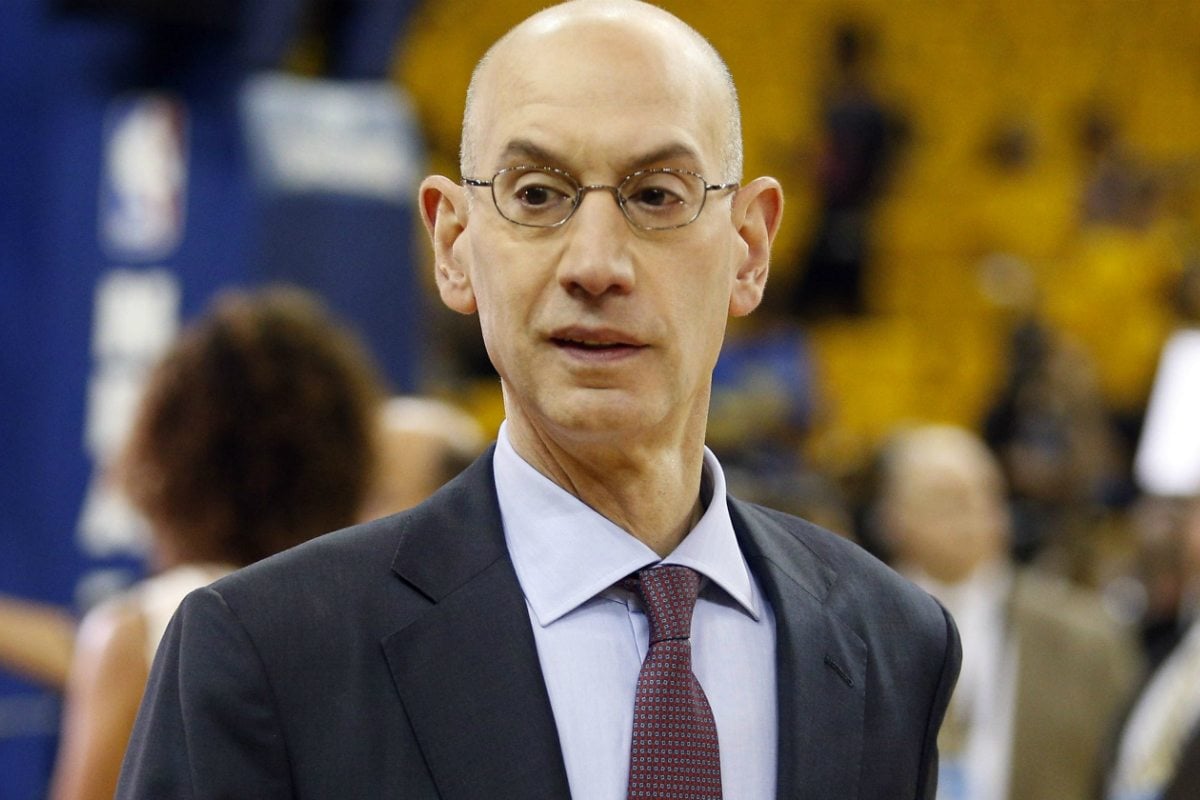 For those who want to make Las Vegas a major sports hub, the NBA doesn't have any immediate plans to expand its number of teams or relocate current franchises.
It's not on our agenda right now. Invariably, one day it will be again, but all of our attention has been focused on the performance of the existing 30 teams," Silver told the Las Vegas Review-Journal.
"There's no doubt there are a number of cities in the United States that could host NBA basketball, but we analogize it to selling equity. I think we would want to make sure at the time we expanded we felt it would help grow the entire league and not just support the NBA in that particular city," he added.
Sports Town
The NHL expanded its league for the 2017-18 season by allowing a team to call Las Vegas home. The Golden Knights exceeded all expectations in their debut year, reaching the Stanley Cup Finals. Before the first puck dropped, the team was as long as 500/1 to win the title.
The NFL, long opposed to Las Vegas due to its widespread sports betting, signed off on allowing Mark Davis to move his Raiders franchise there for the 2020-21 season. A $1.8 billion domed stadium just west of the Strip and I-15 is more than halfway finished.
The Supreme Court's May 2018 repeal of the federal sports betting ban that had outlawed the activity everywhere but Nevada has led to the "big four" (NFL, MLB, NBA, and NHL) to better embrace the gaming industry. It's also removed negative connotations among league officials and owners in foregoing consideration of playing their games in Las Vegas.
MGM Resorts CEO Jim Murren – whose company partially owns the T-Mobile Arena, as well as the WNBA Las Vegas Aces – said last year an NBA team makes sense for the city.
"I would think it would be highly plausible that an NBA team would like to relocate to what's becoming one of the sports capitals of the US," Murren opined. "I frankly think it will happen. It's a pretty fun place to watch sports."
MLB Rumors
There's been speculation that Caesars Entertainment was shopping its Rio casino, and even considering demolishing the off-Strip property in order to make way for an MLB ballpark.
Vital Vegas' Scott Roeben broke the news last fall. Casino.org heard of rumblings this week that Caesars had a deal in place for the Rio prior to the company's agreement to be acquired by Eldorado Resorts.
MLB Commissioner Rob Manfred has stated that Las Vegas is high on the league's list of potential expansion cities.
Similar Guides On This Topic