Mississippi Bill Would Legalize Mobile Wagering, while New York Sports Betting Regs Say No to Online
Posted on: January 27, 2019, 05:23h.
Last updated on: January 27, 2019, 05:23h.
Six months after it became legal to offer sports betting in Mississippi, at least one lawmaker is prepared to admit the state made a mistake when it drew up its regulations.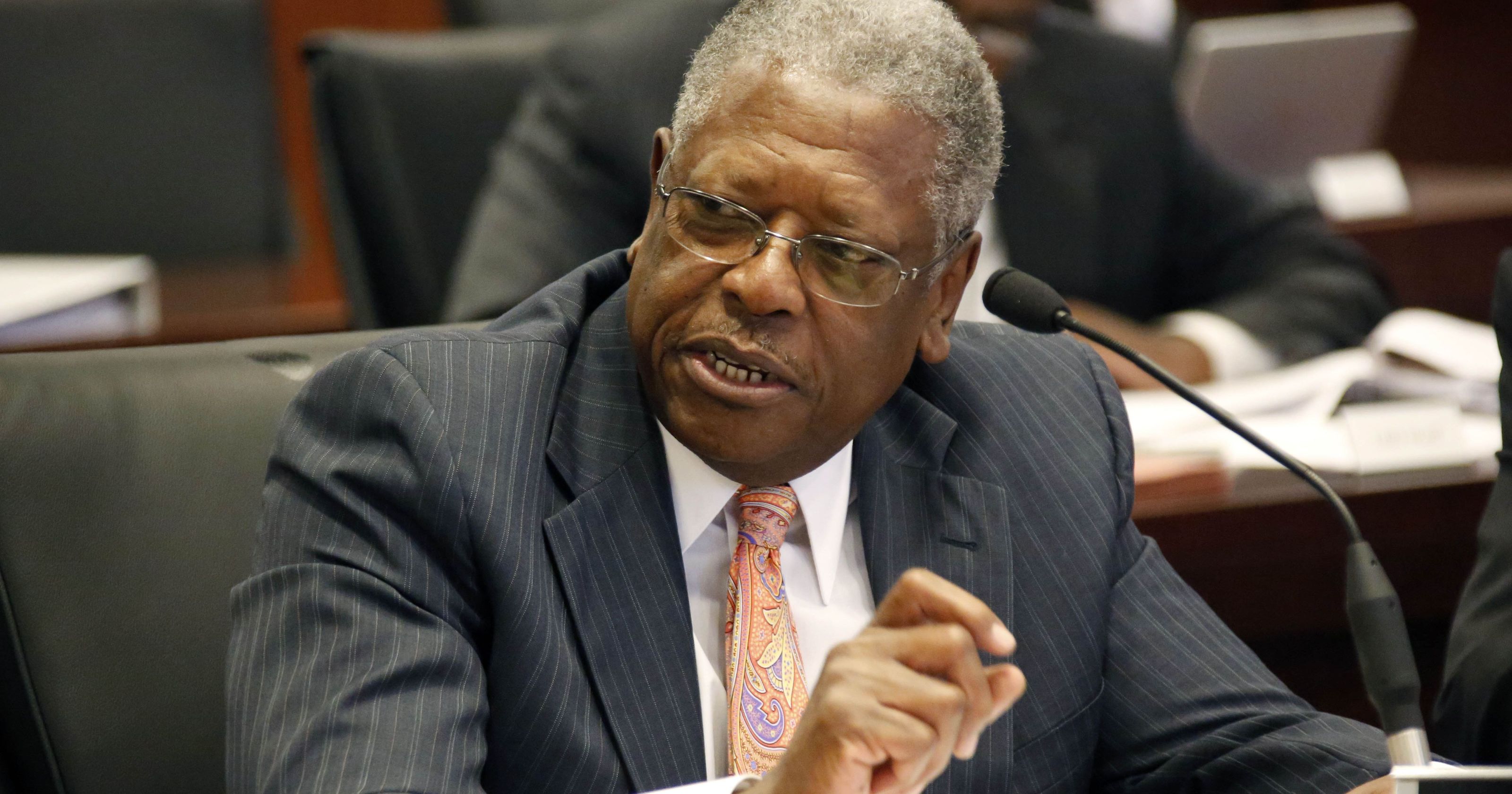 Sen. Willie Simmons (D-Cleveland) has introduced the Gaming Control Act, which would legalize full-fledged mobile sports betting in Mississippi.
Unlike New Jersey, Mississippi chose not to approve full-scale mobile wagering last year. Bettors in the Magnolia State can use their phones to gamble but only when they are inside a physical casino location.
Sports betting has been going from strength to strength in New Jersey, and most of the action is online. Figures from December show New Jersyans are wagering nearly twice as much money online as in physical casinos and those figures are likely to grow.
Mississippi posted underwhelming figures for October and November at a time when New Jersey was breaking records thanks to its digital segment.
Mississippi Learning
Simmons' bill seeks to address the balance by redefining the definition of a betting "platform" as it pertains to sports betting regulation.
'Platform' means a person or entity that operates a sports pool or race book over the Internet, including on websites and mobile devices, on behalf of the holder of a gaming license," reads the bill. "Notwithstanding any provision of law to the contrary, a platform may determine whether to accept or reject wagers, determine the results of wagers, and payout winning wagers."
New York Regs Finally Show Up
Meanwhile, it seems lawmakers in New York State are in danger of making the same error as Mississippi. The state's long awaited sports betting regulations have finally surfaced, which will pave the way for the state's four upstate casinos to open sports books later this year.
The regulations will allow the casinos to have betting kiosks on site in addition to sports books but there is no mention of online or mobile wagering. As it stands, the rules only authorize in-person retail betting.
New York voters legalized sports betting in 2013 when they authorized the four commercial casinos via public referendum. With the US Supreme Court's rejection of the federal ban last May, all the state needed was a framework of regulation to be drawn up by the New York State Gaming Commission.
Room for Maneuver?
It's likely Governor Andrew Cuomo put the new rules on hold to avoid any kind of controversy before his bid for reelection in November. Having won his new term, the Cuomo was content for regulators to proceed.
The regulations will now undergo a 60-day comment period, during which time the question of online betting will at least be raised.
Failing that, there is likely to be legislation introduced this year in Albany that will advocate online betting, as well as authorizing wagering at the state's racetracks and possibly elsewhere. But since this would require another constitutional amendment via public referendum, it will take a long time to implement, even if the legislation is successful — still a big "if."
The New York sports betting market has the potential to be twice as big that of Las Vegas, but that's provided all potential stakeholders participate — and that seems to be a long way off.
Latest Casino Stocks:
Retrieving stocks data...
Retrieving stocks data...
Retrieving stocks data...
Retrieving stocks data...
Retrieving stocks data...