MGM Resorts Pushes Forward on Connecticut Casino, Asks Bridgeport Locals for Support
Posted on: October 23, 2017, 03:00h.
Last updated on: October 23, 2017, 03:24h.
MGM Resorts is aiding in the Springfield, Massachusetts, revitalization process by way of its $960 million investment in constructing an integrated casino resort that will create thousands of jobs and generate new wealth for the local area.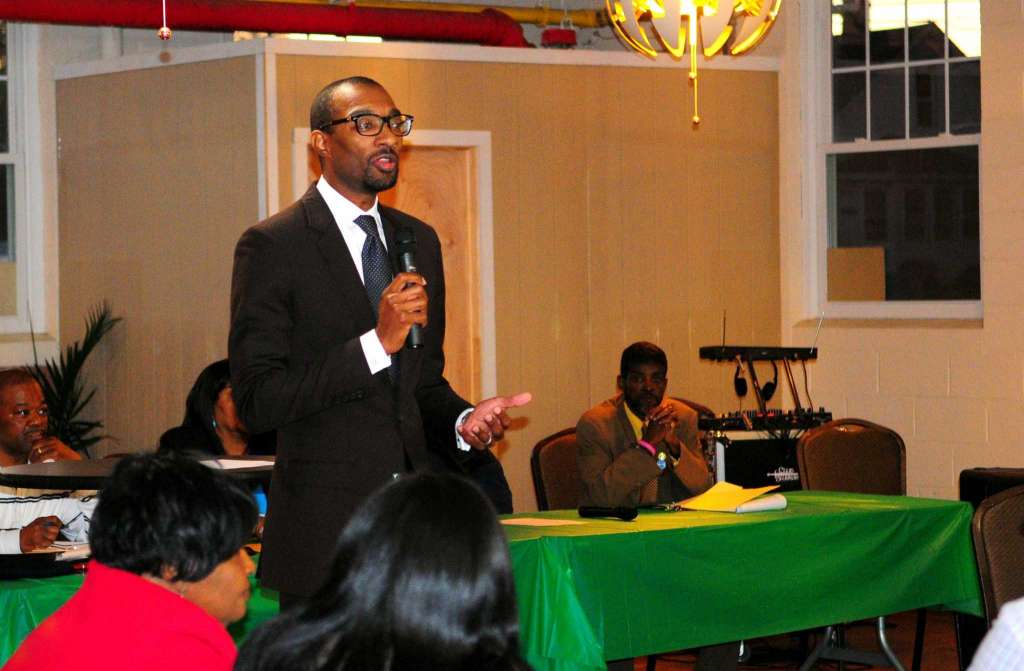 And this week, MGM revealed that it's also still willing to lend support to another town in desperate need of investment: Bridgeport, Connecticut.
MGM Senior VP of Legal Counsel Uri Clinton, described by the Connecticut Post as a "sharp dressed, smooth talker," met with locals over the weekend in the East End for a forum on the project. Clinton told residents the casino would help revitalize the struggling community through jobs for minorities, property tax relief, and education and philanthropic commitments.
"MGM, a Fortune 300 company, knows Bridgeport is not invisible," Clinton said speaking to some's belief that the city is being forgotten by state lawmakers. "I'm not trying to convince you gaming is the answer. But Bridgeport's not invisible and it deserves this type of investment."
Critics believe MGM's $675 million casino proposal for Bridgeport's East End is simply a bluff in response to Connecticut lawmakers allowing the state's two tribal groups to jointly build a satellite gaming venue on off-reservation land in East Windsor. MGM has filed legal action against Connecticut on grounds that the satellite facility, which is just 13 miles south across the state border from its MGM Springfield, was awarded to the Mashantucket and Mohegan Sun tribes free of a competitive bidding process.
Legal Process Continues
Appeals courts have repeatedly sided with Connecticut, the final verdict coming last month when the 2nd US Circuit Court of Appeals rejected MGM's argument that the state was violating its own constitution by essentially expanding gambling without voter consent.
While it seemed like that was the final straw for the odds of MGM Bridgeport potentially ever moving forward, the Nevada conglomerate apparently isn't ready to fold. Clinton, who's been in Connecticut for months leading the opposition to the East Windsor site, believes the Bridgeport casino can break ground quickly should the Mashantucket and Mohegan Sun people allow the state to authorize the commercial resort.
But the chances of that happening are slim to none, as the Native American groups have declared that if the state violates their gaming compacts, they will immediately stop sending in revenue-sharing checks. That would cost government coffers around $250 million a year.
MGM Motive
The two Connecticut tribes aren't likely to give their blessing to MGM Resorts, a company it's been bitterly battling in courts for months.
The reason MGM continues to spend money parading Clinton around The Constitution State is perhaps to persuade the US Bureau of Indian Affairs (BIA) into blocking the East Windsor site approval. Before the Mashantucket and Mohegan people can open a gaming facility, they'll need the BIA to take the land into federal trust.
Last summer, the BIA opined it saw no reason that it wouldn't approve the application. For land to be taken into trust, tribes must demonstrate that they have historical ties to the newly acquired acreage, and that the property being deemed sovereign would enhance the Native American group.
Similar Guides On This Topic