MGM Resorts' Jim Murren Says Sands Hasn't Been Loyal to Osaka, as Casino Giants Battle for License
Posted on: June 4, 2019, 12:34h.
Last updated on: June 4, 2019, 12:34h.
MGM Resorts boss Jim Murren admits opening an integrated casino in Osaka by 2025 will be difficult, but he believes his company can get the job done in time for Japan's hosting of the World Expo.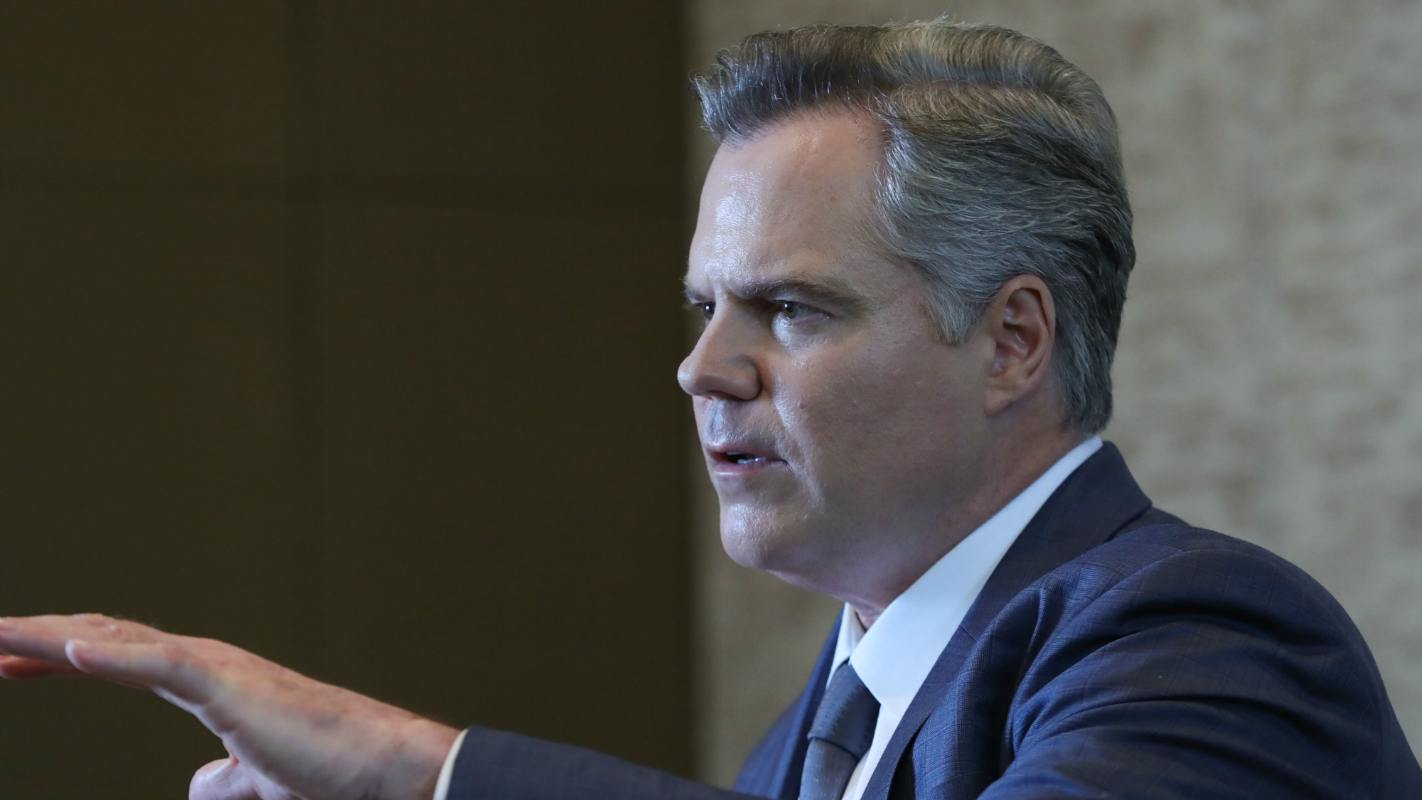 The casino CEO's comments came last Friday in New York City at the 35th Annual Bernstein Strategic Decisions Conference. MGM and Las Vegas Sands are considered the frontrunners for two of the three forthcoming integrated resort (IR) licenses in Japan, and both companies are focused on Osaka.
Earlier in the week, Las Vegas Sands President Robert Goldstein said his company is fully committed to Osaka. When asked about his competitor, Murren responded, "I did see that Rob made that news. I'm going to welcome him to Osaka. He was not loyal to that city up until that point, so good to have him there."
Japan has delayed releasing its commercial casino regulations and formation of its gaming commission until after the country's summer elections.
2025 Target Date
Sands and MGM Resorts aren't the only two casino operators interested in Osaka. The preferred destination for an IR, the city garnered interest from seven entities in its early request for concept (RFC) period.
While Osaka officials didn't explicitly identify the casino companies, those in attendance at the Japan IR Expo held last month in Osaka included – in addition to Sands and MGM – Wynn Resorts, Melco Resorts, Galaxy Entertainment, and Genting Group.
Murren believes Osaka will be the first city approved for one of the casino resorts. The casino operator has partnered with Japanese financial services firm Orix for the multibillion-dollar development.
The Osaka prefecture wants the casino resort open in time for its hosting of the 2025 World Expo. During his chat with Bernstein, Murren said, "Once the award is made at the Osaka level, whoever is fortunate enough to win – and it's going to be incredibly competitive – and I would put Sands up against anyone as a worthy competitor. But whoever wins has their work cut out for them."
"The goal is to try to get the IR open for the World Expo in 2025," Murren continued. "It requires surgical precision, but it's certainly not impossible."
Must Win Twice
Along with expressing his company's continued focus on Osaka, Murren revealed some of the bidding specifics – as he understands them at this juncture. The CEO said casino bids will need to first garner the approval on the prefecture level, and then the national level.
You have to win twice in Japan," Murren detailed. "There will only be three in Japan, which makes this so provocative and interesting for companies like ourselves and our worthy competitors.
Osaka's preliminary IR regulations say the winning bid must come from a company capable of investing $8.5 billion. The total resort must measure at least 3.2 million square feet, and the gaming space is not to exceed three percent.
Similar Guides On This Topic