MGM Releases Las Vegas Shooter Video to Prove Stephen Paddock Acted 'Normal'
Posted on: March 23, 2018, 04:00h.
Last updated on: March 23, 2018, 03:57h.
MGM Resorts says Las Vegas shooter Stephen Paddock acted "normal" in the days leading up to the October 1 mass shooting that killed 58 people at an outdoor country music concert on the Strip.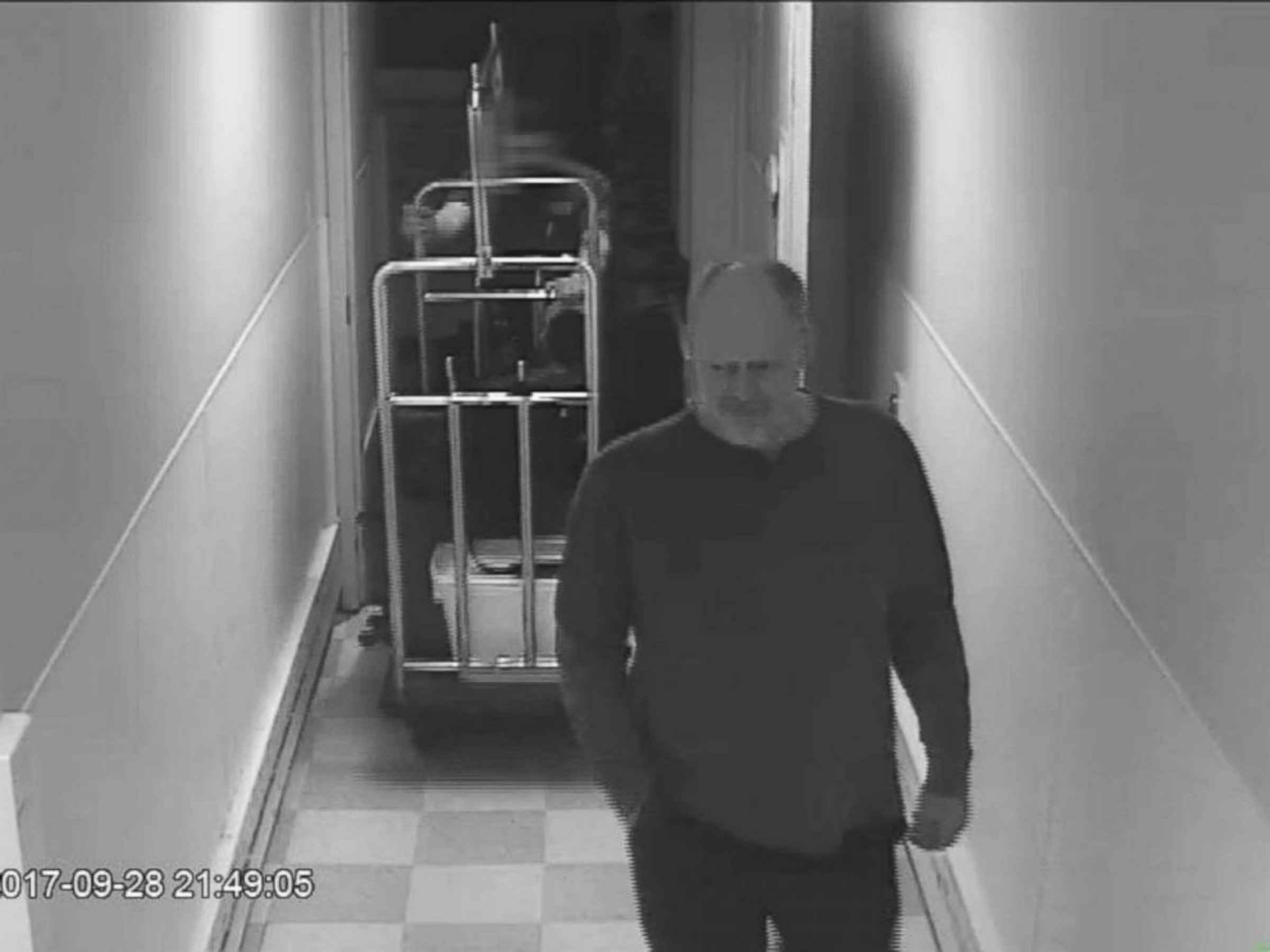 More than an hour of surveillance video from Mandalay Bay was released this week by the casino company in hopes of persuading a skeptical public that MGM Resorts failed to detect and intervene a madman from setting up a firing perch in his 32nd-floor suite.
At 10:05 pm local time on the night of October 1, Paddock began shooting from his broken windows down on the Route 91 Harvest music festival below. The gunman fired over 1,100 bullets with semi-automatic rifles equipped with bump stocks for ten minutes before committing suicide.
Law enforcement officers found 24 firearms inside the hotel room, and a large quantity of remaining ammunition.
In the surveillance, Paddock is seen checking into Mandalay Bay on September 25 at the VIP front desk with what appears to be only a computer bag.
However, later that day, Paddock pulls up to the valet in a minivan and is assisted by a bellman who unloads several large trunks onto a cart. The two use a service elevator to transport the items to the 32nd floor.
Surveillance shows Paddock entering the resort with more luggage in the subsequent days.
Along with the 58 people who lost their lives, the deadliest mass shooting in modern US history injured a total of 851, with 422 hit by a bullet. Paddock's motive remains unknown.
MGM on Defensive
MGM Resorts says the surveillance video displays no anomalies in Stephen Paddock's behavior. Known for playing high-stakes video poker, Paddock was a Las Vegas regular and valued customer at multiple Strip properties.
"In interest of providing greater context around Stephen Paddock's actions in the days leading up to October 1, MGM Resorts has released these security videos," the company said in a statement.
"As the security footage demonstrates, Stephen Paddock gave no indication of what he planned to do and his interactions with staff and overall behavior were all normal," MGM declared.
The statement concluded, "MGM and Mandalay Bay could not reasonably foresee that a long-time guest with no known history of threats or violence and behaving in a manner that appeared outwardly normal, would carry out such an inexplicably evil, violent and deadly act."
New Normal
MGM critics feel that casino security should have investigated why a single occupant was bringing so much luggage into his hotel room.
Larry Barton, a former FBI Academy and US Marshals Service instructor, opined last week that Metro Police was inadequately trained to respond to such an event. The security and crisis management expert also questioned how well casino staff and security personnel are trained.
"Ammo is heavy," Barton said of Paddock's luggage. "If you lost someone in that tragedy, or you or someone you care about was wounded, you'd have a question about that service elevator and whether a guest should be able to use it."
Barton added that Las Vegas must remain on high alert, because there are unfortunately more Stephen Paddock's out there. "These are not going away," he declared.
Similar Guides On This Topic