Las Vegas Sands Founder Sheldon Adelson Wants to Build More in Macau
Posted on: March 14, 2018, 05:00h.
Last updated on: March 14, 2018, 04:49h.
Sheldon Adelson's Las Vegas Sands already controls about 35 percent of Macau's available four and five-star hotel rooms, but the billionaire still isn't content and is reportedly looking to expand his company's presence.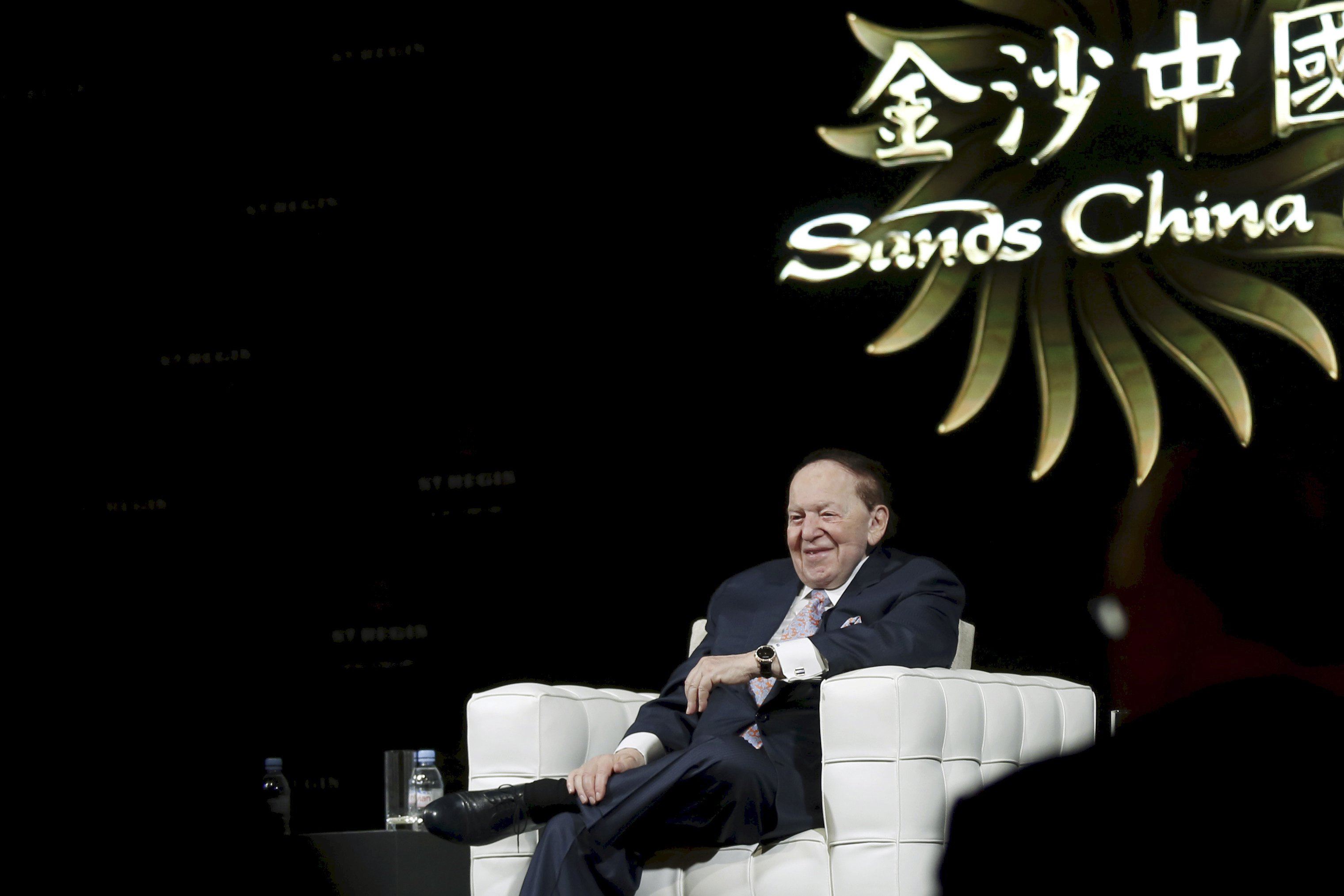 Chatting last week in Las Vegas at the 2018 JP Morgan Gaming, Lodging, Restaurant and Leisure Management Access Forum, Sands Senior Vice President of Investor Relations Dan Briggs said his boss remains bullish on Macau. The annual forum is a series of "fireside chats" with key executives in the aforementioned industries.
"If the chairman were here, he would be talking about building a lot more in Macau," Briggs said during the interview that focused on China's gaming enclave. "Macau is just getting started, and this business can be even bigger."
Sands owns five casino resorts in Macau, plus Cotai Expo, a convention and exhibition facility.
Briggs added, "Macau is really enjoying tremendous growth in the mass business, and that is driven by a number of factors. Greater transportation infrastructure, more hotel inventory, as well as a great propensity for people traveling who have more money in their pockets."
After three years of gross gaming revenue declines in the wake of Chinese President Xi Jinping's crackdown on VIP junket groups, casinos rebounded in 2017 with a 19 percent surge to $33.2 billion. And that has fueled new investments.   
Room to Grow
Las Vegas Sands, which operates in Macau as Sands China, announced last fall that it would spend $1.1 billion to overhaul its Cotai Central resort into a British-themed complex appropriately named The Londoner. The company revealed that same month that it would be building a 295-room tower at the property's Four Seasons Hotel.
"While we have invested over $13 billion in Macau since 2002 … we see tremendous future opportunity in the market as it continues to grow and evolve," Adelson said in October.
Once those projects are finished, Briggs says Sands would like to build new properties. Briggs opined that in order for Macau to grow, government regulators must allow the enclave's casinos to add rooms and construct new resorts.
"We would like to build more hotel inventory besides what we have already," Briggs declared. "We will see if we get permission. We don't have permission today."
Cash and Spend
Last week, Las Vegas Sands entered into a contract to sell its Bethlehem, Pennsylvania, casino to a tribal gaming company based in Alabama. Briggs said during his chat that the proceeds from the $1.3 billion acquisition would allow the company to "potentially recycle some capital back into Asia."
The doesn't necessarily mean Macau. Instead, Sands might be freeing up some capital in preparation of Japan's liberation of commercial gambling in the coming months.
Nearly all major casino operators are anxiously awaiting the country's regulatory bill that will dictate everything from the number of integrated resorts authorized, to the tax rate imposed on the gaming floors.
Sands and MGM Resorts are thought to be the two frontrunners to receive a casino license. Adelson has stated that the company would spend between $5 billion and $10 billion if welcomed in Japan.
Similar Guides On This Topic