Las Vegas Sands Considering South Korea, Japan, Company Reports Strong Earnings
Posted on: April 26, 2018, 09:00h.
Last updated on: April 26, 2018, 09:03h.
Las Vegas Sands, the world's largest casino operator in terms of revenue, is looking to expand its empire. Company founder Sheldon Adelson revealed during an earnings call this week that South Korea and Japan have emerged as two preferred destinations.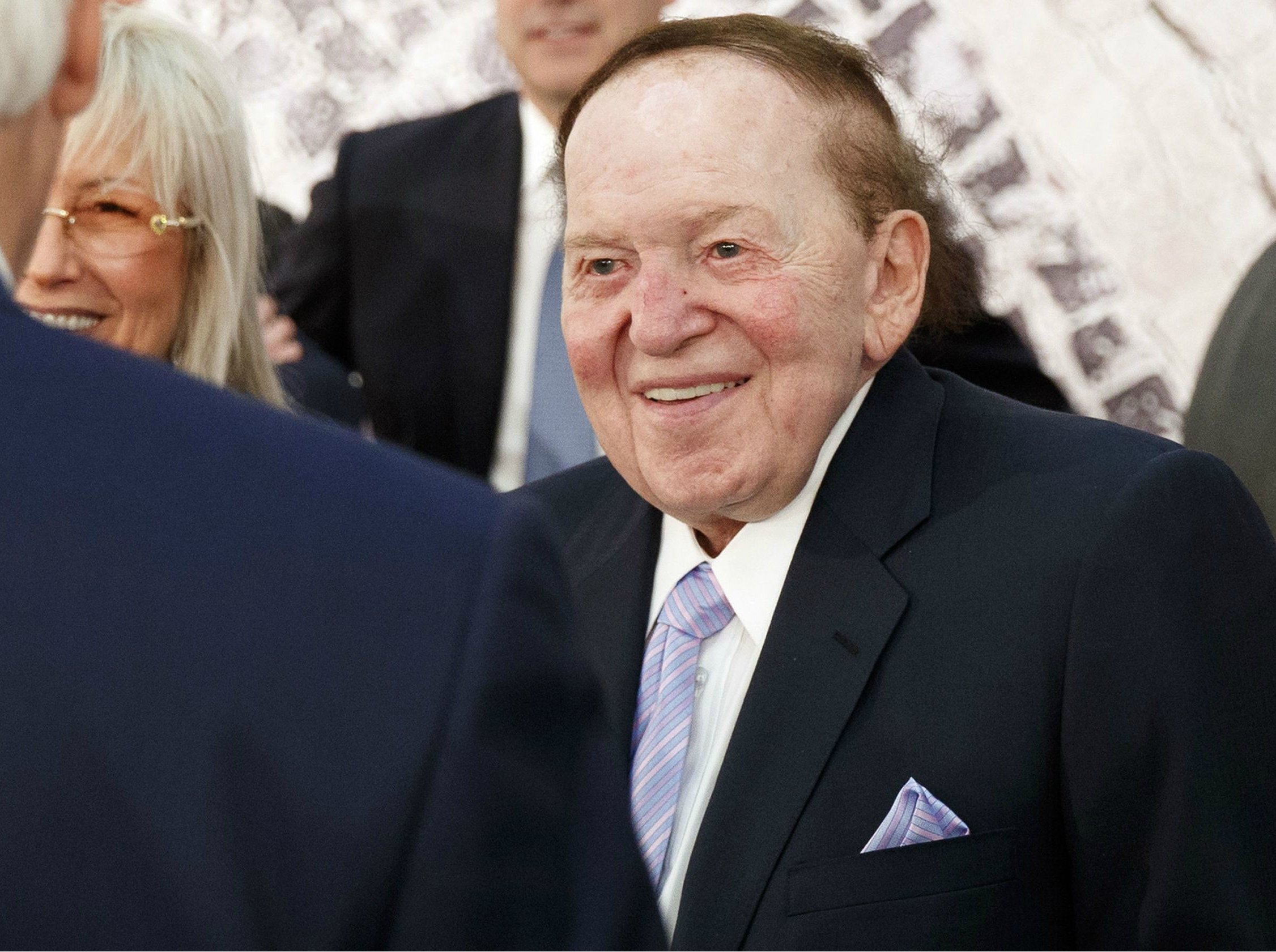 Sands, like nearly every other major casino company, is anxiously awaiting Japan's unveiling of its integrated resorts (IR) bill that will authorize casinos. The country's legislature is expected to issue its regulatory measure on Friday, but previous purported release dates have been missed.
During an investors conference on Wednesday, Adelson explained, "Maybe it'll be this Friday that they submit the IR bill, but then again, you hear other people say that it's postponed for a week or two. But something that I heard from somebody in Korea was a little more encouraging."
"They are thinking about making another location (casino) outside of Seoul, a Korean national's casino in an integrated resort. We think we're number one in that line, and Korea could be real," the billionaire declared.
South Korea is presently home to just one casino, Kangwon Land, that is permitted to accept bets from residents.
Adelson additionally said Brazil remains on the radar, and in the coming years hopes to be building a casino in one of the three locales (Japan, South Korea, or Brazil).
Still Focused on Japan
Despite revealing his interest in potentially developing a casino resort in South Korea, Adelson says the company remains committed to Japan, should the regulatory IR bill produce favorable conditions for investment.
Adelson believes Las Vegas Sands has the best odds of landing one of the coveted licenses. Analysts agree, with investment research firm Morningstar saying Sands and MGM Resorts are the two frontrunners.
Though originally expected to only authorize two IR properties, rumors have surfaced that Japan's National Diet is considering a third venue, meaning other likely bidders including Melco and Wynn Resorts, Galaxy and Caesars Entertainment, and Hard Rock could still land a permit in the Land of the Rising sun.
"We've got the best chance of getting the first choice," Adelson opined. "We've been lobbying … for better part of 10 years for Japan. And now it looks like it's coming to fruition."
Earnings Strong
Las Vegas Sands investors were treated to a robust first quarter in 2018, as profits rose $1.04 per share, far ahead of the analysts' consensus expectation of 85 cents. Sales increased 17 percent to $3.58 billion.
Sands' Macau properties were most responsible for the strong three-month report. Earnings before interest, taxes, depreciation, and amortization (EBITDA) surged 26 percent to $789 million. The company's Marina Bay Sands property in Singapore also performed exceedingly well, with EBITDA there up almost 50 percent.
Las Vegas operations climbed 15.6 percent to EBITDA of $141 million.
In addition to expanding to new countries, Adelson wants to increase Sands' presence in Macau. The casino tycoon worth an estimated $40 billion said the company plans to double its junket VIP room footprint in the next year.
Similar Guides On This Topic