Las Vegas Hub McCarran International Airport Sets Passenger Record in 2017
Posted on: January 23, 2018, 01:00h.
Last updated on: January 23, 2018, 10:04h.
McCarran International Airport served more passengers in 2017 than any other year in its nearly seven-decade history.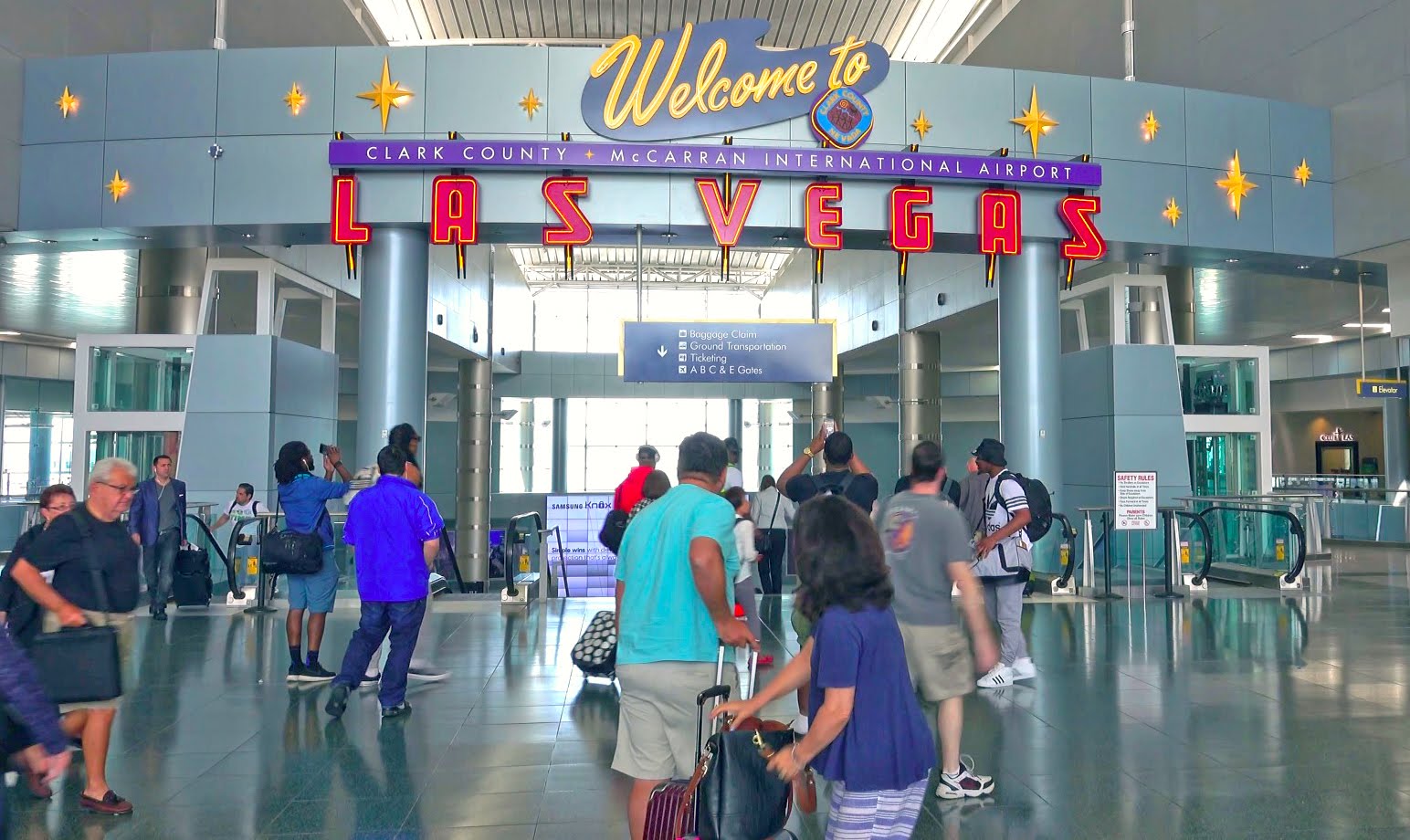 The Clark County Department of Aviation reports this week that the Las Vegas airport welcomed 48.5 million arriving and departing passengers last year, topping the previous all-time record of 47.7 million passengers set a decade ago in 2007. The 48.5 million volume marks a 2.2 percent gain on 2016 when the airport accommodated 47.4 million travelers.
Department of Aviation Director Rosemary Vassiliadis said in a statement that the airport "is a nearly $30 billion economic engine and our passenger numbers serve as an indicator of the economic health and well-being of Southern Nevada."
For Nevada casinos, the increase in air passengers hasn't necessarily meant similar gains on the gaming floor. Though Clark County casinos are up 2.4 percent through November 2017 (December revenue hasn't yet been revealed), on the Strip, gaming is up only 1.5 percent.
And those numbers might slightly decline as gaming has suffered in the immediate months following the October 1 Las Vegas shooting. The Strip saw gaming revenue plummet more than six percent in both October and November.
Ready for Takeoff
Gaming and hospitality experts do not feel the Mandalay Bay shooting will have a long-term impact on Las Vegas tourism. McCarran International Airport data for December might prove that belief.
More than 3.8 million passengers came through McCarran last month, which represents a 3.3 percent gain on 2016. Domestic visitors increased nearly three percent, while international passenger traffic grew 5.4 percent.
The latter is important, as some casino executives, including Caesars CEO Mark Frissora, voiced concerns that Asian demographics might stay away from Las Vegas for several months out of respect for the 58 lives lost. Instead, McCarran capped off its record year with a strong December.
"It's always exciting to see record numbers, but I feel this one is rather special for our entire community," Vassiliadis stated. "This new record is a clear sign of recovery, and it shows that the appeal of Las Vegas remains strong."
Southwest was responsible for the most passengers with 18 million. American was next at 4.6 million.
While air travel in and out of Las Vegas set a new high, overall visitor volume did not. Earlier this month, the Las Vegas Convention and Visitors Authority reported 42.2 million people ventured to Las Vegas last year, just missing out on the 2016 record of 42.9 million visitors.
Sky's the Limit
Morgan Stanley predicts Las Vegas gaming revenues will rise over the next few years, but only at a rate in the low single digits. However, that doesn't mean earnings for casino operators will mimic such lethargic growth.
According to the recently unveiled Nevada Gaming Abstract, Strip casinos saw net incomes surge 191.4 percent between July 1, 2016, and June 30, 2017. The report takes into account not only gaming revenue, but hotel occupancy and rates, food and beverage sales, entertainment income, and more.
An increase in room occupancy and average nightly rates fueled the income jump, with Clark County casino resorts selling $5.76 billion worth of nights during the timeframe.
Similar Guides On This Topic