Las Vegas Casino Operators to Benefit From Continued Macau Growth, Analysts Opine
Posted on: January 22, 2018, 02:00h.
Last updated on: January 22, 2018, 09:49h.
Las Vegas casino operators invested in Macau are poised to significantly benefit from continued gaming revenue growth in China's special administrative region where gambling is permitted.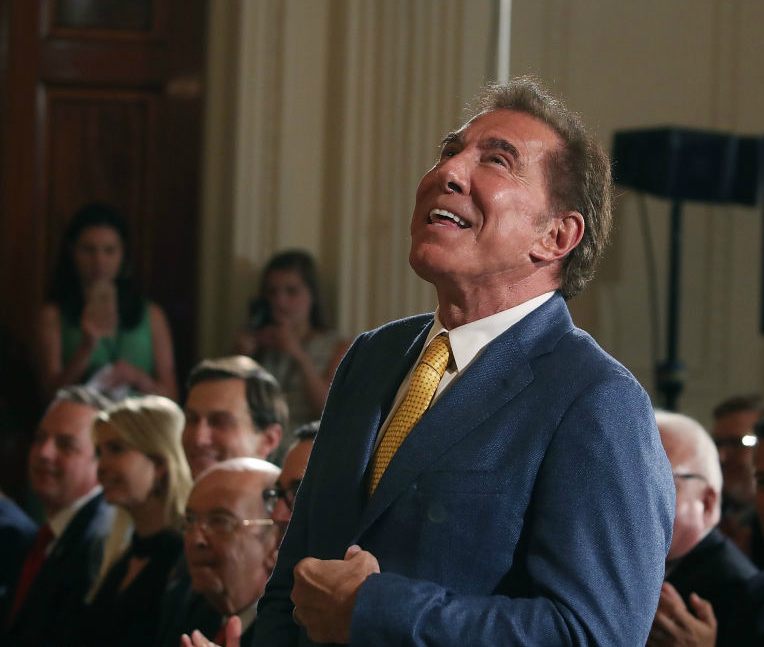 Investment services firm Morgan Stanley said in a note last week that it expects gross gaming revenue to hit $43 billion in Macau by 2019. If that forecast comes true, the annual take will be just short of the enclave's all-time high of $45 billion it posted in 2013.
"We believe the Macau market is in the early stages of a growth plan, driven by a combination of China's gradual transition into a high-income country, incoming infrastructure tailwinds for Macau specifically, and a more sustainable mass market mix," Morgan Stanley stated.
That's good news for Las Vegas Sands, Wynn Resorts, and MGM Resorts, the three Las Vegas casino operators that have properties in Macau. The largest benefactor will be Sands, according to Morgan Stanley, which owns 40 percent of Macau's four and five-star hotel rooms.
With two resorts, Wynn will also profit greatly from continued gaming growth. MGM, which is finally opening its long-delayed MGM Cotai property on what's become Macau's main drag, will additionally benefit, but not at the same rate as the other two, Morgan Stanley said.
Critical Infrastructure 
While Macau's VIP growth rate is expected to slow in the second half of 2018, more high rollers are predicted to arrive there this year than in 2017. Paired with a continued focus on the mass market, and the general consensus among 10 Bloomberg gaming analysts is that Macau casinos will see gross gaming revenues climb 14 percent to $37.6 billion.
Those projections could lower should VIP junkets continue to be under close supervision of People's Republic President Xi Jinping's administration and his anti-corruption crackdown. But the 34-mile, $16 billion bridge connecting Hong Kong to Macau will open to vehicular traffic this year, and the Guangzhu intercity railway extension to the enclave is additionally going to be completed in 2018.
Both infrastructure projects will more easily allow mass market visitors to reach the region. That, per gaming and hospitality analysts, lends Macau and the Cotai Strip into becoming a more sustainable mass market destination.
Las Vegas-Based, Macau Focused
Las Vegas Sands and Wynn Resorts might be headquartered in Sin City, but the Las Vegas casino operators and their investors rely heavily on Macau for continued growth.
Morgan Stanley says 68 percent of Wynn Resorts' 2018 total earnings before interest, taxes, depreciation and amortization (EBITDA) will come from Macau. Nearly 50 percent of Sands' earnings will, too.
MGM, which is more largely focused on Las Vegas and various cities throughout the US, is less dependent on Macau.
But compared with Macau casinos predicted to grow gaming revenues 14 percent this year, Morgan Stanley sees Las Vegas rising in the low single digits not only in 2018, but the years ahead.