Japanese Lawmakers Must Not Leave Casinos in the Cold, Delegates Tell ICE
Posted on: February 7, 2018, 02:00h.
Last updated on: February 7, 2018, 12:54h.
Japanese casino regulation was a key topic at the International Casino Exhibition (ICE Totally Gaming) this week as delegates from across the world descended on London Docklands for one of the gambling industry events of the year.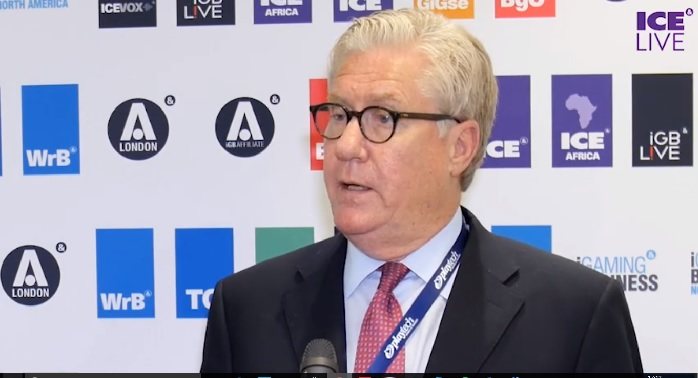 As ever, while operators showcased their latest innovations on the floors of the ExCel London exhibition center, gaming's top execs participated in round tables and seminars on the state of the industry and the shape of things to come.
During a panel discussion on Tuesday entitled "A Year in the Life of a Japanese Integrated Resort," executives from MGM Resorts and Hard Rock, both contenders for Japanese licensing, urged the industry to keep a dialogue flowing with Japanese lawmakers as they develop a framework of regulation.
The Japanese Diet has voted to legalize integrated casino resorts to boost tourism, but there's a feeling that lawmakers are considering regulations that will stifle a market with such huge potential.
Japanese Casino Regulation Losing Sight of Goals?
For political reasons, you end up inserting different things that result in unintended consequences – such as if you apply too much pressure, a high tax rate, high entry free, or limit to the floor space," said Ed Bowers, executive vice president for global development at MGM Resorts International. "As you push one lever, it may have repercussions on other areas."
Edward Tracy, CEO of Hard Rock Japan, said it was important that Japan does not lose focus on its reason for legalizing casinos in the first place by getting bogged down in restrictive regulations.
"We're not out there to do it incorrectly, we are there to make sure its sustainable," he said. "The best way, in my view, is to find those common denominator issues and talk about them," said Tracy.
Betting Industry Has an 'Issue'
Elsewhere, the UK betting industry was eager to discuss its "image problem" – the public perception that it has failed to do enough to protect its vulnerable customers, which has led to a tightening of government regulations.
Sky Bet CEO Richard Flint said the industry needs to listen harder to criticism from the public and its political opponents if it is to flourish in the UK.
"The industry must first recognise it has an issue," said Flint. "And I don't just mean a PR or reputational issue. I mean a genuine, evidence-based subject that it must play its part in addressing."
Flint wants online gambling companies to pay more attention to the customer data at their disposal and to take a more interventionist approach when dealing with customers who may have issues with problem gambling.
"Yes, this will lead to more difficult conversations with customers who don't like their behaviour being challenged. And it will lead to greater lost revenues from customers who spend less than they otherwise would," he said, but it would rebuild public trust in the industry.
Other topics discussed were the role of cryptocurrency within the regulated gambling sector and the refining of the affiliate ecosystem, while a "World Regulatory Assembly" allowed regulators from jurisdictions across the globe to share their knowledge and ideas.
Similar Guides On This Topic