Impact of Hurricane Maria Could Devastate Puerto Rico Tourism, Casinos for Years
Posted on: September 22, 2017, 04:01h.
Last updated on: September 22, 2017, 03:42h.
The damage Hurricane Maria did to Puerto Rico's homes and streets were immediately evident after it blew through the island, but the aftereffects it could have casinos and tourism will take months, if not years to assess.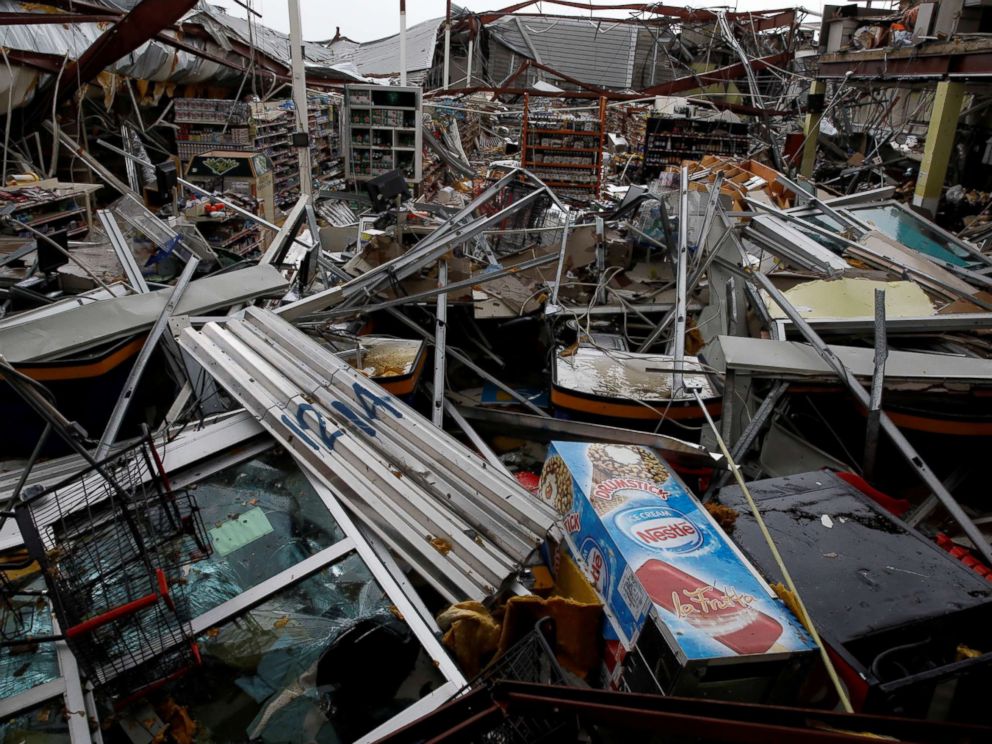 The Category 4 storm tore roofs off buildings, pulled trees out of the ground, and flooded homes when it charged ashore early Wednesday morning. There was no electricity as of Friday anywhere on the island, and officials say it could be months before power is restored to the approximately 3.5 million residents (3.4 million of whom are US citizens).
"The San Juan that we knew yesterday is no longer there," San Juan Mayor Carmen Yulín Cruz told MSNBC. "We're looking at 4 to 6 months without electricity."
Casinos have been in a virtual blackout. There have been no posts on social media from resorts because internet and cell phone service has been disrupted. With communication severely limited, the extent of devastation to the nearly 20 hotel and resort properties with casinos is widely unknown.
Death Winds Blowing
Reports indicate that the beachfront Condado district, where many casinos in the capital city of San Juan are located, was one of the hardest hit areas.
Maria's 150 mph winds blew out windows at hotels and apartment buildings in the area, which had been a key part of a revitalization project in recent years to attract more visitors to the US territory.
"It was as if a 50- to 60-mile-wide tornado raged across Puerto Rico, like a buzz saw," Jeff Weber, a meteorologist with the National Center for Atmospheric Research told Vox. "It's almost as strong as a hurricane can get in a direct hit."
Maria was the fifth-strongest storm on record ever to hit the US, and the strongest storm to hit Puerto Rico in 80 years. At least 10 fatalities have so far been reported.
Crumbling Infrastructure
Before Hurricane Maria arrived, Puerto Rico was on the verge of bankruptcy. In the mid-2000s, casinos were actively recruiting employees from the states to come work at its resorts, assuring them that they didn't need to speak Spanish to live and work there.
But by 2011, many casinos started shutting down, for reasons ranging from market saturation to fears of the Zika virus.
Basic infrastructure was hurting before Maria, too, and now the US territory will need federal assistance to restore basic services. Strapped with a $73 billion debt crisis pre-hurricane, Puerto Rican agencies such as the state power company were broke, and thus abandoned most maintenance efforts in recent years, leaving the island subject to regular blackouts.
President Donald Trump said Thursday that Puerto Rico was "absolutely obliterated" and said he plans to visit the island, but didn't say when. He also approved a disaster declaration for Puerto Rico, making federal funds available.
"It's in very, very, very perilous shape," Trump told reporters Thursday. "It's very sad what happened to Puerto Rico."
Similar Guides On This Topic
Latest Casino Stocks:
Retrieving stocks data...
Retrieving stocks data...
Retrieving stocks data...
Retrieving stocks data...
Retrieving stocks data...