Union Gaming: Goa Casinos Could Generate $1 Billion in Annual Gross Revenue
Posted on: January 19, 2018, 05:00h.
Last updated on: January 19, 2018, 03:46h.
Goa casinos are poised for substantial growth should the Indian state government permit the riverboats to come ashore as expected.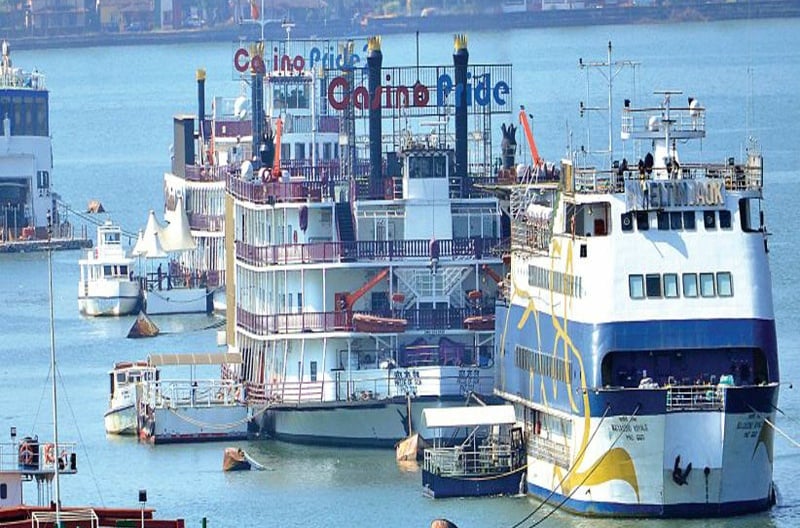 In a note issued last week by Union Gaming Securities, a Las Vegas-headquartered investment advisory firm that keeps tabs on gaming markets around the world, Union Managing Director Grant Govertsen said that should land-based operations be authorized in 2018, annual gross gaming revenues could top $1 billion in the coming years.
"We compare the Goa transition from riverboat to land-based, as like the Midwest US riverboat transition story on steroids," Govertsen opined. "We expect Goa to quickly transition to land-based casinos."
The $1 billion annual forecast is a massive growth projection. Goa casinos currently generate about $150 million in gross gaming each year, which means Govertsen thinks the casinos are poised to see revenues surge 567 percent.
Just three of India's 36 states have legal gambling. In addition to Goa, casinos operate in Daman and Sikkim.
All Set to Goa
The majority of Goa casinos operate in the Mandovi River in the state capital of Panaji.
Famous for its beaches, Panaji is a tourism hotspot for both India natives and foreigners. With a roaring economy, affluent North India families are once again traveling to Panaji, as are visitors from other countries.
"Goa is full," Delta Corp Chairman Jaydev Mody, whose company owns the Deltin Casino brand, told The Times of India earlier this month. "Generally, we are doing pretty good business."
Delta controls an estimated 70 percent of the gaming market in Goa. The company owns four Goa casinos, as well as one in Sikkim and Daman.
Allowing the Goa riverboats to set up shop on land will allow patrons to come and go as they wish, as compared to fixed casino boat excursions. Goa Chief Minister Manohar Parrikar said in late December that the Goa Gambling Act will soon be amended to permit land-based gaming.
"I will change the law," Parrikar explained. The chief minister is working with his cabinet to develop policies to regulate and monitor brick-and-mortar operations.
India Easing Positions
Despite Goa casinos potentially generating $1 billion annually in the years to come, Union Gaming says that's just a sliver of what could be should Indian states relax their historically strict anti-gambling laws.
If integrated casino resorts would one day come to India, as they have in places like the Philippines, Singapore, Macau, and potentially Japan, Govertsen estimates the country could generate gross gaming revenue of up to $17 billion each year.
In the note, the analyst says there's "pent-up demand for a high-quality gaming and entertainment experience."
State officials might be smart to end gaming prohibition. Though India is largely surrounded by the Arabian Sea and Bay of Bengal, at least one casino resort is going after India's northeastern population by way of Nepal.
More than 1,200 miles away from India's gambling capital of Goa, the Tiger Palace Resort, a five-star casino, recently opened just six miles north of the India-Nepal border.   
Similar Guides On This Topic