GGG Says Canelo Alvarez Contaminated Meat Doping Excuse is Baloney, But May 5 Fight Still On
Posted on: March 21, 2018, 03:00h.
Last updated on: March 21, 2018, 01:19h.
Gennady GGG Golovkin says he's ready to get back into the ring with Canelo Alvarez, but only if his opponent is clean and playing by the same rules. In interviews this week, the boxer voiced plenty of concerns.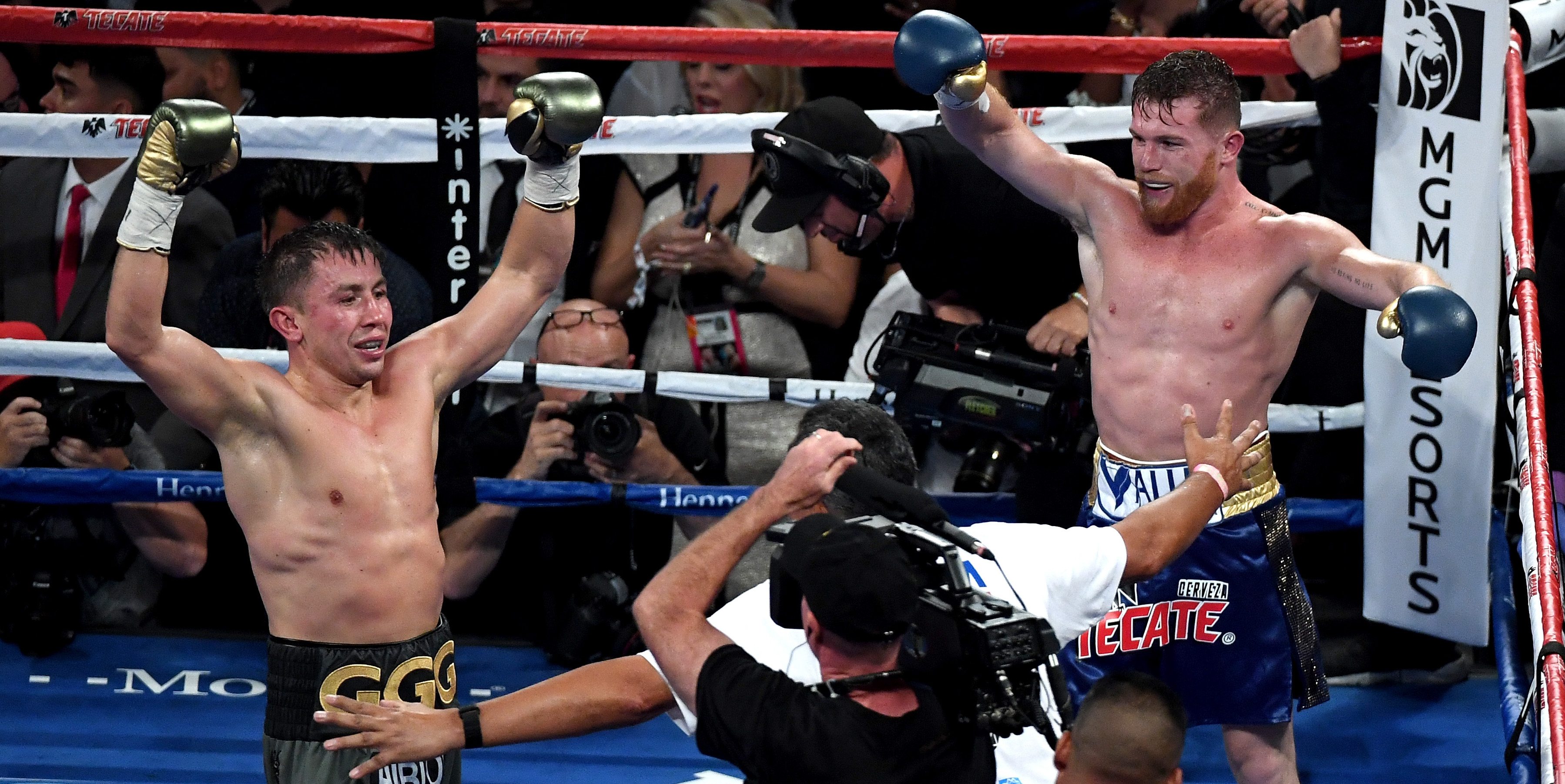 It was revealed earlier this month that Alvarez had failed two random urine tests conducted by the Voluntary Anti-Doping Association in his hometown of Guadalajara, Mexico.
The samples were collected on February 17 and 20, and both showed the banned performance-enhancing drug clenbuterol.
Alvarez's camp said contaminated meat was to blame. In a letter to the Nevada State Athletic Commission (NSAC), the agency that oversees all licenses boxing matches, the laboratory that completed the tests noted that the clenbuterol levels "are all within the range of what is expected from meat contamination."
Mexican cattle farmers have been known to add clenbuterol to their livestock feed, as it helps reduce fat and leads to leaner animals. GGG says that's a bunch of hogwash.
"It's not Mexican meat," Golovkin opined to reporters at his California training facility this week. "This is Canelo. This is his team. Canelo is cheating. They're using drugs, and everybody is just trying to pretend it's not happening."
Alvarez said earlier this month that he "respects the sport" and planned to "clarify this embarrassing situation."
Canelo vs. GGG 2 is scheduled for May 5, aka Cinco de Mayo. The boxing match will take place at T-Mobile Arena and be broadcast on HBO pay-per-view.
GGG remains the favorite at -165 to Alvarez at +135. The boxers' implied odds of winning are respectively 62.3 percent and 42.6 percent.
Underdog Under Attack
In September 2017, Golovkin and Alvarez's first fight at T-Mobile ended in a highly controversial draw.
One judge scored GGG winning 133-115, another had it tied, but a third judge, Adalaide Byrd, saw things much differently. She scored the bout 118-110 in Canelo's favor, a ruling that drew much criticism.
ESPN boxing writer Dan Rafael said afterwards, "I can deal with 114-114 even though I strongly felt Golovkin won. But Byrd's card? Indefensible."
The NSAC subsequently sidelined Byrd from judging for the remainder of the year. Her polemic card fueled the May 5 rematch.
"Before the first fight, I knew he was not clean," GGG opined. "It was pretty obvious when Alvarez's muscles were all enlarged and with the traces of injections, which were visible."
Fighting Words
Golden Boy Promotions President Eric Gomez, who is organizing and promoting the fight, responded to GGG's comments by declaring, "[Golovkin] doesn't sound like a confident fighter."
GGG stated that as long as the NSAC signs off on Alvarez being clean, he will be in the ring. Gomez says he's blushing.
"Sounds like he wants to try to find a way out of the fight," Gomez told ESPN. "If that's what he wants, he should just say so."
Gomez, however, hopes that's not the case, as the May 5 bout should be a massive revenue generator. Their September clash generated the third-highest gate in boxing history, and is believed to have made over $100 million in PPV money.
Latest Casino Stocks:
Retrieving stocks data...
Retrieving stocks data...
Retrieving stocks data...
Retrieving stocks data...
Retrieving stocks data...