Downtown Las Vegas Casino Owner Derek Stevens Scores on March Madness Bets
Posted on: March 20, 2018, 06:00h.
Last updated on: March 20, 2018, 01:01h.
Downtown Las Vegas casino owner Derek Stevens bet $11,000 on each of the 32 First Round games of NCAA March Madness. And when the buzzers concluded, the D Casino boss found himself $16,000 richer.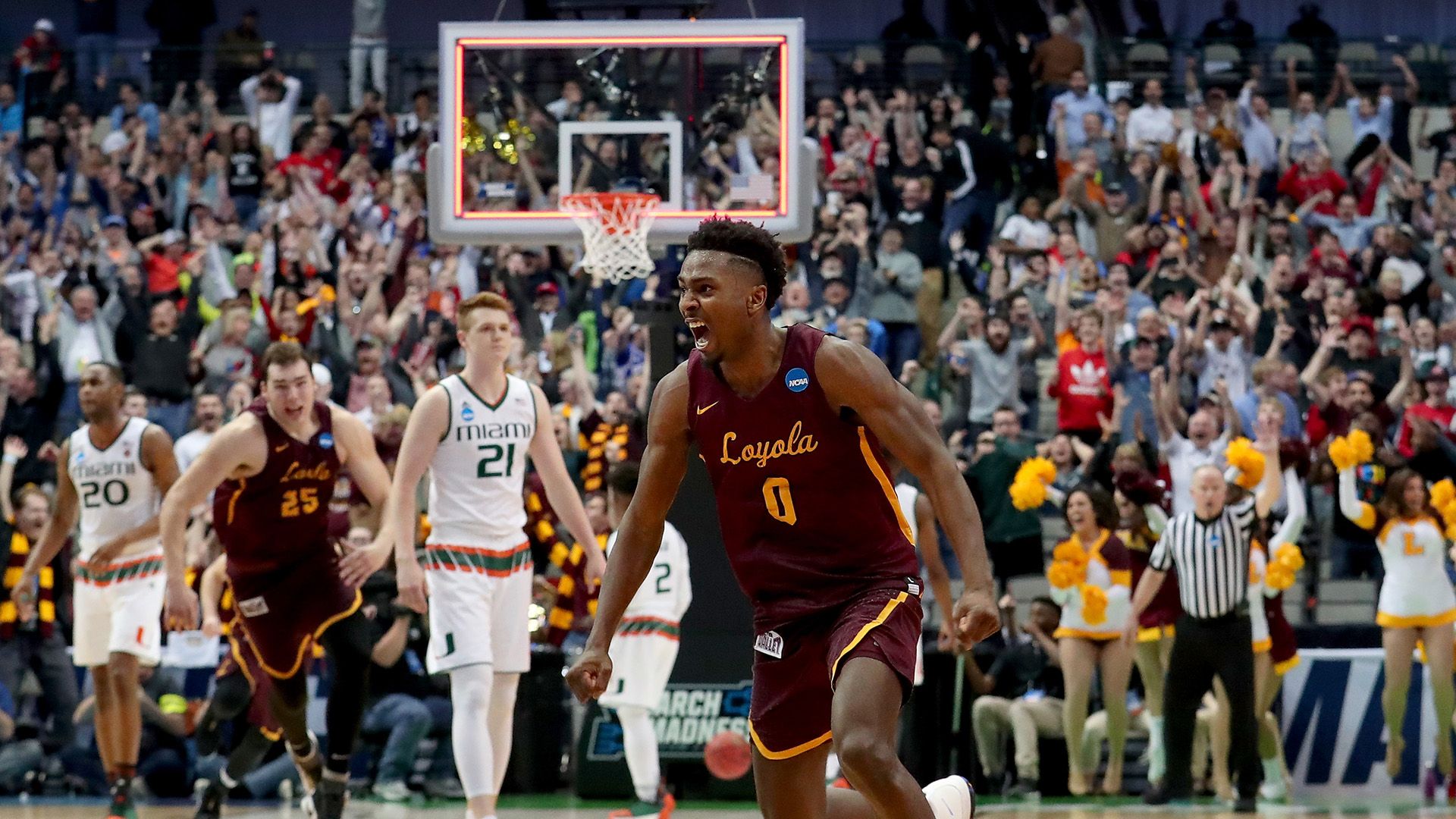 In what's become an annual tradition, Stevens bet $11,000 on all 32 games. But this month, his team accidentally bet one game twice (#11 Loyola Chicago vs. #6 Miami), meaning his total wager on the First Round was $363,000.
All 32 games were bet against the spread. When last Thursday and Friday's games ended, Stevens' record was 17-14-2.
Stevens made his 2018 March Madness selections live on the radio during Brent Musburger's show on VSiN (Vegas Stats & Information Network). To quickly place the bets, Stevens and an associate executed the wagers via mobile apps at the South Point and Golden Nugget sportsbooks.
Their mistake double betting Loyola Chicago being spotted two points over Miami turned out to be the difference maker in Stevens coming out on top. Each $11,000 bet was to net $10,000, and with Loyola Chicago upsetting Miami, the Downtown Las Vegas resort owner pocketed $20,000 on the error.
"It was a little crazy," Stevens told Musburger on Sunday's show. "That's the great thing about March Madness."
Stevens Still Down
Despite netting $16,000 on the First Round, Derek Stevens remains severely in the hole when it comes to his recent NCAA tourney betting.
Last year, his $352,000 collective bet on the 32 First Round games cost him $109,000. His 2017 ATS record was 10-19-3.
"Figured I couldn't do any worse," Stevens said of giving each opening round game another go.
A Michigan alum, his 2017 March Madness outcome would have been extremely fruitful had the Wolverines found a way to win the title. Stevens had a $12,500 wager on his school that would have paid $1 million, but they lost in the Sweet 16.
Michigan is once again in the hunt, and once again Stevens will win $1 million if the maize and blue cut nets at the conclusion of March Madness. Just days after the Wolverines lost by a point to Oregon in the Sweet 16 last year, Stevens made a $25,000 wager at the Golden Nugget that they'd win the 2018 tournament.
Sweet Sixteen
With March Madness dwindled down from 68 to just 16 teams, oddsmakers are fluidly changing lines as money continues to roll in. Two #1 seeds are gone, with Villanova and Kansas the two remaining.
But online bettors at Bovada are taking #2 Duke, as the Blue Devils have become the odds-on favorite. The online sportsbook has coach Mike Krzyzewski's team at +325 to win the title.
Duke presumably has the easiest Sweet 16 matchup by facing #11 Syracuse, which upset Michigan State in the Second Round. After Duke, Bovada has Villanova at +375, then it's Kentucky, Gonzaga, and Kansas (+700).
The odds for the remaining teams: Michigan (+850), Purdue (+1400), West Virginia (+1600), Texas Tech and Texas A&M (+2500), Clemson, Nevada, and Kansas State (+4000), Loyola Chicago (+5000), Florida State (+6000), and Syracuse (+6600).
Similar Guides On This Topic