Summer of Soccer: Continental Championships Offer World of Options of Sports Bettors
Posted on: June 23, 2019, 05:00h.
Last updated on: June 22, 2019, 07:30h.
Soccer fans and bettors are being spoiled this summer with a plethora of high level competitions. Not only has the knockout stage begun at the Women's World Cup, but Copa America, the Gold Cup, and the African Cup of Nations are now in full swing.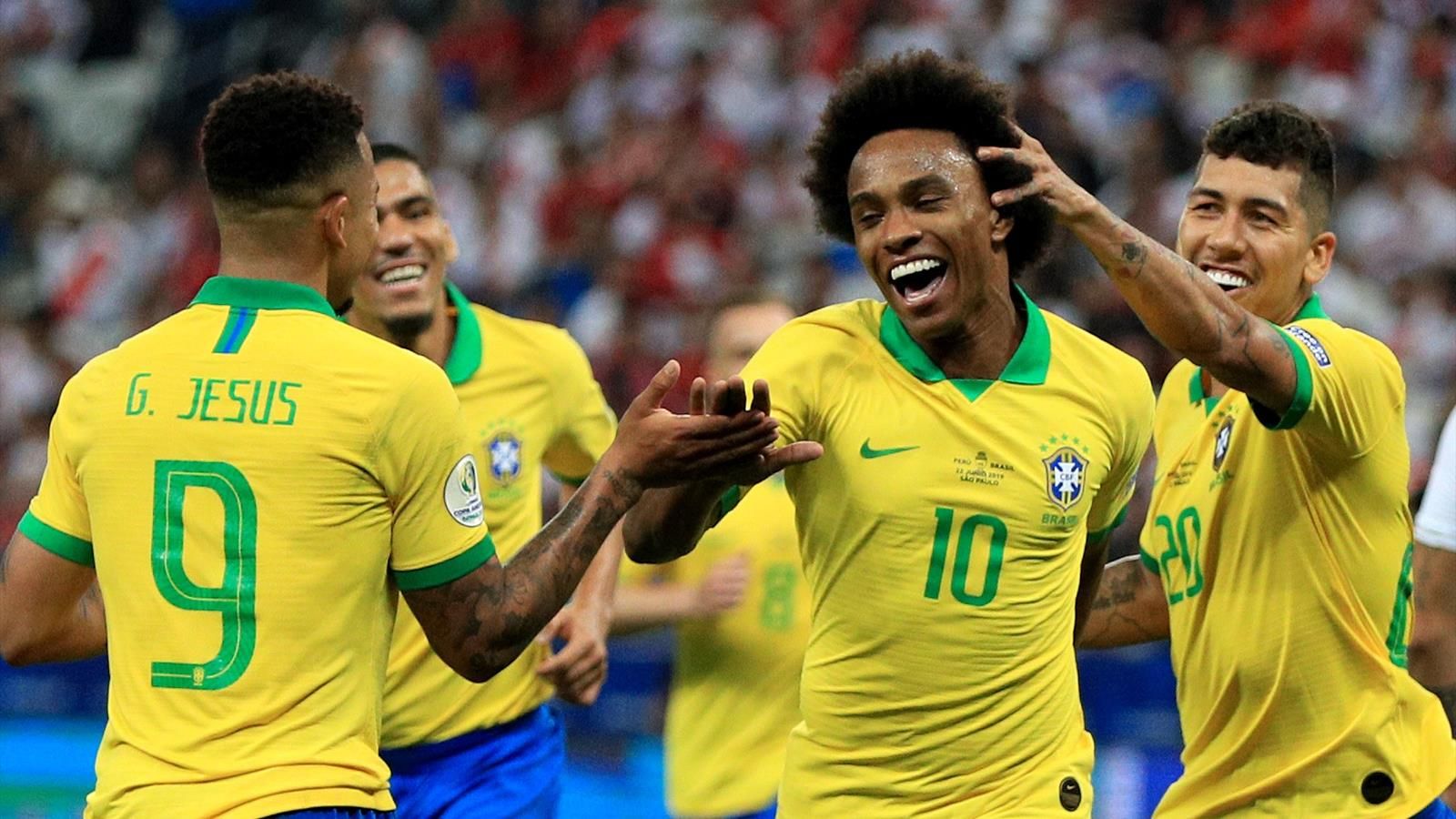 Outside of the Women's World Cup, Copa America is getting the most attention. And so far, pretournament favorite Brazil has shown no signs that they won't live up to their billing, with William Hill listing the hosts as an even money pick to win the title.
Brazil Impresses, Argentina Falters at Copa America
Brazil has breezed through its group stage, scoring two wins and a draw against Venezuela to top Group A and easily advance to the quarterfinals. Venezuela is also through in second place, while Peru will have to wait and see if its four points are enough to get it through.
The other two groups still have one round of games to play. And while Chile and Uruguay have held to form to lead group C, the shock of the tournament could come from Group B, where Argentina – once the second choice to win the tournament – is currently sitting in last place.
Argentina is still expected to beat invited guest Qatar in its final match, a result that would guarantee it advancement to the quarterfinals. But the damage has been done, as Argentina has fallen to an 8/1 pick to win the 2019 Copa America. And even a draw in their final match will likely keep them out of the knockout stage, which would be a truly shocking result.
"We have to think positively and keep our confidence," Lionel Messi told reporters after Argentina's draw vs. Paraguay. "It would be crazy if we couldn't progress from the group stage."
Based on their strong results so far in group play, Uruguay (9/2), Colombia (6/1), and Chile (8/1) are among the top contenders expected to challenge Brazil for the Copa America title.
Mexico, USA Start Strong at Gold Cup
Meanwhile, North and Central American squads are facing off in the CONCACAF Gold Cup. And as in most years, there are only two favorites: Mexico (even money, according to bookmaker Betway) and the United States (7/4), which have combined to win all but one edition of the tournament.
Mexico came in as the top choice, and has maintained that position by starting with a 7-0 win against overmatched Cuba and a 3-1 victory over Canada. But the United States has also shown in is here to play: the Americans could have looked better in a 4-0 win over Guyana, but were absolutely clinical in a 6-0 demolition of Trinidad and Tobago, the same nation that beat the USA to keep them out of the 2018 World Cup.
The biggest date on soccer this summer is undoubtedly July 7. The Women's World Cup, Copa America, and Gold Cup all have their finals on that date, providing fans and bettors with a rare championship tripleheader.
For bettors who want to look beyond the Americas, The African Cup of Nations offers another set of games with teams that may not be as familiar to casual soccer fans. The tournament just began on Friday, with hosts – and favorites – Egypt already getting on the board with a 1-0 win over Zimbabwe.
The leadership of star striker Mo Salah makes Egypt (10/3) the obvious top pick to win the championship, but the usual suspects of African soccer will have something to say in the 24-team tournament. Senegal (8/2), Nigeria (13/2), Ghana (7/1) and the Ivory Coast (9/1) are among the nations with designs on lifting the trophy after the final in Cairo on July 19.
Similar Guides On This Topic