Clemson Tigers Rout Alabama Crimson Tide, Mixed Results for Las Vegas Oddsmakers
Posted on: January 8, 2019, 06:36h.
Last updated on: January 8, 2019, 06:36h.
The Clemson Tigers' shocking rout of the Alabama Crimson Tide to claim the College Football Playoff (CFP) National Championship led to mixed results in Las Vegas, as oddsmakers reported large bets on both sides of the ball.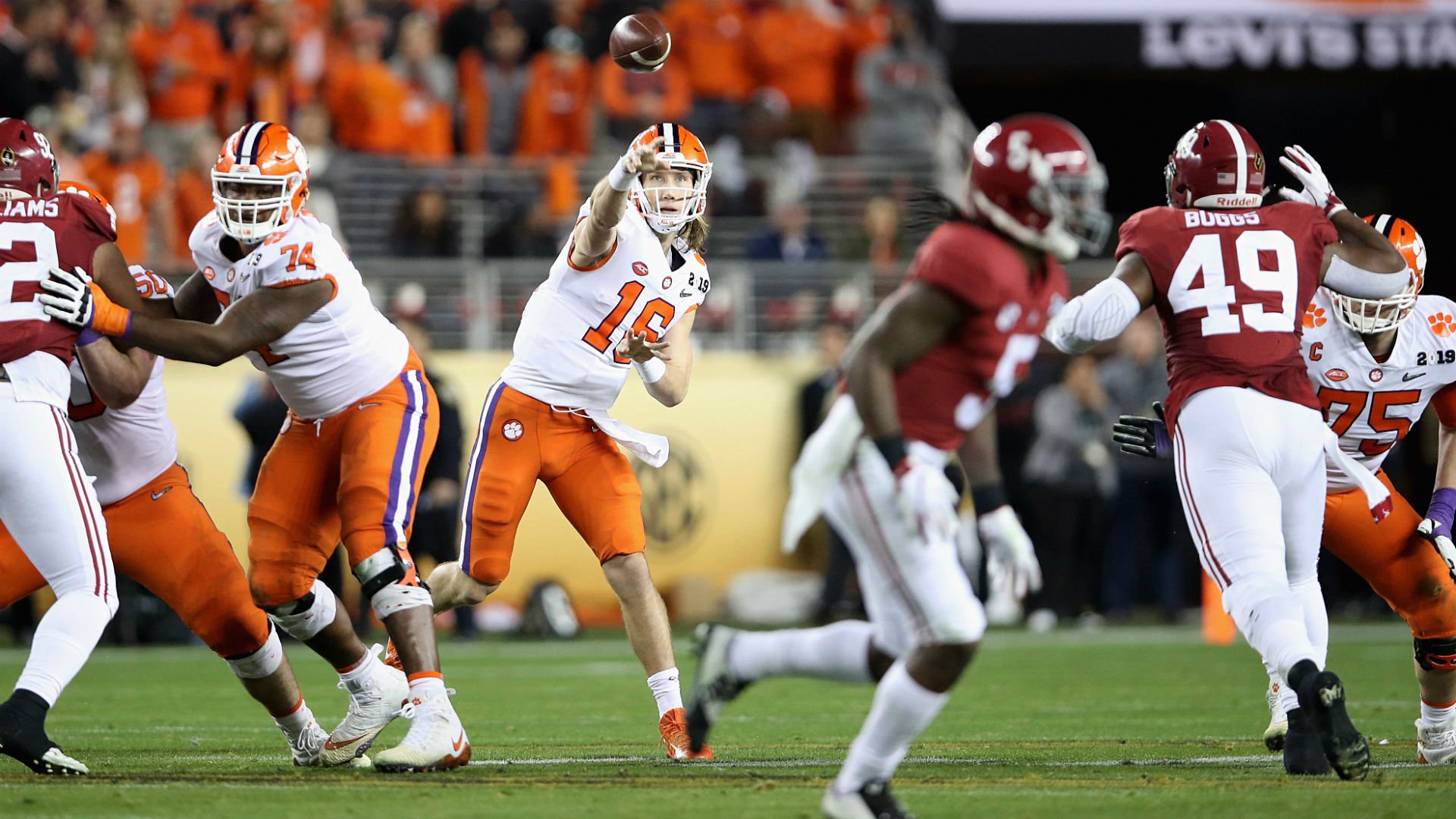 At kickoff, the point spread consensus had the favored Crimson Tide spotting the underdog Tigers five points. After a close 14-13 first quarter, Clemson superstar freshman quarterback Trevor Lawrence ran away with things in the second and never looked back.
It's been an awesome journey," Lawrence said of going 15-0, the first college program to do so. "It's really unbelievable."
When the clock hit zero, Bama coach Nick Saban suffered his largest defeat since taking the helms in Tuscaloosa in 2007. He had never lost by more than 14 points. On Monday night, Clemson beat his Alabama team 44-16.
"We're going to enjoy this one. We've got a nice spot to put it in our facility, right next to that other one," Clemson coach Dabo Swinney said of his second title trophy in three years. "We've got twins!"
Las Vegas Bets
Oddsmakers reported numerous large wagers on Alabama and Clemson.
William Hill said it took a $200,000 moneyline on Clemson at +190. That ticket slip netted $380,000. The oddsmaker countered some of the loss by taking a $220,000 bet on Alabama.
MGM sportsbook director Jeff Stoneback told ESPN he took "multiple six-figure bets on both sides. We need Bama."
CG Technology VP of Risk Management Jason Simbal said his book also needed Alabama.
Other casinos fared just fine with the Clemson victory.
Caesars said 52 percent of bets, and 54 percent of the money wagered was on Alabama. And despite taking a $110,000 bet on Clemson, Westgate SuperBook director John Murray said as of Sunday, 72 percent of the cash was on the Crimson Tide.
2019 Odds Adjusted
Oddsmakers were hard at work during the National Championship game. After releasing CFP title odds for next year, with Alabama the favorite at 3/2 (implied odds 40 percent), the line was changed to 5/2 (28.57 percent).
Meanwhile, Clemson went from 7/2 to 9/5 to become the 2020 favorite.
Ohio State and Georgia are third at 12/1. Michigan rounds out the top five at 14/1.
Vegas Wants Championship
The UNLV football program doesn't seem poised to compete for the CFP anytime soon, but officials in Las Vegas still hope to bring Sin City a National Championship.
Las Vegas Events President Pat Christenson said Monday that the Las Vegas Convention and Visitors Authority will likely pursue landing the CFP National Championship after the Raiders' $1.8 billion stadium is completed in 2020.
"One of the advantages of Las Vegas is it's easier to get to. And with 150,000 rooms, you're getting to get a much better room rate," Christenson explained. "Another great reason … is that you're here in Vegas. That's sort of our view of the college football playoffs."
Similar Guides On This Topic
Latest Casino Stocks:
Retrieving stocks data...
Retrieving stocks data...
Retrieving stocks data...
Retrieving stocks data...
Retrieving stocks data...