Chinese Government Could Become Part Owner of Australian Casino
Posted on: March 22, 2017, 02:00h.
Last updated on: March 22, 2017, 11:34h.
The Chinese government might soon become invested directly in the business of gambling in international markets should a proposed $3 billion casino resort in Queensland, Australia, be permitted to move forward.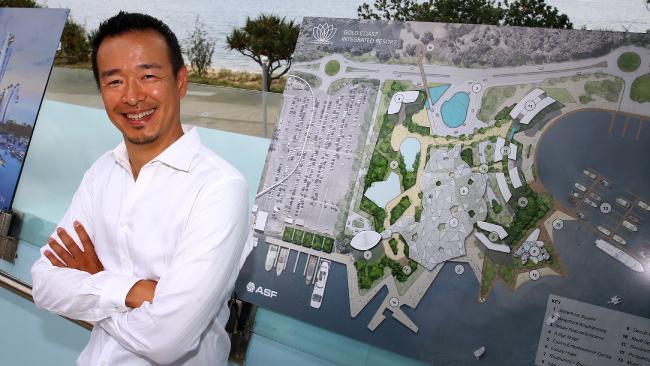 In December, ASF Group Limited, a company that aims to partner business between Australia and China, submitted a bid to the Queensland government to build an integrated resort in Gold Coast. Many in Australia criticized the submission for its lack of details, but one important aspect that has been revealed is the potential involvement of the China State Construction Engineering Corporation (CSCEC).
CSCEC is owned by the Chinese government and operates in the construction and real estate businesses. Gambling is largely illegal in China with the main exception being Macau, the Special Administrative Region where casinos are permitted.
ASF Director Louis Chien said of China's potential involvement in the Gold Coast resort, "That is not out of the realm of possibility. There is no rule out there that they can't participate." Chien's comments were made to "7.30," an Australian current affairs television program that airs on ABC (Australian Broadcasting Network).
Gold Coast is home to the Jupiters Hotel and Casino. The resort is currently undergoing a $345 million renovation that includes a 17-story hotel tower.
Not Unprecedented
China remains adamantly opposed to nearly all forms of gambling, but the country potentially investing in a casino Down Under wouldn't actually be the first time it participated in a gambling enterprise.
During the economic recession in 2008, China's Export-Import Bank stepped in to rescue the $3.5 billion Baha Mar resort in the Bahamas. The country provided a $2.5 billion loan to keep construction afloat in exchange for the right to import Chinese construction workers and hire China Construction America, a subsidiary of CSCEC, as the main contractor.
China Construction Company had never completed such a grand build, and local government and inspectors have since exposed shoddy work. Now nine years later, Baha Mar remains unfinished.
A bitter dispute between the Bahamas and China has stemmed from the fiscal disaster, but the latter retains ownership of the property that is rumored to be 97 percent complete.
Details Please
Baha Mar is one perfect example as to why the Queensland government might not want to approve the ASF project. The December pitch for the $3 billion resort consisted of just four pages, with many critical aspects omitted.
In addition to failing to reveal specific financial backers, the ASF blueprint doesn't mention an involved gambling operator or the number of gaming tables and machines that would be housed on the floor.
Crown Resorts was earlier linked to the project, but the relationship might now be strained considering the company's ongoing legal battle with China over the detaining of its employees.
ASF critics also point out that the company has only $6 million in net assets. Chien countered those claims by telling ABC, "We're an investment incubator. We don't manage a big balance sheet because . . . we call on funding when we need it from outside the company."
The Queensland government is currently taking community feedback on the ASF proposal.
Similar Guides On This Topic
Latest Casino Stocks:
Retrieving stocks data...
Retrieving stocks data...
Retrieving stocks data...
Retrieving stocks data...
Retrieving stocks data...