Casino Group Macau Legend Looking at Laos, Cambodia, and Vietnam for Expansion
Posted on: May 22, 2019, 02:45h.
Last updated on: May 22, 2019, 02:49h.
Macau Legend Development Ltd. is continuing its efforts to build its empire beyond the Chinese territory. The entertainment and gaming operator is eyeing several Southeast Asian markets, as well as looking at greater expansion in Laos, where the company already has a presence.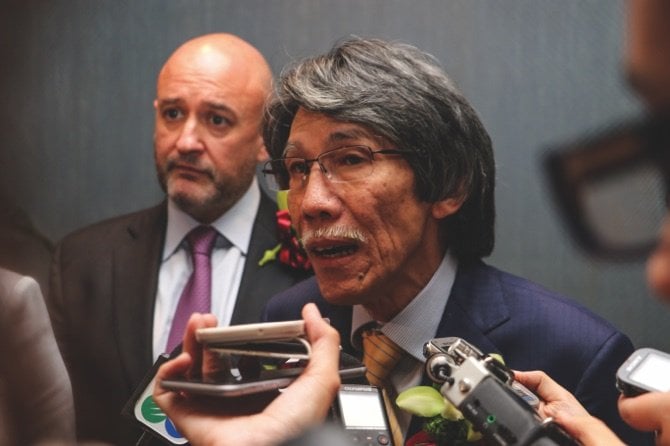 Speaking to reporters at the G2E Asia conference on Tuesday, Macau Legend Executive Director Sheldon Trainor-DeGirolamo reiterated his company's desire to extend its reach in Laos, and possibly into Cambodia and Vietnam also.
The owner of Macau Fisherman's Wharf and the Landmark Casino entered Laos in 2016 with the purchase of the Savan Vegas Hotel and Entertainment Complex, paying $42 million for the rights to operate that venue.
Located in Savannakhet, Laos, Savan Vegas is now in Phase 2 development and Trainor-DeGirolamo told media that the company is in talks with the government there regarding yet more projects. Macau Legend executives have previously said they would be willing to spend up to $500 million more in Laos, beyond its already significant refurbishment of the Savan Vegas property.
Looking At Laos
The Phase 2 expansion of Savan Vegas — which is expected to commence sometime in 2020 — will include new gaming offerings, 40 VIP suites, and golfing outlets. Trainor-DeGirolamo said the expansion is "not going to be Wynn standard, but it would be MGM or Melco standard for Macau."
Industry insiders are not likely to confuse Laos with Macau or Las Vegas in terms of gaming opulence, but the Asian country that shares borders with Thailand and Myanmar has a gaming history befitting a movie script.
The Kings Romans Casino, on Laos' side of the Mekong River, has previously lured throngs of Chinese tourists. The Southeast Golden Triangle region is one of the world's largest producers of heroin and Kings Romans has been named by the US as a "transnational criminal organization," used by gangsters to clean cash, though money laundering cases brought into Laos courts are rare.
Last year, the US government hit Hong Kong-based Kings Romans International, operator of the eponymous casino, with sanctions, alleging drug, human and wildlife trafficking, and child prostitution.
Vietnam and Cambodia
Trainor-DeGirolamo said the company is exploring Vietnam for opportunities also. Previously, Vietnamese casinos were only accessible to foreign tourists, but a 2017 law passed there changed that and earlier this year, the $4 billion Corona Casino on Phu Quoc Island opened to Vietnamese citizens.
That property, which opened in January, has 1,000 slot machines and 100 table games and requires Vietnamese citizens to pay a $43 entrance fee and prove their monthly income is at least $431.
Vietnam's casino market is small at an estimated size of $1.2 billion, but authorities there believe the country loses $800 million in revenue annually from its citizens traveling to Cambodia for gaming experiences.
Macau Legend is currently in the process of acquiring land in Siem Reap in Cambodia. Trainor-DeGirolamo said tourism in that region is robust and it's possible the company could do a project there without a casino, noting such an asset can be acquired elsewhere in the country.
As of the end of 2018, Cambodia has awarded 150 casino licenses, including 52 last year. Operators there are required to pay annual licensing fees of $40,000. Cambodian citizens are barred from visiting local gaming properties.
Similar Guides On This Topic