California Casinos Renovate to Compete with Las Vegas for Resort Customers
Posted on: December 18, 2017, 05:22h.
Last updated on: December 18, 2017, 05:23h.
In a decades-old battle between California and Nevada, several tribal California casinos have undertaken multimillion-dollar construction or renovation projects to rival Las Vegas venues and keep their best customers from venturing across the border for their gambling entertainment.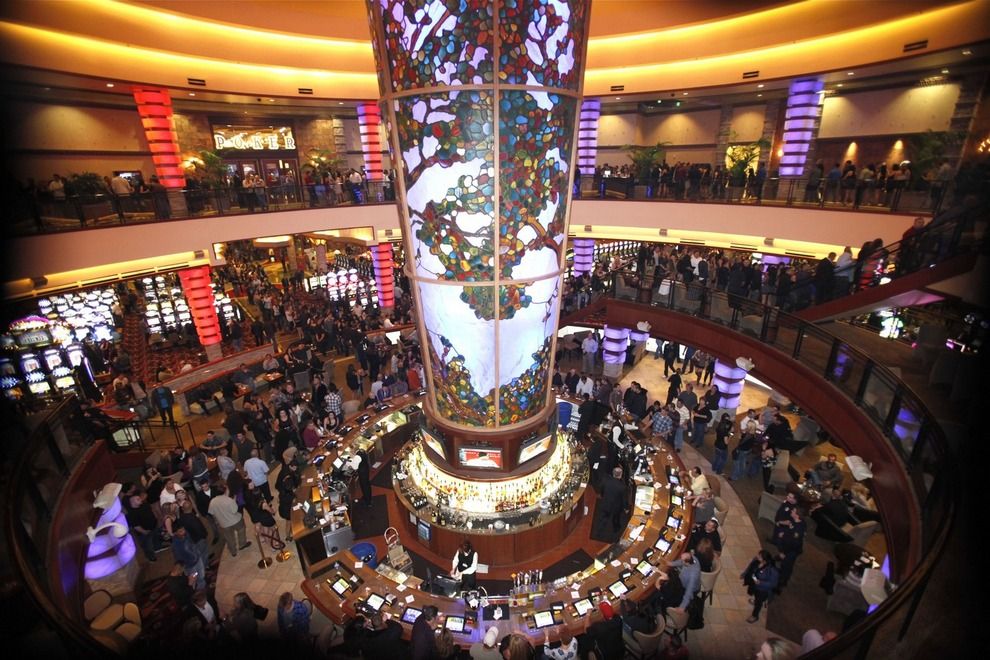 The Pechanga, Viejas, Pala, and Sycuan casinos in southern California all have renovation projects underway that will open in either 2018 or 2019 and include everything from expanding casino gaming space to adding new restaurants and spas.
Pechanga is expected to open a $285 million renovation this Friday, and when it does it will have 200,000 square feet of casino gaming. That is bigger than the Wynn and Encore's combined 181,000 square feet, the most in southern Nevada.
Pechanga also added 568 hotel rooms, for a total of 1,090, and a two-story luxury spa and fitness center, as well as 40,000 square feet of convention space.
Following Vegas's Lead
It is all about embracing the concept of integrated resorts, which cater to both gamblers and non-gamblers alike. Katherine Spilde, director of Sycuan Institute on Government Gaming at San Diego State University, told the Riverside County Press-Enterprise that recent changes are part of a calculated effort to compete with Sin City.
"The tribes are really responding to a mature tourist market," Spilde said. "The integrated resort is the evolved model of gaming where the gaming is just one part of the larger experience."
In San Diego County, the Viejas casino will open a 159-room, adults-only section in January, complete with saltwater pool, three new restaurants, and a spa.
The Pala casino, 53 miles north of San Diego, broke ground earlier this year on a two-phase, $170 million development of a new 349-room tower with pool scheduled for completion by May 2019.
Thirty-three miles east of San Diego, the Sycuan resort is in the midst of a $349 million expansion that should be completed by the first quarter of 2019. It will feature a 12-story, 300-room tower that will join new restaurants and an adults-only pool.
Nevada Fights Back
The Las Vegas Convention and Visitors Authority says 27 percent of the 42 million annual tourists who travel to Las Vegas come from California. The LVCVA estimates about 44,000 automobiles cross the state line at Primm every day. With the Golden State accounting for more than a fourth of its tourists, Silver State officials want to minimize obstacles that prevent people from making their way to Nevada.
A high-speed train has been talked about for nearly a decade that would connect Las Vegas and Los Angeles, but tribal casinos in California have fought hard to stop such an undertaking. But the interest is still there, developers insist.
In the meantime, regular traffic jams that occur on weekends on Interstate 15 are being addressed. Both Nevada and California transportation officials are floating an idea of widening the highway for 113 miles, from Primm to Barstow.
A report studying the cost and environmental impact is a first step expected to be explored after the new year.
Similar Guides On This Topic