Caesars Entertainment Actively Shopping Rio, WSOP Expected to Relocate, Mystery Insider Insists
Posted on: August 29, 2018, 02:00h.
Last updated on: August 29, 2018, 02:01h.
Caesars Entertainment has three companies interested in potentially buying its Rio All-Suite Hotel and Casino in Las Vegas, according to an unnamed insider source known to a prominent blogger in town.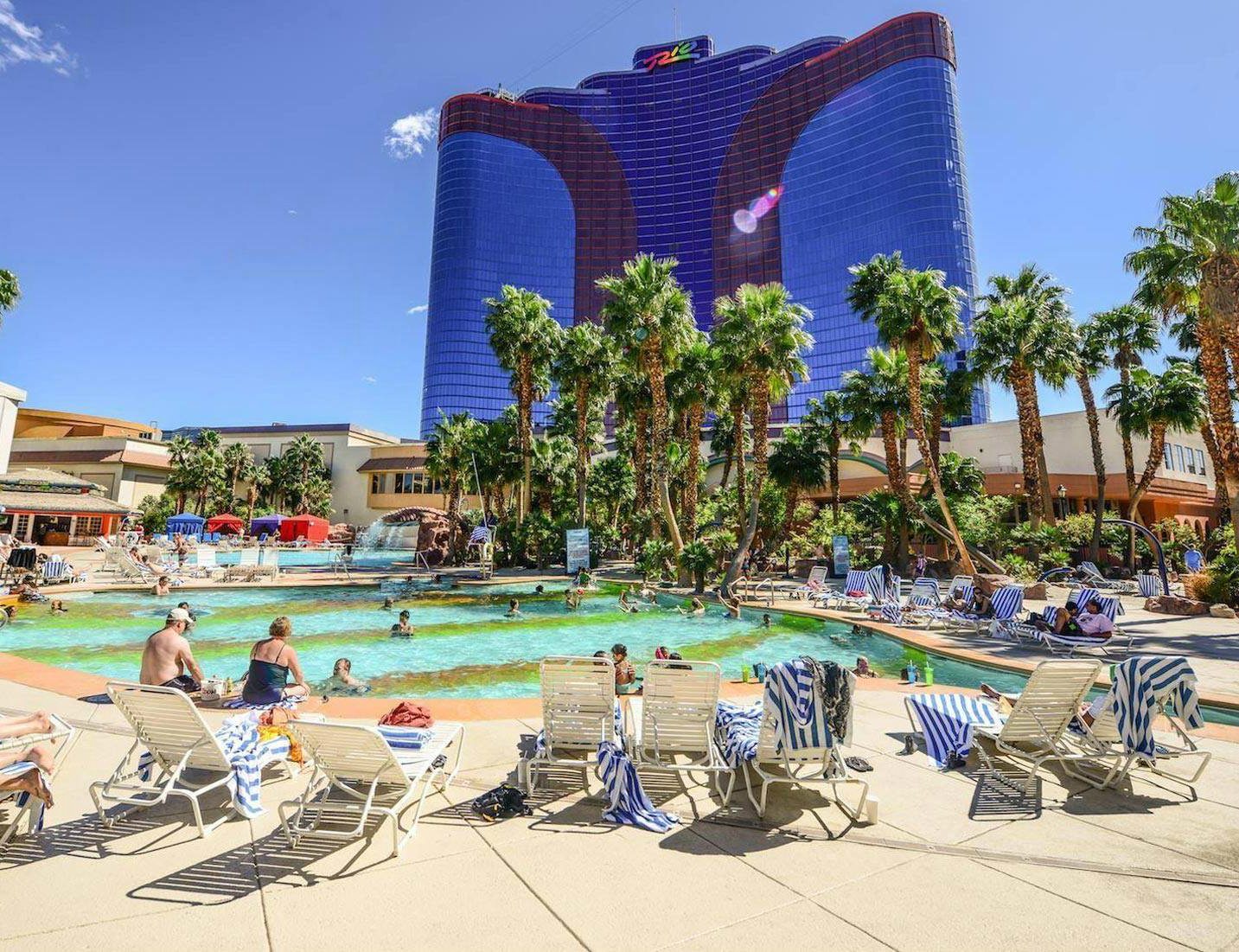 Vital Vegas — a blog from Fremont Street Experience marketing manager Scott Roeben that covers all things Sin City — is doubling down on its reporting that the Rio is actively being shopped.
Previously shared Rio sale rumor looks like the real deal," Roeben tweeted this week. "Caesars highly motivated to cut her loose, insider confirms three viable entities circling."
The Rio opened in 1990 as a locals' casino. Then Harrah's purchased the resort for $888 million in 1999. The off-Strip venue became part of the Caesars Entertainment portfolio when Harrah's and Caesars united in 2005, and has been home to the annual World Series of Poker (WSOP) since that year.
He's a Believer
Rumors surrounding a potential sale of the aging Rio have floated for several years now, causing some on social media to rebuff Roeben's claims that a deal is closer than ever. But he pointed to his proven track record of being the first to report on acquisitions that have materialized.
"Please don't make us recite a list of … oh, all right: Broke sale of Riviera. Broke sale of SLS. Broke sale of Hard Rock. Broke sale of Las Vegas Club. Broke sale of Fontainebleau. Broke sale of Alon site. Rio rumor is solid. Get ready to be a believer," Roeben tweeted — or horn-tooted — to his followers.
Fallen on Hard Times
Rio hasn't undergone a major renovation in more than a decade. And according to guests, it shows. "Chipped furniture, peeling paint, paper-thin walls. Staff sprayed Febreze, nothing else," one online review reads.
On TripAdvisor, the resort has an average rating of 3.5/5.0 based on nearly 19,000 reviews. That ranks it as the hotel #118 in Las Vegas.
The Southern Nevada Health District announced last fall that seven case of Legionnaires' disease were linked to the Rio. Legionnaires is a rare form of pneumonia that is spread when a certain strain of bacteria infiltrates water or air ventilation systems.
Caesars was in a bit of a holding pattern during its Chapter 11 bankruptcy that lasted from January 2015 to last fall, leaving it unable to invest in renovating its casino resorts.
While 11 Las Vegas hotels received "Gold Badges" in US News & World Report's 2018 Best Hotels list, Caesars garnered no gold — or even silver — recognitions. Gold hotels ranked in the top 10 percent of the 24,000 properties evaluated. Silver badges were given to those ranking in the 70th percentile or higher.
Poker Series Rumors
Vital Vegas says if a Rio deal does go through, the World Series of Poker would relocate. "Aftermath of sale will include move of WSOP to [the not-yet-completed] Caesars Forum convention center, despite denials," Roeben added.
The denials come from the World Series, which said in an email to US Poker, "We have had no discussions to move the WSOP. We consider the Rio its home for the foreseeable future."
Caesars is spending $375 million to construct a roughly 550,000-square-foot convention and events center on the Strip that will be known as the Caesars Forum Meeting Center. The complex will occupy what's currently a parking lot just east of the company's High Roller Ferris wheel attraction by the Linq.
Latest Casino Stocks:
Retrieving stocks data...
Retrieving stocks data...
Retrieving stocks data...
Retrieving stocks data...
Retrieving stocks data...