Aruze Gaming CEO Takahiro Usui Resigns, Billionaire Kazuo Okada Loses More Control of Former Company
Posted on: June 10, 2019, 09:25h.
Last updated on: June 10, 2019, 09:25h.
Aruze Gaming CEO Takahiro Usui has announced his resignation from the company, as the Hong Kong manufacturer continues to distance itself from its founder and former chairman Kazuo Okada.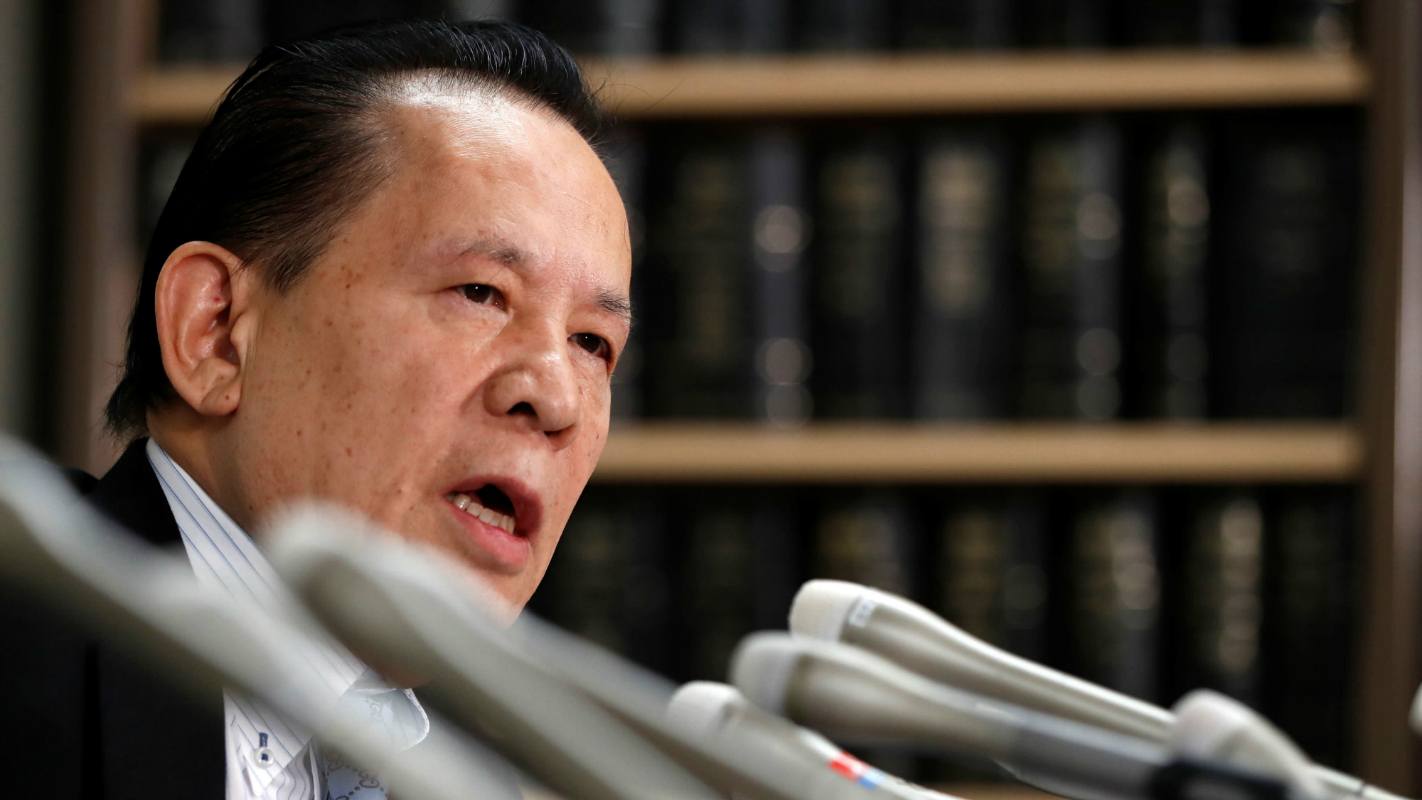 Usui has been viewed as an ally to Okada, the billionaire who was forced out of the company by his own family members in 2017. The 77-year-old gaming industry tycoon has been accused of stealing money from Universal Entertainment – the parent company to Aruze Gaming – and using the funds to purchase personal artworks for his private collection.
However, the Hong Kong Independent Commission Against Corruption concluded in February that Okada had not violated any laws, and he was "unconditionally" released from further investigation.
Okada has been trying to regain control of Universal and Aruze. Usui's departure doesn't help his odds.
"The Aruze Board of Directors collectively would like to thank Takahiro for his incredible efforts and accomplishments while at Aruze and we wish him well in all his future endeavors," Vice Chair Rich Pennington said in a release. "Each of us on the Board of Directors, as well as many within the company, look forward to a continued personal relationship with him as he is a great friend to all of us."
Usui is leaving the gaming manufacturer after 14 years with the company. Along with Aruze, Universal controls Tiger Resort Leisure & Entertainment, which owns and operates the $2.4 billion Okada Manila integrated casino property in the Philippines.
Okada Odds
In March, Okada launched a bizarre social media campaign in an effort to retake control of his gaming empire. The billionaire pledged JPY$100 million ($920,000) to anyone who can help him achieve that mission.
Usui's resignation presumably isn't welcomed news to Okada. But there is hope for the billionaire by way of daughter Hiromi Okada being appointed to the Aruze Gaming board of directors.
Hiromi is one remaining family member whose relationship with Kazuo is said to be still intact. She joined him last fall in suing Universal Entertainment on claims that he was wrongly ousted.
Please understand, I love Universal, I created Universal and I'm trying to protect it. The person who loves the company the most, the one that has nurtured it for 50 years, is that the person going to do something as stupid as what they are claiming I did?" Okada stated in an interview with Inside Asian Gaming in October.
"That one person who protected it and made it what it is, is he going to do these petty, minor actions or in the way that they described them? That owner, the founder, is he going to do that to his own company? It's ridiculous," Okada demanded.
Investigation Ongoing
Though Okada has been cleared in Hong Kong, an arrest warrant for him remains active in the Philippines. Authorities there have accused him of "estafa" – a form of fraud, and allege he stole $3 million from Universal/Tiger Resort.
According to Forbes, Okada and his family's current net worth is $2.1 billion.
Okada made a large portion of his fortune by being one of Steve Wynn's earliest investors in Wynn Resorts. The tycoon once controlled around 20 percent of the Las Vegas casino operator.
Similar Guides On This Topic