Arkansas Attorney General Leslie Rutledge Again Strikes Casino Ballot Proposal
Posted on: June 14, 2017, 05:00h.
Last updated on: June 14, 2017, 02:25h.
Arkansas Attorney General Leslie Rutledge (R) has rejected a casino ballot referendum proposal authored by state citizen Barry Emigh of Hot Springs.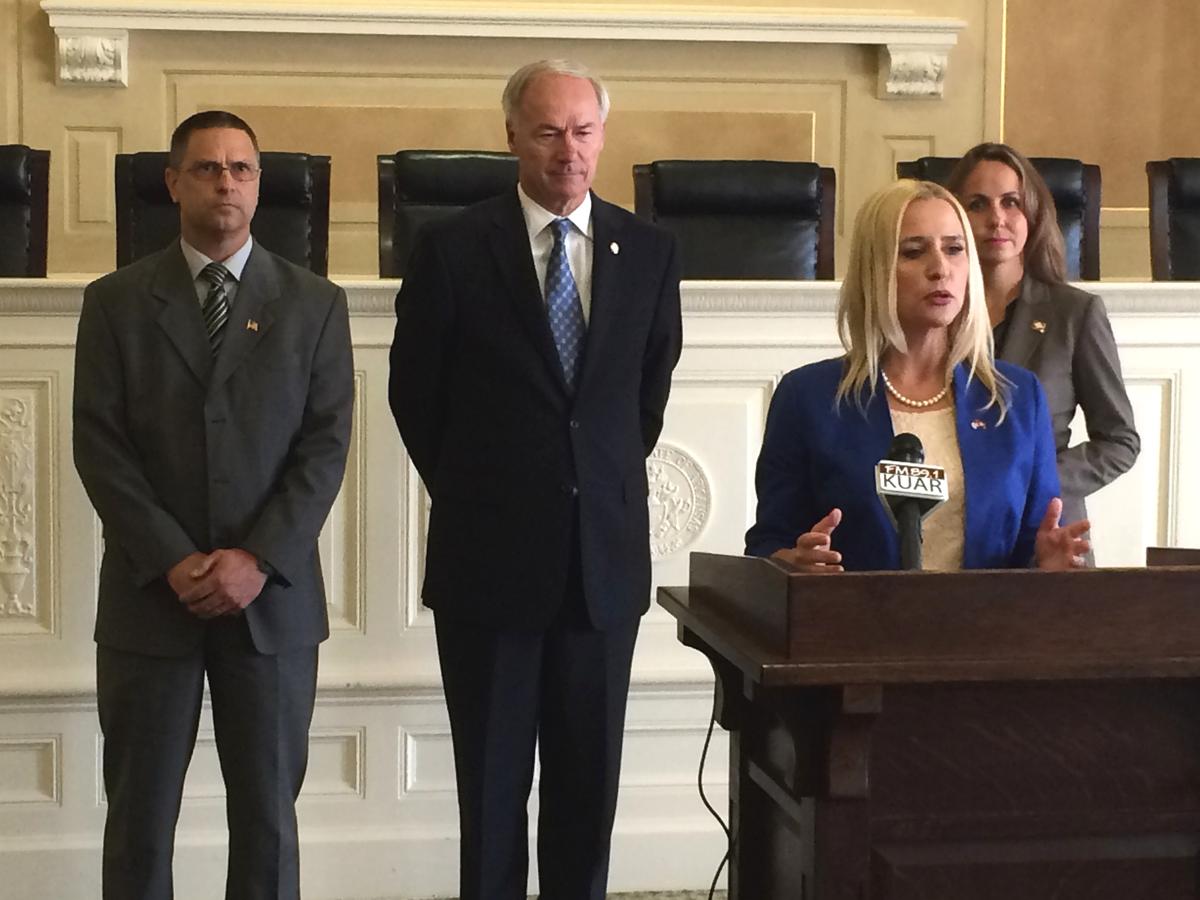 Emigh has repeatedly presented her with casino authorization proposals, and she's met his tenacity in striking the documents as consistently as he submits them. It's at least the fourth time Rutledge has vetoed his wishes to put the question before voters on an election ballot.
In her latest opinion issued on June 13, the state attorney general says Emigh's casino ballot name and title "are impermissibly misleading and wholly deficient." She tells him he's failed to "sufficiently summarize the substance of your lengthy and complex proposal in a way that voters could understand within the limited time available in the voting booth."
Her rejection closely mimics her response in May, when Emigh submitted a similar proposal. At that time, Rutledge told the constituent that his citizen-crafted referendum was poorly written, and that "common sense requires that we ask whether the average voter can make an intelligent and considerate decision based on the ballot title."
Rutledge has quickly become one of the most noted state attorneys general in the nation. She currently serves as vice chair of the Republican Attorneys General Association.
Confusing Title Cited
Emigh's newest proposal title is 785 words in length and confusingly begins, "Be it enacted by the people of the State of Arkansas, an act authorizing any person, pursuant to Article 5, Section 1, of the Arkansas Constitution, to initiate and enact local legislation as a municipal ballot measure." It makes no mention of what voters are considering, in the case allowing commercial casinos to be built in the state.
Compare Emigh's legal jargon to the ballot referendum presented to New Jersey voters last fall that plainly asked, "Do you approve amending the Constitution to permit casino gambling in two additional counties in this State?"
Rutledge's opinion that Emigh's question is far too confusing seems more than justified. Emigh also submitted a proposal to legalize recreational marijuana, which Rutledge also rejected for similarly confusing wording.
Arkansas' Limited Gambling
The Razorback State is one of just 12 states that does not have commercial or tribal gaming casinos. It does, however, have two parimutuel "racinos" where slots and electronic gaming machines are offered, as well as a state-run lottery.
By all accounts, it will stay that way for the considerable future.
While Emigh will almost certainly continue submitting casino ballot proposals, even if he can clearly word his referendum and get it past Rutledge, he would then still need over 84,000 signatures spread across at least 15 state counties to put the measure in voting booths. Assuming he can find enough pen to paper support, Arkansans would finally need to endorse the proposal at a two-thirds rate.
The most recent state poll found that just 38 percent of residents would actually back gambling expansion, while 49 responded that they were opposed. Thirteen percent said they were undecided.
Similar Guides On This Topic
Latest Casino Stocks:
Retrieving stocks data...
Retrieving stocks data...
Retrieving stocks data...
Retrieving stocks data...
Retrieving stocks data...