2018 Super Bowl Most-Bet Game in NFL History With $158.58 Million Handle
Posted on: February 6, 2018, 10:00h.
Last updated on: February 6, 2018, 10:03h.
The 2018 Super Bowl generated a record $158,586,934 handle at Nevada's 198 sportsbooks, the most money ever placed on a NFL game in state history.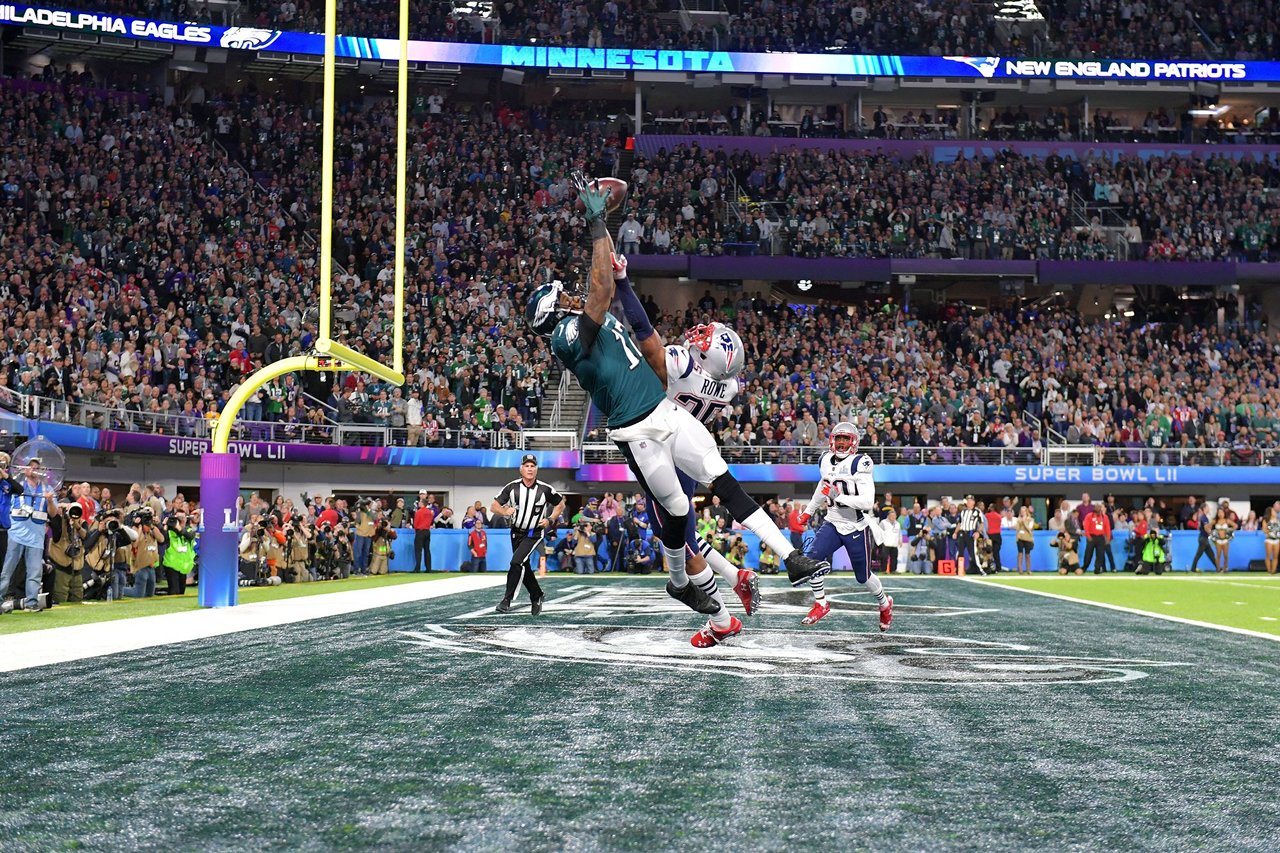 But the Philadelphia Eagles upsetting the New England Patriots on Sunday night delivered a financial fumble to many casinos.
Of the $158.58 million wagered, sportsbooks kept just $1,170,432. That represents a win percentage of just 0.7 percent, the lowest in a decade. The record handle on the 2018 Super Bowl topped the previous mark, set just last year, by more than $20 million.
The Eagles opening at long odds (as many as 6.5 points) against the defending champion Patriots enticed plenty of early Philly backers. As the spread shrunk in the Patriots' favor, some substantial New England money came in.
At kickoff, most sportsbooks were rooting for the Patriots to cover. They didn't, of course, which resulted in numerous Las Vegas sportsbooks reporting big losses on the big game.
William Hill said it suffered a multimillion-dollar loss. Boyd Gaming and CG Technology sportsbooks also confirmed losses, as did Wynn Resorts and Station Casinos.
As for the winners, the Westgate SuperBook and Caesars Palace said they eked out a win. Both books kept their lines in favor of the Patriots at just four points while many others had it at 4.5. That led to the casinos taking less money on the Eagles.
MGM said some halftime bets on the Patriots allowed it to also come out a small victor.
House (Almost) Always Wins
The Nevada Gaming Control Board started tracking Super Bowl betting in 1991. Since then, oddsmakers have come out on top in all but two of the games.
On Sunday night, it appeared Nevada sportsbooks were headed for their third defeat. Led by backup quarterback Nick Foles against perhaps the greatest under center to ever play the game, few outside of Pennsylvania saw the Eagles winning 41-33.
It was a worst-case scenario for many books. And yet, the house colelctively still found a way to win, albeit by just 0.7 percent. Nevada sportsbooks now haven't lost a Super Bowl since 2008 when the New York Giants shocked the Patriots 17-14. The other lone loss came in 1995 when the San Francisco 49ers easily took care of business against the then-San Diego Chargers 49-26.
Betting Popularity
While oddsmakers might be feeling a bit underwhelmed by their 2018 Super Bowl performance, the fact that handles are growing exponentially in recent years hints at an expanding appetite for sports gambling in the US.
Super Bowl handle has increased in all but one year over the past decade. Total wagers on the big game have gone from $81.5 million in 2009 to $158.58 million, a 95 percent increase.
Legal sports betting represents just a fraction of what was actually wagered. It's estimated that Americans bet $4.76 billion the 2018 Super Bowl, with about 97 percent done so through illegal channels.