Slick Video Marquee Unveiled Outside Forum Shops
An impressive new vertical video marquee has been unveiled outside the Forum Shops at Caesars Palace.
We wouldn't typically share such news, except for the fact it's a stunner.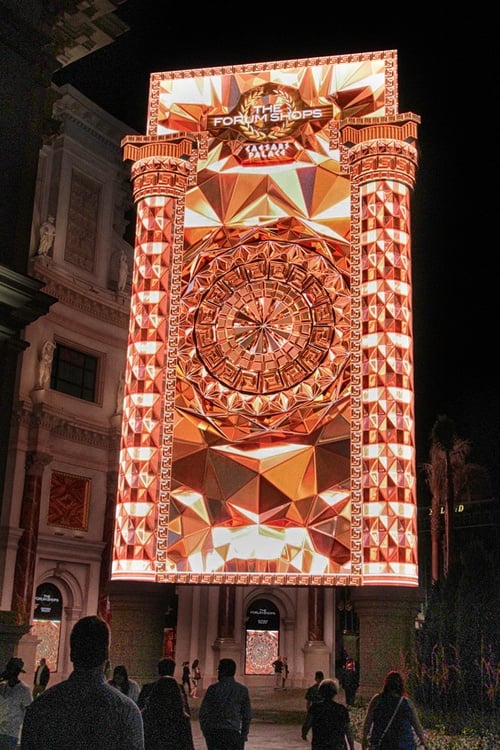 While we can't be sure of the technical specs of the new marquee, we can share some video. We think you'll agree the graphics are eye-popping.
The new, 80-foot-tall video marquee has a healthy selection of animated segments, and surprisingly few are marketing messages.
The sequences feature creative uses of the Ultra High-Definition (4K) screen with custom 3-D effects.
The company behind the screen is called Acquire Digital. Check out their blog post about this and other screens at Forum Shops.
Come to find out, one of the reasons the video is so distinctive is it was created by Moment Factory, a major player in multi-media and video entertainment. Moment Factory did the video elements for Celine's production at Caesars, as well as two of the light shows at Fremont Street Experience (Imagine Dragons and Tiesto). Take a look.
You can find the new marquee near the replica of the Trevi fountain at the Forum Shops, between Caesars Palace and Mirage.
Why, here's the Trevi fountain now.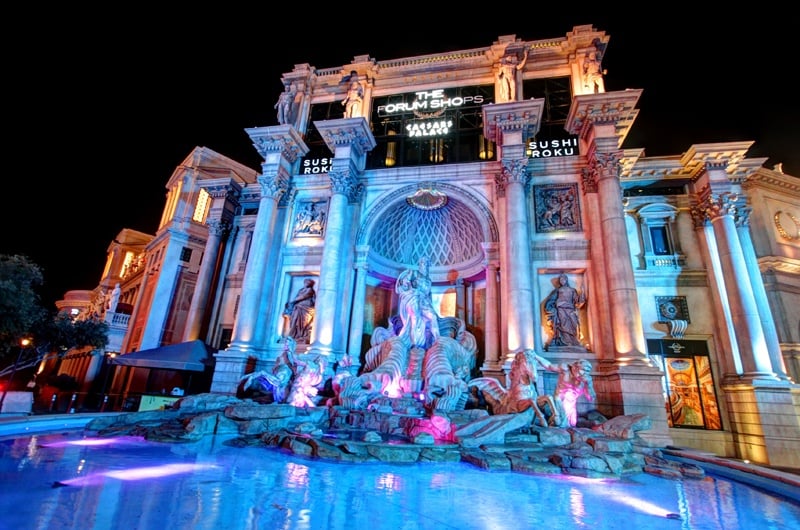 We love shiny new things, and the video display outside the Forum Shops certainly qualifies.