Resorts World Confirms Tiesto Residency at Zouk Nightclub
Few things give us greater joy than scooping the world and ruining (sorry, amplifying) surprises.
This time, Resorts World has confirmed what loyal readers knew months ago: Bigtime DJ Tiesto will be a headliner at the casino's Zouk Nightclub and Ayu Dayclub.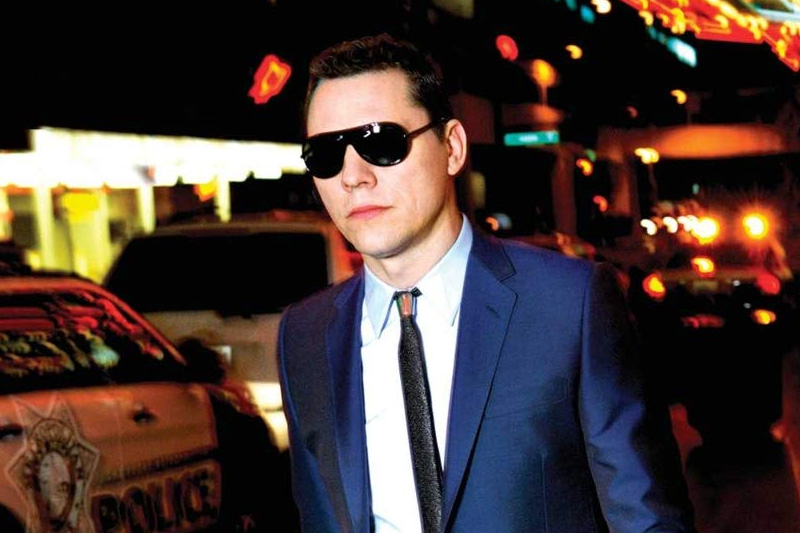 Tiesto (sometimes with an umlaut over the "e)" is a certified icon of "oontz."
He's a Grammy winner, has sold 36 million albums and was named "The Greatest DJ of All Time" by Mixmag, whatever that might be.
Mostly, we know of Tiesto because of his light show at Fremont Street Experience. He also got his own fountain show at Bellagio.
Tiesto's light show at Fremont Street Experience features three of his hits, "Secrets," "Red Lights" and "Wasted."
Tiesto is quite a "get" for Resorts World, as the superstar DJ has been a fixture at Hakkasan for some time.
Resorts World is going all out for talent, recently confirming another one of our scoops, that Zedd would also be a headliner at the resort expected to open by July 4, 2021.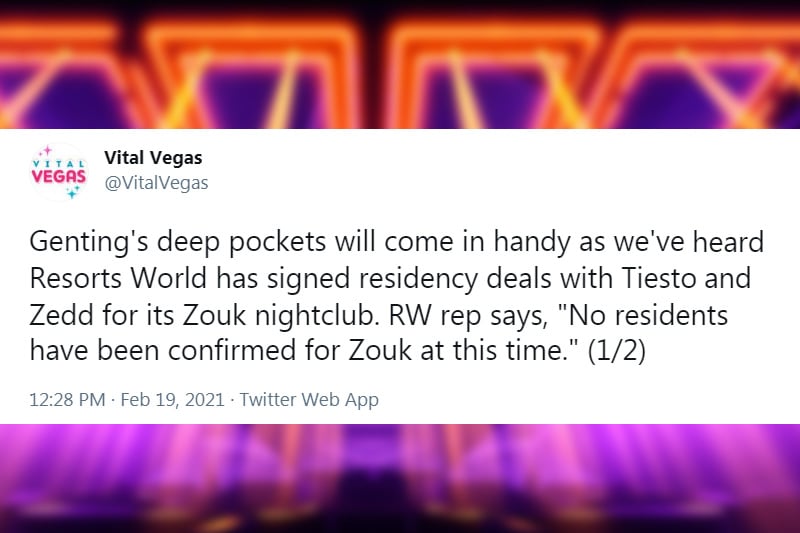 Zouk Nightclub is 36,000-square-feet and will boast a "state-of-the-art articulating ceiling with a center focal point called the Mothership."
Inside Zouk, there will be multiple experiences, including Capital Bar and Empire, which can operate as distinct venues depending upon the night or season. Capital will have a "projection mapping canopy," which we're excited to see and we're not even really a nightclub person.
The jury's still out as to whether the pricey DJ business model still works for Las Vegas nightclubs, mainly because Kaos at Palms was a very expensive debacle the entire nightlife industry in Las Vegas is still face-palming about.
How "pricey"? Tiesto is likely to make between $250,000 and $290,000 a show.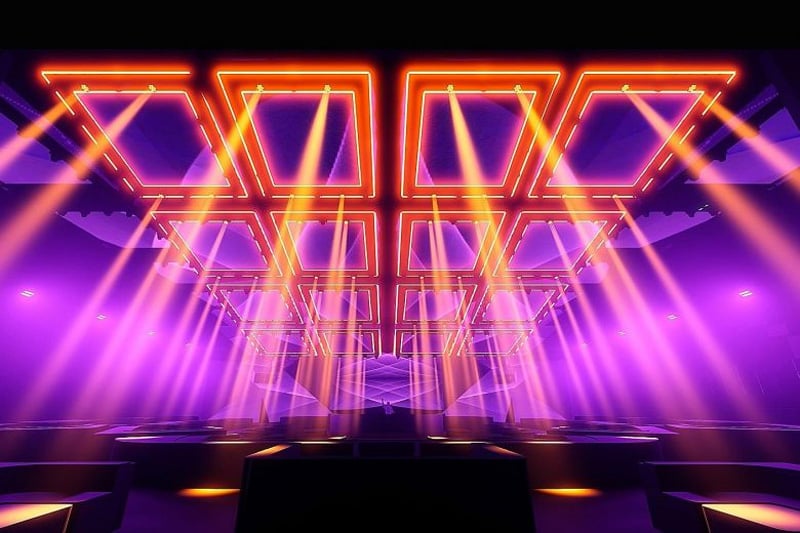 One of the executives who ran Kaos, Ronn Nicolli, is in charge of nightlife at Resorts World.
Nightlife in Vegas has been through the ringer during the pandemic, and there are lots of changes on the horizon (including rumors of major mergers and acquisitions).
The Zedd and Tiesto residency announcements have already made a big splash for Resorts World, and they're betting these seasoned and beloved veterans could provide a solid foundation for what's to come.