Tasty-As-Hell Jared's Old-Fashioned Hot Dogs and Hamburgers Opens at Pawn Plaza
Pawn Plaza has been shuffling its deck of shops, with most of its restaurants closing in recent months. Now, it's doubling down on classic American fare in the form of Jared's Old-Fashioned Hot Dogs & Hamburgers.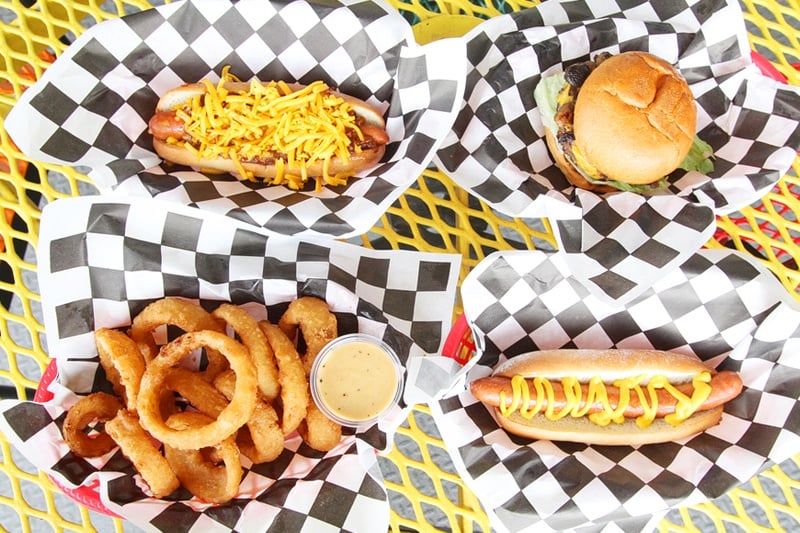 Jared's has taken up residence where Smoke's Poutinerie used to be, right next to the closed Inna Gadda di Pizza. The delicious Rita's Italian Ice also closed as well, but the owner of Jared's, Jared DeBehnke, is undeterred.
If anything's going to succeed at Pawn Plaza, we'd put our money on Jared's Old-Fashioned Hot Dogs & Hamburgers.
Fair prices. Scrumptious, fresh, tried-and-true favorites. Quick, friendly service. That's a recipe for kicking ass in our book.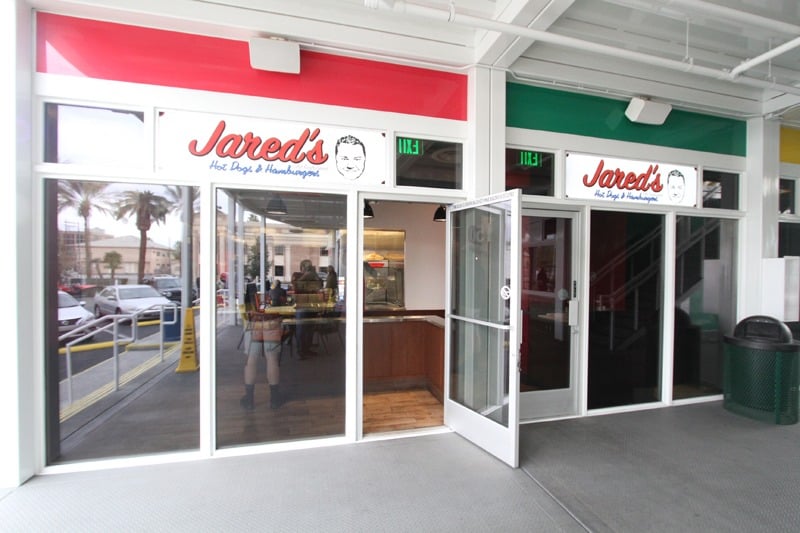 The hot dogs at Jared's are sourced out of a farm in Wyoming, but DeBehnke won't spill about which one. We have our team of investigators on the case, though, because we're calling these bad boys the best hot dogs in Las Vegas at the moment.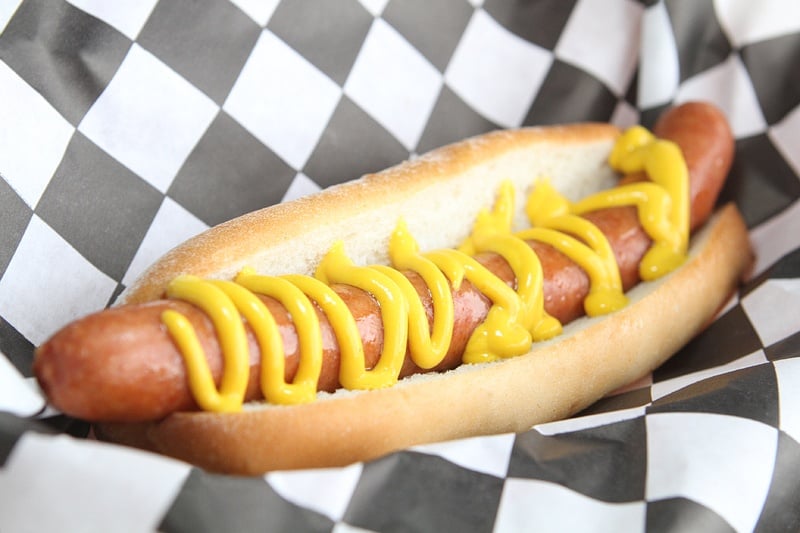 The hot dogs are 100% beef with a natural casing, and the chili is top-notch. There's no cheese sauce, it's grated fresh daily.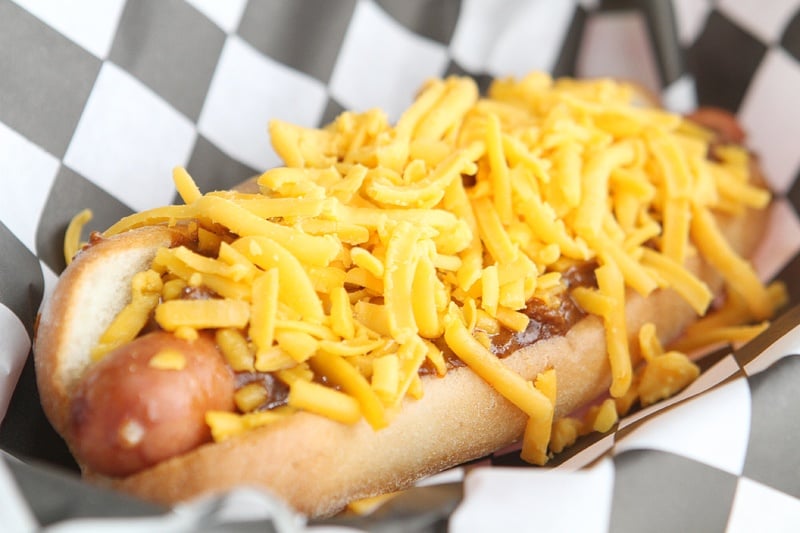 The burgers are excellent as well, and that's saying a lot in a town where there are so many stellar hamburger joints.
The burgers are a third-of-a-pound, never frozen and the selection of a dozen or so toppings are included in the price. We enjoyed the mushrooms and onions, despite the fact we tend to like our burgers naked. Like our truth.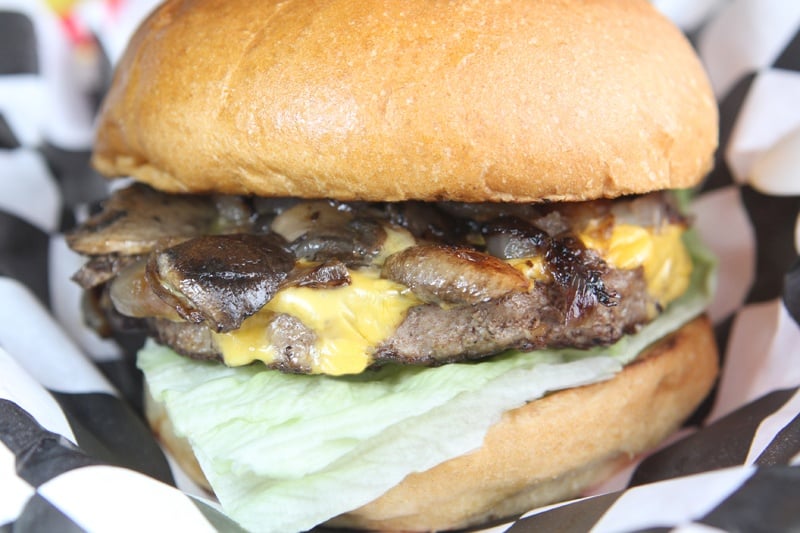 Anything you're able to get that you can dip into Jared's Sauce, do.
It rocked our onion rings, but we suspect it would also be fantastic on the fries or tater tots, too. It's a little bit honey mustard, a little BBQ. We'd put it right up there with the signature sauces at Chick-fil-A or Raising Cane's.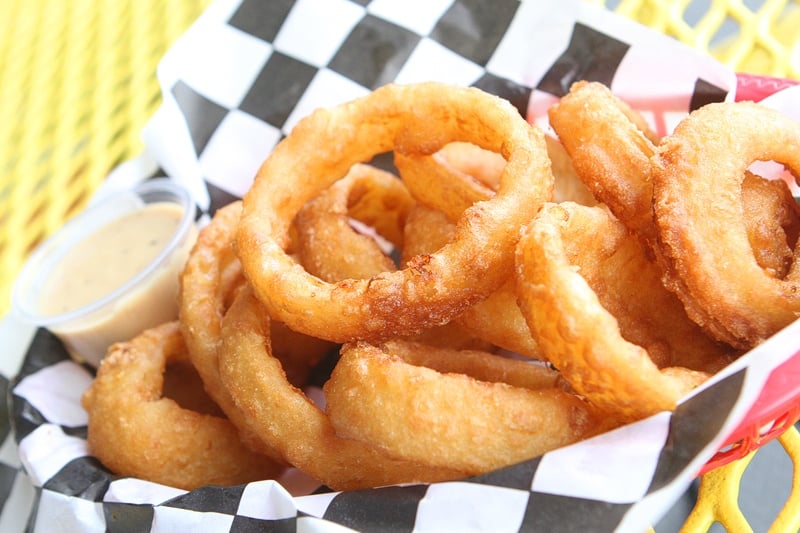 If Jared DeBehnke looks familiar, it's because not only is his face on the signage, he's the same guy who owns the Slingshot rental stand at Pawn Plaza.
When DeBehnke saw the space become available, he jumped a the chance to give a restaurant a go, and we're happy he did, as it's going into our lunchtime rotation.
Hear our interview with Jared DeBehnke on episode 41 of the highly-overrated Vital Vegas Podcast.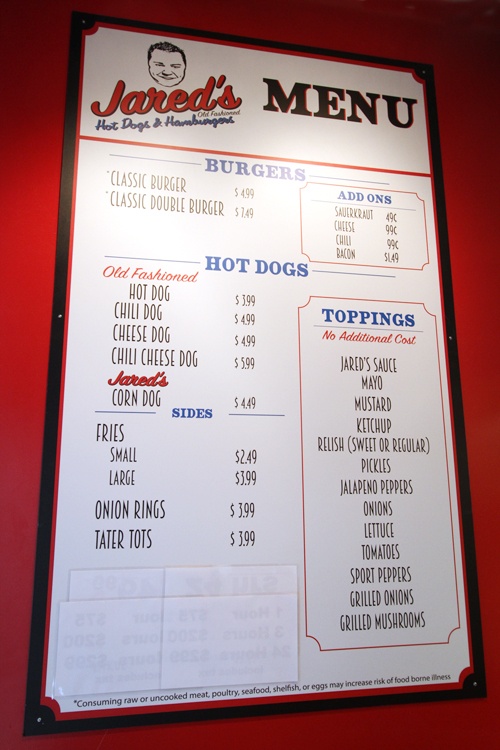 At the moment, Jared's Old Fashioned Hot Dogs & Hamburgers has limited hours, during the aforementioned lunchtime, from 11:00 a.m. to 2:30 p.m. We suspect those hours will be expanded once positive word-of-mouth starts to spread.
For now, the only competition for Jared's is the solid Rick's Rollin Smoke BBQ & Tavern. The prices at Jared's are roughly half of what Rick's Rollin Smoke charges. Then again, Jared's doesn't have hooch.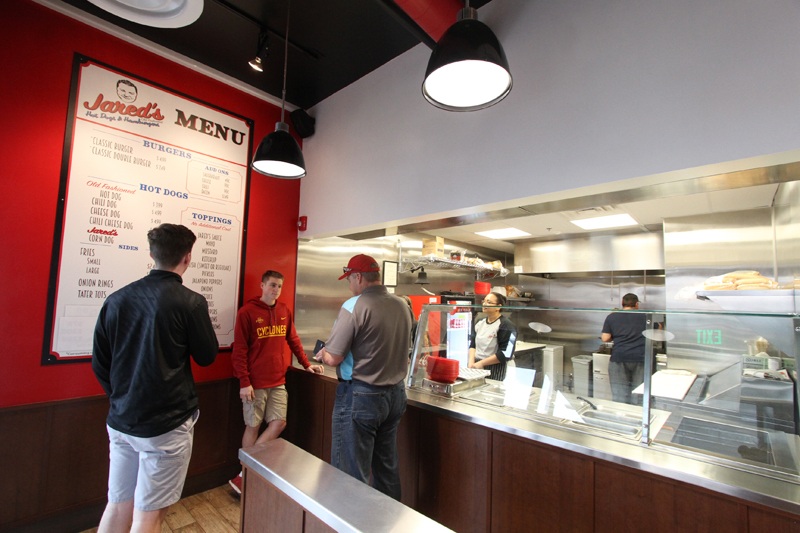 Here's hoping the quality and prices at Jared's Old-Fashioned Hot Dogs & Hamburgers help it thrive as Pawn Plaza sorts out its line-up of shops and restaurants.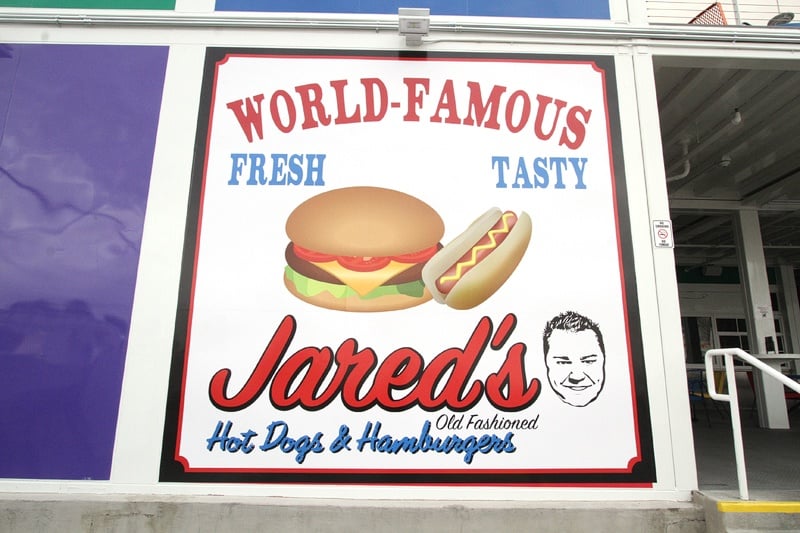 The throngs of visitors to the Gold & Silver Pawn Shop, featured in "Pawn Stars," provide a steady supply of customers (DeBehnke says they're getting lots of downtown denizens, too), but in the past, it's been challenging to get them to stay and spend at Pawn Plaza. We're thinking Jared's Old Fashioned Hot Dogs & Hamburgers is a great reason to stick around.