"Cake Boss" Buddy Valastro to Bring Buddy's Jersey Eats to Linq
"Cake Boss" Buddy Valastro recently announced he's opening Boss Cafe at Linq casino, but it sounds like he's got another concept in the works as well.
Valastro will also open Buddy's Jersey Eats, a Jersey carnival-style food truck.
Valastro broke the news on the Food and Loathing podcast, from longtime Las Vegas Review-Journal food critic Al Mancini.

Linq already has a food truck concept near an exit to the Linq promenade, Linq Sandwich Co. We get the feeling that truck may be in for yet another rebrand. (It opened as Sticky Chicken.)
From the way Buddy Valastro describes it, Buddy's Jersey Eats is going to be right up our culinary alley.
The venue will serve Jersey rippers, a deep-fried hot dog done Jersey style. There will also be sausage sandwiches.
On the dessert side, there will also be zeppoles, small Italian doughnuts covered in sugar, as well as deep-fried rainbow cake and deep-fried rainbow cookies.
We probably contracted the "diabetus" just writing that last sentence, but everyone knows Las Vegas calories don't count.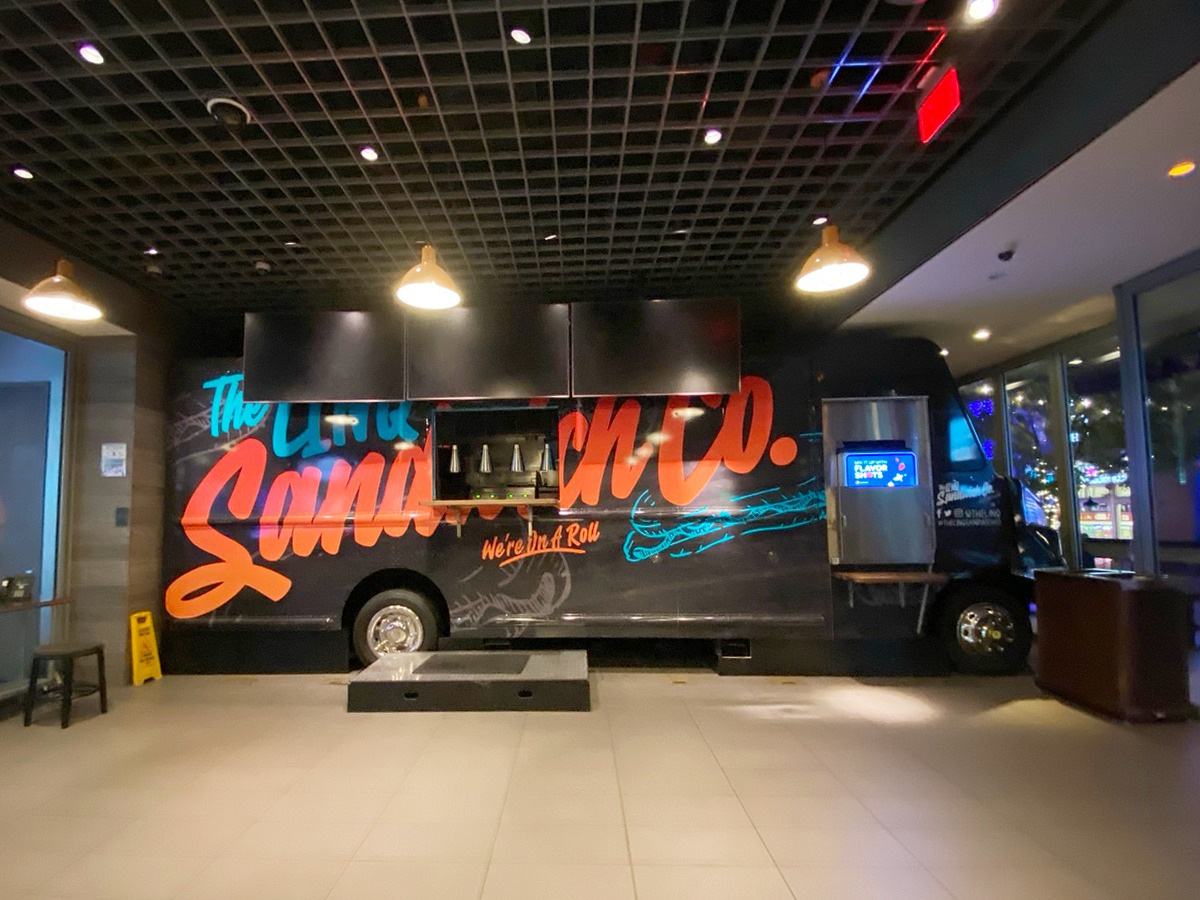 Valastro says Boss Cafe and Buddy's Jersey Eats will open in mid-April at Linq.
In the meantime, bounce into Buddy V's at Venetian for some solid Italian.
Check out episode 42 of Food and Loathing for more details. It drops March 25, 2022.
If you're into food, you may also want to check out Al Mancini's Neon Feast app. Read more.
Here's more recent news from Linq casino.
Update (3/25/22): Our buddy James snagged a photo of the rebranded truck at Linq. Our hunches occasionally turn out to be right. It appears Buddy's Jersey Eats may open much sooner than expected.

Update (4/6/22): Buddy's Jersey eats opens April 11, 2022.