Tropicana Sold to Bally's Corp. for Deal Worth $308 Million
The Tropicana Las Vegas resort has been sold to Bally's Corp., the company formerly known as Twin River, for a deal worth $308 million.
Tropicana is currently owned by Gaming and Leisure Properties, Inc. (GLPI), the REIT (real estate investment trust) spin-off of Penn National Gaming.
Here's the story in human English: Penn needed to unload Trop, sold it to itself, took a year to find a buyer and now Bally's gets to deal with it.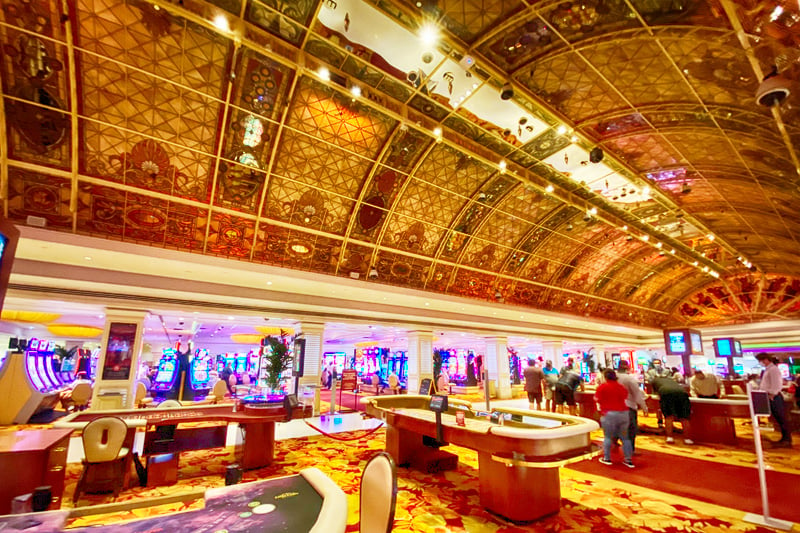 In case you don't know anything about Bally's Corp., the company owns 11 casinos across seven states and describes itself as "a leading U.S. omnichannel provider of land-based gaming and interactive entertainment."
Somebody's really fluffing up their LinkedIn profile.
As if that didn't turn you on enough, the official news release about the sale says this, "The transaction is expected to be accretive to Bally's shareholders long-term and will require no cash outlay from Bally's at closing. Bally's and GLPI have agreed to use commercially reasonable efforts to negotiate and enter into definitive documents with respect to these transactions as promptly as practicable in order to fully reflect the contemplated terms."
Here's what they mean.
Bally's Corp. will pay $150 million for Tropicana, but just the above-ground part. GLPI will still own the land underneath.
Since the owner didn't sell the land, this seems to put to bed speculation the purchase of Trop would be a land play, and that the classic resort could be demolished. Then again, it's Vegas, where there are no sure things.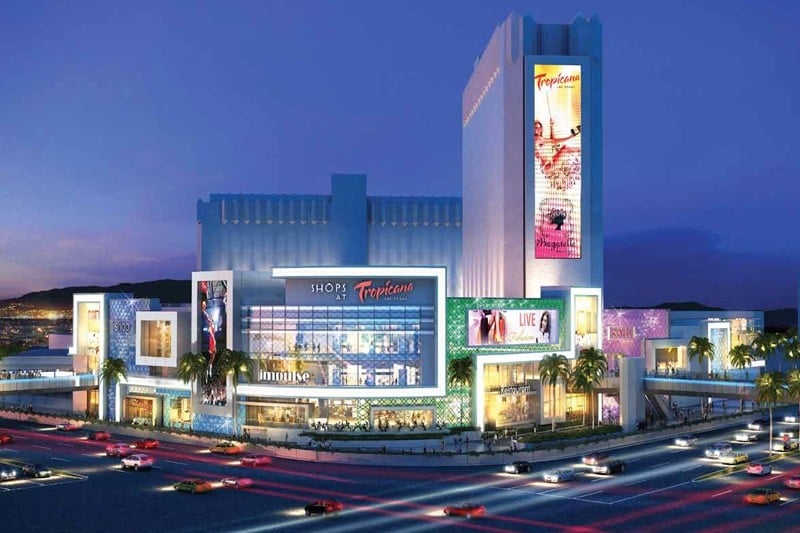 Apparently, Bally's wasn't willing to pony up to purchase Trop outright. The asking price for the building and land (based upon the value of the land) was $384 million.
Bally's Corp. will have a 50-year lease, with annual rent coming in at a super cheap $10.5 million.
Well, super cheap compared to other Strip casino resorts. We've heard Trop made about $20 million in EBIDTA (earnings before interest, depreciation taxes and amortization) pre-COVID.
If Bally's sounds familiar, that's because there's a Bally's resort in Las Vegas.
Which takes us down the path we recently talked about with an incredibly informative and entertaining blog post about how Bally's (the resort) is likely to be rebranded as Horseshoe.
While the Bally's rebrand hasn't been confirmed, we're right about everything, so just go with it.
Don't laugh. Who told you way back in June Bally's (Twin River) was looking to purchase at Tropicana?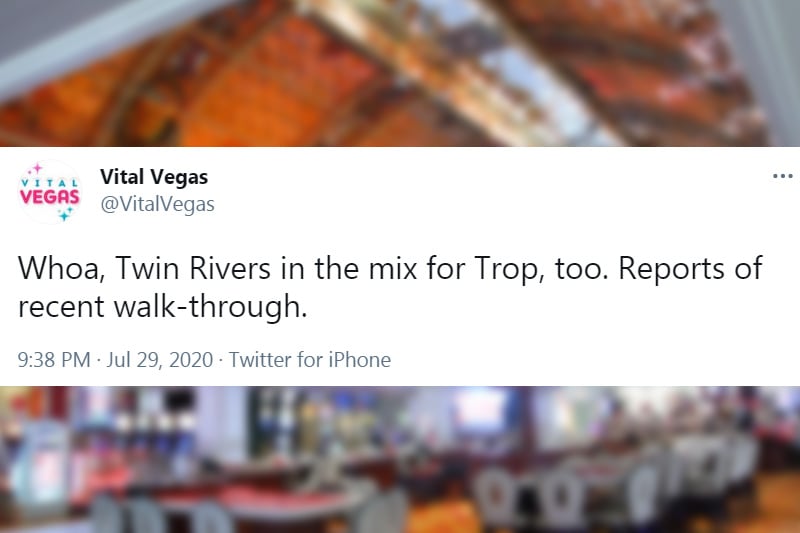 The sale of Tropicana is part of a bigger deal between Bally's and GLPI, but it involves casinos that aren't in Las Vegas, so who really gives a crap?
What does the sale of Tropicana mean to you?
Well, first, you didn't got to Trop that much, if at all. So, it doesn't mean anything to you.
To people who like Tropicana, which includes us (despite the fact we don't go to Trop that much), Bally's says it is looking forward to "exploring significant redevelopment of the property." Yeah, so, don't hold your breath.
The potential for "enhancing the financial profile" of Tropicana isn't great, so expect little movement on that front once Bally's takes the reins.
So, here's another twist. Twin River purchased the Bally's brand in Oct. 2020. How about Bally's resort rebrands to Horseshoe, then Tropicana rebrands to Bally's Las Vegas?

Beyond a rebrand, it's likely some of the existing partnerships at Trop, forged under Penn's ownership, will go away.
We'd place a little money on the forgettable Robert Irvine's Public House being among the contracts to end when the sale to Bally's is finalized.
We would share which existing brands at Trop are Penn brands, but that would require "legwork" and "effort," so you're on your own.
Gird your REITs, because there's an epic hell-ton more mergers, acquisitions and purchases in the works in Las Vegas.
You know you'll hear about them here first! Actual results may vary.